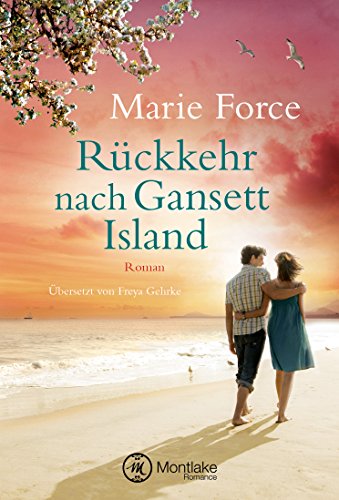 Rückkehr nach Gansett Island
(Die McCarthys 8)
Adam & Abby
Nachdem Adam McCarthy seine Firma verloren hat, beschließt er New York den Rücken zu kehren und nach Gansett Island heimzukommen. Nun kann er sich den wirklich wichtigen Dingen wie seiner Familie und seinen Freunden widmen.
Auf der Fähre trifft er Abby Callahan und fühlt sich sofort zu ihr hingezogen. Sie ist nach zwei gescheiterten Beziehungen entschlossen, ihr Leben umzukrempeln. Schluss mit der alten braven Abby, ihr neues Ich will Spaß ohne Rücksicht auf Verluste. Adam will da nicht tatenlos zusehen und schwingt sich zu ihrem Beschützer auf. Sein Motto dabei: wenn Sex, dann nur mit ihm. Doch gerade als die beiden merken, dass aus ihrer unverbindlichen Sommerromanze mehr werden könnte, erhält er die Chance, seine Firma zurückzugewinnen. Doch dazu müsste er zurück nach New York …
Marie Force/HTJB, Inc. is a participant in the Amazon Services LLC Associates Program, an affiliate advertising program designed to provide a means for sites to earn advertising fees by advertising and linking to amazon.com.
Nothing in the world can take the place of persistence. Talent will not; nothing is more common than unsuccessful men with talent. Genius will not; unrewarded genius is almost a proverb. Education will not; the world is full of educated derelicts. Persistence and determination alone are omnipotent. 
~ Calvin Coolidge
© Marie Force/HTJB, Inc. Privacy Policy. 
Marie Force, Gansett Island, A First Family Novel, A Wild Widows Novel, A Miami Nights Novel, A Green Mountain Romance, Quantum Series, Fatal Series  and Butler, VT are registered trademarks with the United States Patent & Trademark Office.