Sam and Nick Return in Fatal Accusation on Dec. 17
A deadly serious affair…
The story breaks as Metro PD lieutenant Sam Holland attends a dinner party with her husband, Vice President Nick Cappuano: President Nelson is accused of having an affair. More shocking still, campaign staffer Tara Weber claims the president fathered her newborn son—while the First Lady was undergoing secret cancer treatment.
When a high-profile murder case hits Sam's desk, she's shocked to uncover a connection to the presidential scandal. With the department caught up in its own internal scandals, and the chief's job hanging by a thread, Sam questions who she can trust as her team uncovers information that clouds an already-murky case. And with calls for the president to resign getting louder by the minute, Sam needs to close this case before she finds herself living at 1600 Pennsylvania Avenue…
Return to Gansett Island in Trouble After Dark on Dec. 24
The last place in the world he wants to be is on Gansett Island…
Deacon Taylor stepped up for a friend and got himself thrown in jail, and when he's given a choice of felony charges or leaving town with his police chief brother Blaine, he chooses the latter, consigning himself to a summer under his annoying older brother's supervision.
Julia Lawry used the last of her resources to come to Gansett for her sister Katie's wedding and has no idea how she's going to get back to Texas to clean up the mess she left behind. Another relationship has ended in dramatic fashion, and she's put herself on a "dick diet," swearing off men who use and discard her.
When Deacon talks Julia into taking off with him during her sister's wedding, neither of them can know how that wild ride on his motorcycle will be the start of the most important journey either of them will ever take.
Another summer on Gansett Island is heating up, and love is in the air!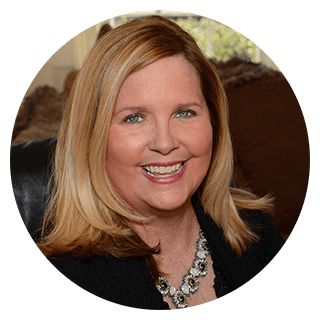 About Marie Force
Marie Force is the New York Times bestselling author of contemporary romance, romantic suspense, historical romance and erotic romance. Her series include the indie-published Gansett Island, Treading Water, Butler, Vermont and Quantum Series as well as the Fatal Series from Harlequin Books.
Her books have sold more than 9 million copies worldwide, have been translated into more than a dozen languages and have appeared on the New York Times bestseller list 30 times. She is also a USA Today and Wall Street Journal bestseller, a Speigel bestseller in Germany, a frequent speaker and publishing workshop presenter.
Her goals in life are simple—to finish raising two happy, healthy, productive young adults, to keep writing books for as long as she possibly can and to never be on a flight that makes the news.
Nothing in the world can take the place of persistence. Talent will not; nothing is more common than unsuccessful men with talent. Genius will not; unrewarded genius is almost a proverb. Education will not; the world is full of educated derelicts. Persistence and determination alone are omnipotent. 
~ Calvin Coolidge
© Marie Force/HTJB, Inc. Privacy Policy. 
Marie Force, Gansett Island, Quantum Series and Fatal Series are registered trademarks with the United States Patent & Trademark Office.