Hot Preorders & New Releases
The phone call that changed their lives forever…
Take the Ferry to Gansett Island for Blackout After Dark!
The lights are out on Gansett, and things are getting steamy!
An island-wide power failure has thrust Gansett into darkness. We'll take this opportunity to catch up with each of the couples we've come to know and love, and meet a few new characters who'll appear in upcoming books. It's the heart of summer, the power's out and things are getting hot on Gansett Island!
Introducing State of Affairs Coming April 20
The phone call that changed their lives forever…
Minutes after Vice President Nick Cappuano and Lt. Sam Holland get the call that President Nelson has been found dead in the residence on Thanksgiving, they're still processing that Nick has been asked to come to the White House to take the oath of office.
As they go through the motions to ensure a peaceful transition of power, Sam has a million and one concerns about her husband, her family, the Nelson family, the country and the enormity of what Nick is about to take on. In the back of her mind is another major concern: What does this mean for my job? No other first lady in history has held a job outside the White House, but she's determined to be the first, to blaze new trails for those who will follow her. However, in order to do that, she quickly realizes that compromises will have to be made to continue working as a Homicide detective. 
Their lives become an immediate firestorm of meetings, requests for interviews, difficult questions from their children and a host of potential landmines to navigate as they make the transition from second family to first family. An unexpected issue with a diplomatic trip to Iran quickly thrusts Nick into the thick of his new responsibilities while Sam confronts a murder investigation that may have ties to a cold case from fifteen years ago.
As everything around them spins out of control, Sam and Nick take refuge with each other, relying on their unbreakable bond to see them through the storm.
How Much I Love Coming June 22
He's living on borrowed time…
Wyatt
I spent half of my life fighting for my life and the second half living to the fullest. The one thing I never do, however, is allow anyone to fall in love with me. That just wouldn't be fair as I'm facing a very uncertain future. But what happens to my rules when I meet someone I could fall in love with? I spent one night with Dee, and she's all I've thought about since then. Now I find myself back in her home city of Miami applying for a new job and asking myself the whole time I'm there what the hell I'm doing possibly rearranging my life so I can be with her. I can't let this happen, and yet… I can't stay away.
Dee
I never expected to see Wyatt again after the reckless night I spent with him after my cousin's wedding. It was a rebound, or so I told myself, after my ex, Marcus, resurfaced and said he wants me back. Ha! He married someone else without even breaking up with me first. He can kiss my ass. My rebound has come back to town and is applying for a job here. Is that because of me? One minute back in Wyatt's presence and all I want is more of the way I felt the night I spent with him. Marcus broke my heart, and Wyatt rocked my world. There's no contest about who I want. Now Wyatt's back in Miami and maybe preparing to move here. Things are definitely looking up until he tells me he doesn't do serious or committed. I can't figure out why. He's going to move here, possibly because of me, but he doesn't do serious? What's up with that?
Marcus
I want her back. I'll do anything to get her back.
Start the Miami Nights Series with:
Return to Butler, VT on July 13 and Read Come Together
Three years after his marriage ended in dramatic fashion, Noah Coleman has one goal—to steer clear of romantic entanglements. In fact, he steers clear of most human interaction, studiously avoiding his large, meddling extended family, working until he's exhausted and then repeating the pattern day after day. His strategy has worked well for him for years, keeping him sealed off from anything that can cause him pain or angst. Or it was working for him… before his company was hired to rebuild the Admiral Butler Inn after a fire reduced it to rubble, and he was forced to co-exist with the exasperatingly difficult, gorgeous architect the inn's owner, Mrs. Hendricks, hired to oversee the project. 
Brianna Esposito is determined to complete the Butler Inn construction under budget and on time—and to make partner in the Boston firm where she's been working fourteen hours a day for five years. Finally, she has a chance to oversee an entire project from start to finish, and to show the firm's leadership that she belongs among their ranks. Nothing is going to stop her from achieving her goal, especially a cranky contractor with the people skills of a rabid cougar. Noah Coleman is the most exasperating human being she's ever had the misfortune to tangle with. She's never had screaming fights with anyone the way she does him, and the fact that he's also the sexiest man she's ever met makes it that much more difficult to hold her ground.
So how is it that when a snowstorm strands her in Butler for Christmas, she ends up spending the holiday with the man she wants to stab one minute and kiss the next? And will he ever tell her why he's so bitter and angry? Brianna suspects the answer to that question could also be the key to his well-protected heart.
Come back to Butler, Vermont to find out if these two adversaries will give in to the sparks that've been flying between them for months or if they'll finally succeed in driving each other crazy.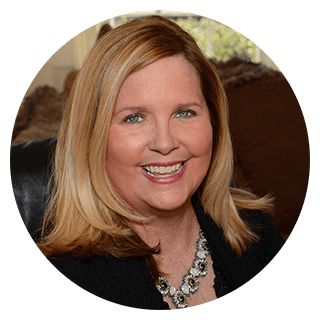 About Marie Force
Marie Force is the New York Times bestselling author of contemporary romance, romantic suspense and erotic romance. Her series include Gansett Island, Fatal, Treading Water, Butler Vermont, Quantum and Miami Nights.
Her books have sold more than 10 million copies worldwide, have been translated into more than a dozen languages and have appeared on the New York Times bestseller more than 30 times. She is also a USA Today and Wall Street Journal bestseller, as well as a Speigel bestseller in Germany.
Her goals in life are simple—to finish raising two happy, healthy, productive young adults, to keep writing books for as long as she possibly can and to never be on a flight that makes the news.
Nothing in the world can take the place of persistence. Talent will not; nothing is more common than unsuccessful men with talent. Genius will not; unrewarded genius is almost a proverb. Education will not; the world is full of educated derelicts. Persistence and determination alone are omnipotent. 
~ Calvin Coolidge
© Marie Force/HTJB, Inc. Privacy Policy. 
Marie Force, Gansett Island, Quantum Series and Fatal Series are registered trademarks with the United States Patent & Trademark Office.