"Full of flashy wealth and drama…Aubrey and Maeve have great chemistry, the friendships are strong, and the romance is passionate and well developed."– Publishers Weekly`
A glittering tale of star-crossed romance set amid the lavish mansions and decadent lifestyles of early 20th century Newport, Rhode Island. But even in an age of great fortune, the heart has its own idea of true riches…
Wealthy American industrialist Aubrey Nelson has invited the Duke and Duchess of Westbrook to visit his family's Newport seaside "cottage" for the summer. With his parents' departure from New York delayed, Aubrey's mother sends him ahead to oversee preparations for their guests. But when he arrives, he's surprised to find the house and staff in disarray…
With much to do and little time, Aubrey comes to rely on the housekeeper, a lovely young Irish woman named Maeve Brown. And when he also finds himself confiding in Maeve about more personal matters, he tells himself it's merely their close proximity that draws him to the compassionate, hard-working beauty. Yet when he suspects Maeve is in danger, Aubrey realizes his feelings for her have grown much deeper than they should have. For what will his mother, who dreams of a society match for her youngest son, have to say when she arrives to discover he's lost his heart to a girl of the working class?
Upcoming Events
Sept. 7, 2019: Rocky Mountain Fiction Writers Convention in Denver, CO (author event)
Sept. 21, 2019: RARE London in London, England (reader event)
Sept. 28, 2019: RARE Roma in Rome, Italy (reader event)
Oct. 19, 2018: Author Chat at Cranston, RI, Public Library (reader/author event)
June 19-20, 2020: Reader Weekend in RI (reader event)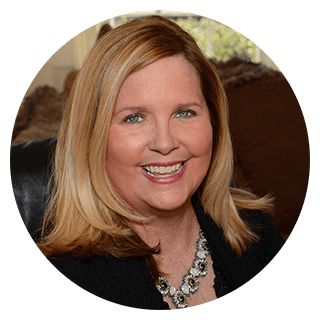 About Marie Force
Marie Force is the New York Times bestselling author of contemporary romance, including the indie-published Gansett Island Series and the Fatal Series from Harlequin Books. In addition, she is the author of the Butler, Vermont Series, the Green Mountain Series and the erotic romance Quantum Series. Duchess By Deception is the first in her new historical romance Gilded Series, that will continue with Deceived By Desire in September 2019.
Her books have sold more than 8.5 million copies worldwide, have been translated into more than a dozen languages and have appeared on the New York Times bestseller list 30 times. She is also a USA Today and Wall Street Journal bestseller, a Speigel bestseller in Germany, a frequent speaker and publishing workshop presenter as well as a publisher through her Jack's House Publishing romance imprint. She is a three-time nominee for the Romance Writers of America's RITA® award for romance fiction.
Her goals in life are simple—to finish raising two happy, healthy, productive young adults, to keep writing books for as long as she possibly can and to never be on a flight that makes the news.
Nothing in the world can take the place of persistence. Talent will not; nothing is more common than unsuccessful men with talent. Genius will not; unrewarded genius is almost a proverb. Education will not; the world is full of educated derelicts. Persistence and determination alone are omnipotent. 
~ Calvin Coolidge
© Marie Force/HTJB, Inc. Privacy Policy. 
Marie Force, Gansett Island, Quantum Series and Fatal Series are registered trademarks with the United States Patent & Trademark Office.