New Releases & Hot Preorders
How Much I Love Available now
Wyatt
My name is Wyatt Blake. I'm a cardiothoracic surgeon in Phoenix. When I was 17, I had a heart transplant that saved my life. That's not something I tell just anyone, because I hate being defined by the illness that ruled the first half of my life. The average life expectancy for a transplant patient is 11 years. I'm 34, and in case math isn't your thing, that puts me about six years past my expiration date when I spend a weekend at my buddy Jason's wedding in Miami and meet the sexiest bridesmaid in the history of sexy bridesmaids.
Dee Giordino. She's sweet, kind, loving and drop-dead gorgeous. I love every minute I spend with her.
We had so much fun together at the wedding, and when I invited her back to my room after, we had the best night I've ever had with anyone. And now I can't stop thinking about her or texting her or wishing our one-night stand could somehow be more, even though "more" isn't in my vocabulary.
When Jason tells me there's an opening in my specialty at his hospital, I come running back to Miami to interview for the job. And to see Dee again, even though I know that's completely unfair to her. In light of my situation, I've become the king of the one-night stand. It wouldn't be fair to drag someone else into my reality when my future is so uncertain.
But Dee, she's different from the beginning, and maybe, just maybe, I might have to break all my rules for her… Fair or not.
Start the Miami Nights Series with:
Return to Butler, VT and Read Come Together Now
Three years after his marriage ended in dramatic fashion, Noah Coleman has one goal—to steer clear of romantic entanglements. In fact, he steers clear of most human interaction, studiously avoiding his large, meddling extended family, working until he's exhausted and then repeating the pattern day after day. His strategy has worked well for him for years, keeping him sealed off from anything that can cause him pain or angst. Or it was working for him… before his company was hired to rebuild the Admiral Butler Inn after a fire reduced it to rubble, and he was forced to co-exist with the exasperatingly difficult, gorgeous architect the inn's owner, Mrs. Hendricks, hired to oversee the project. 
Brianna Esposito is determined to complete the Butler Inn construction under budget and on time—and to make partner in the Boston firm where she's been working fourteen hours a day for five years. Finally, she has a chance to oversee an entire project from start to finish, and to show the firm's leadership that she belongs among their ranks. Nothing is going to stop her from achieving her goal, especially a cranky contractor with the people skills of a rabid cougar. Noah Coleman is the most exasperating human being she's ever had the misfortune to tangle with. She's never had screaming fights with anyone the way she does him, and the fact that he's also the sexiest man she's ever met makes it that much more difficult to hold her ground.
So how is it that when a snowstorm strands her in Butler for Christmas, she ends up spending the holiday with the man she wants to stab one minute and kiss the next? And will he ever tell her why he's so bitter and angry? Brianna suspects the answer to that question could also be the key to his well-protected heart.
Come back to Butler, Vermont to find out if these two adversaries will give in to the sparks that've been flying between them for months or if they'll finally succeed in driving each other crazy.
Preorder Temptation After Dark and Read on Oct. 12!
Cooper James and Gigi Gibson take the lead in the next Gansett Island novel! Find out what happened on their crazy first date and whether these two can make a go of it after Gigi finishes shooting her show on the island. It's time to head home to LA, but will Cooper give her a good reason to stay?
You'll also hear more about what happens with Cooper's brother Jared and his wife, Lizzie, who've had a baby come into their lives under less-than-ideal circumstances. Are they in for more heartbreak or will the baby be the start of a new chapter for them?
The summer is winding down on Gansett Island, but you can count on plenty of hot days and steamy nights ahead before the winter sets in.
Preorder State of Grace and Read on Dec. 21
The exciting new First Family Series continues with the Cappuano family's first Christmas at the White House shadowed by a murder investigation that strikes a little too close to home. 
Preorder Someone Like You and Read in February
You met Roni Connolly in the Fatal Series, and now she headlines the all new Wild Widows Series in which a group of grieving survivors come together, determined to find their "Chapter 2."
Preorder Here, There and Everywhere and Read in March
Isabella Coleman wasn't looking for love when she attended her cousin Wade's wedding Boston, but she hadn't counted on the bride's father, Cabot Lodge. He's older, wiser and one of the most handsome, charming and funny men she's ever met. Izzie is instantly smitten, and after a wonderful time at the wedding, she's certain she'll hear from Cabot again soon. But she doesn't hear a word from him until she's back in Boston and invites him to dinner. After yet another fantastic time together, she's once again optimistic—and once again disappointed when she gets nothing but silence from him.
Cabot has his reasons for keeping his distance. After his former wife took off with their baby daughter, he spent twenty-five years looking for Mia, who suddenly reappeared in his life as a grown woman with a new husband. He's never been happier than since Mia returned, but those twenty-five years of searching left him with a deep well of bitterness that a sweet woman like Izzie doesn't need in her life. 
Until Izzy is seriously injured in a car accident, and all bets are off. Bitterness aside, Cabot can think of only getting to her as soon as he possibly can—and staying with her for as long as she'll have him. Now Izzy and Cabot are hunkered down in her cozy home in Vermont, and things are starting to get real. They'll both have to decide if their time together is a temporary interlude or the start of something lasting.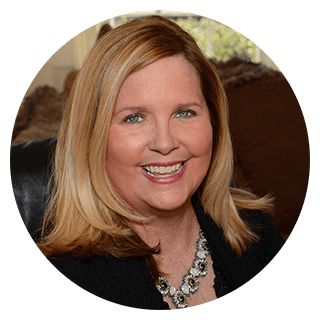 About Marie Force
Marie Force is the New York Times bestselling author of contemporary romance, romantic suspense and erotic romance. Her series include Fatal, First Family, Gansett Island, Butler Vermont, Quantum, Treading Water, Miami Nights and Wild Widows. 
Her books have sold more than 10 million copies worldwide, have been translated into more than a dozen languages and have appeared on the New York Times bestseller more than 30 times. She is also a USA Today and Wall Street Journal bestseller, as well as a Spiegel bestseller in Germany. 
Her goals in life are simple—to finish raising two happy, healthy, productive young adults, to keep writing books for as long as she possibly can and to never be on a flight that makes the news. 
Nothing in the world can take the place of persistence. Talent will not; nothing is more common than unsuccessful men with talent. Genius will not; unrewarded genius is almost a proverb. Education will not; the world is full of educated derelicts. Persistence and determination alone are omnipotent. 
~ Calvin Coolidge
© Marie Force/HTJB, Inc. Privacy Policy. 
Marie Force, Gansett Island, Quantum Series and Fatal Series are registered trademarks with the United States Patent & Trademark Office.