Hot Preorders & New Releases
 The long-awaited finale to Marie's beloved 
Treading Water Series is HERE at last! 
Maggie Harrington is in way, way over her head, running Matthews House, the shelter her famous sister Kate and brother-in-law Reid have opened, using Reid's family estate to provide support to women and children in crisis. This job is just what Maggie needed after a disastrous episode in New York—or so she thought. The constant life-or-death challenges she encounters have her emotions on a rollercoaster of soaring highs and crushing lows. Living near her sisters Kate and Jill and regular rides on Kate's beloved horse, Thunder, are the best parts of her new life.
When Maggie hires Brayden Thomas to run an equine therapy program for the resident children, she does so knowing he's hiding something from his past. But his sterling professional reputation and qualifications have her taking a chance on the handsome horse whisperer, who quickly becomes a friend and confidant. It doesn't hurt that he's also smoking hot, funny, easy to talk to and damned good at his job.
It's her first time being "the boss." Surely she ought to maintain some semblance of professionalism when it comes to Brayden, right? But day by day, hour by hour, he makes himself essential to her and has her teetering on the fine line between personal and professional as her feelings for him intensify.
The Harrington girls are together again in Nashville! Come along for a visit that'll include the arrival of Kate's baby, Jill's wedding to Ashton and Eric Harrington's high school graduation. Jack, Andi, Clare, Aidan, Jamie, Frannie and the O'Malley family also appear in the Treading Water Series finale!
Upcoming Events
Sept. 5-6, 2020: Reader Weekend in RI (reader event)
June 18-19, 2021: Reader Weekend goes on the road! More info coming in summer 2020.
July 15-16, 2022: Reader Weekend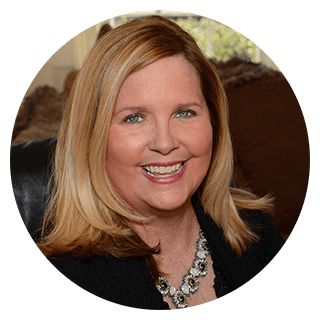 About Marie Force
Marie Force is the New York Times bestselling author of contemporary romance, romantic suspense and erotic romance. Her series include Gansett Island, Fatal Treading Water, Butler Vermont and Quantum.
Her books have sold more than 9.5 million copies worldwide, have been translated into more than a dozen languages and have appeared on the New York Times bestseller list 30 times. She is also a USA Today and Wall Street Journal bestseller, as well as a Speigel bestseller in Germany.
Her goals in life are simple—to finish raising two happy, healthy, productive young adults, to keep writing books for as long as she possibly can and to never be on a flight that makes the news.
Nothing in the world can take the place of persistence. Talent will not; nothing is more common than unsuccessful men with talent. Genius will not; unrewarded genius is almost a proverb. Education will not; the world is full of educated derelicts. Persistence and determination alone are omnipotent. 
~ Calvin Coolidge
© Marie Force/HTJB, Inc. Privacy Policy. 
Marie Force, Gansett Island, Quantum Series and Fatal Series are registered trademarks with the United States Patent & Trademark Office.