New Releases & Hot Preorders
Read The Long and Winding Road Today!
This is the one you've been waiting for…
Max Abbott takes center stage in the Butler, Vermont Series finale when the timeline jumps forward five years and finds Max staring down his ten-year high school reunion, with no desire whatsoever to attend. Under pressure from his family to go, he ends up glad to be there when he connects with the only person from high school he wanted to see—his ex-girlfriend, Lexi, who's been "missing" the last ten years.
When Max finds out where Lexi has been—and why—and realizes all the old familiar feelings are still there, he'll have to decide if he can risk taking a chance on an uncertain situation with her or if he'd rather continue to be alone with his son, Caden.
Find out where all the Abbotts and Colemans are and what Fred and Dexter are up to five years later as this beloved series comes to an exciting and heartfelt conclusion.
They never saw this coming…
This story picks up right where State of the Union left off with another wild ride for the First Couple as they navigate work, family and an all new and extra baffling murder mystery that has Sam pushing the boundaries to get answers before a killer can strike again. Meanwhile, Nick contends with the aftermath of his landmark State of the Union address as a person from his past threatens to undo all the progress he's made since assuming the presidency. 
Hold on to your hat for the next First Family book.
"I have been reading the Fatal series since the beginning and love Sam and Nick and all their friends and family. I can't wait to see what happens now that Nick is the President of the United States and Sam is the First Lady. This was not the path that Nick and Sam wanted for their family but Nick knows it is his duty and responsibility to take over as POTUS." Five Stars from Phuong on Amazon for State of Affairs.
Preorder How Much I Need and
Read on April 11
She helped to bring me back to life. Now I want to return the favor.
Milo
When I open my eyes, I have no idea where I am or who I'm with. The woman beside my bed is lovely, with dark hair and eyes and a warm smile that makes me feel safe. I learn I've survived a major surgery that might've killed me after being shot in the neck, and Gianna is my nurse. She soon becomes the center of my universe as I recover. All I want is to get out of the hospital so I can really get to know her, but my recovery is slow and full of frustrating setbacks. The minute I get out of here, I'm taking her on the best date of her life.
Gianna
He's the nicest man I've ever met, but I've learned to be wary of nice men. They tend to talk a big game, but when it comes down to it, they're all the same. The longer Milo is under my care, however, the more I like him—and his big, overly involved family. Since my parents died and left me to finish raising my two younger brothers, family has been in short supply in my life. The Giordinos are right out of a TV show, and I find myself as interested in them as I am in Milo, despite my reservations. He's promised me the best date of my life. We'll see if he can deliver.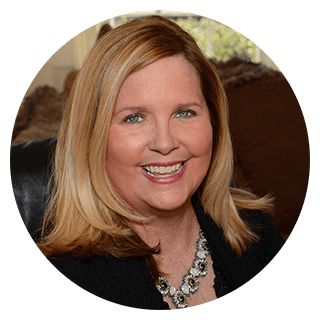 About Marie Force
Marie Force is the New York Times bestselling author of contemporary romance, romantic suspense and erotic romance. Her series include Fatal, First Family, Gansett Island, Butler Vermont, Quantum, Treading Water, Miami Nights and Wild Widows. 
Her books have sold more than 12 million copies worldwide, have been translated into more than a dozen languages and have appeared on the New York Times bestseller list more than 30 times. She is also a USA Today and #1 Wall Street Journal bestseller, as well as a Spiegel bestseller in Germany. 
Her goals in life are simple—to finish raising two happy, healthy, productive young adults, to keep writing books for as long as she possibly can and to never be on a flight that makes the news. 
Nothing in the world can take the place of persistence. Talent will not; nothing is more common than unsuccessful men with talent. Genius will not; unrewarded genius is almost a proverb. Education will not; the world is full of educated derelicts. Persistence and determination alone are omnipotent. 
~ Calvin Coolidge
© Marie Force/HTJB, Inc. Privacy Policy. 
Marie Force, Gansett Island, A Green Mountain Romance, Quantum Series and Fatal Series are registered trademarks with the United States Patent & Trademark Office.