The Fatal Series Returns on March 26 with Fatal Reckoning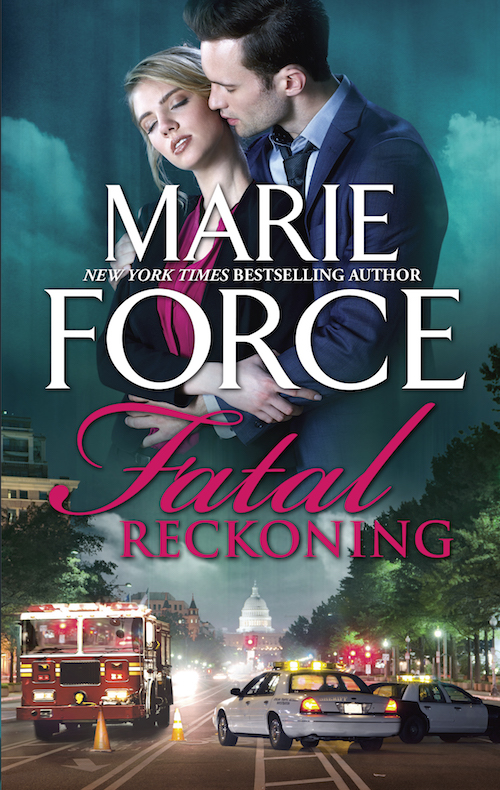 When tragedy strikes, a cold case suddenly turns hot—and deadly
A peaceful morning is shattered when Washington Metro Police lieutenant Sam Holland's beloved father succumbs to injuries from an unsolved shooting while on duty four years ago. As the community rallies around Sam and her family, one thing becomes crystal clear: her father's death has turned the unsolved case into a homicide—and it's on her to bring her father's killer to justice.
But the case has been cold for years…until an anonymous tip that's too shocking to believe leads Sam down a dark and dangerous path. Her husband, Vice President Nick Cappuano, knows if she can't solve this case, it will haunt her for the rest of her life. She'll need the strength of their bond to pull her out of the darkness before it's too late, because as the missing pieces rapidly fall into place, Sam realizes the truth might just break her all the same—and that her father's killer isn't done yet…
Preorder now and read on March 26:
Also available in stores in mass-market paperback and in audio! Click here for more links. 
---
Read Yours After Dark Today!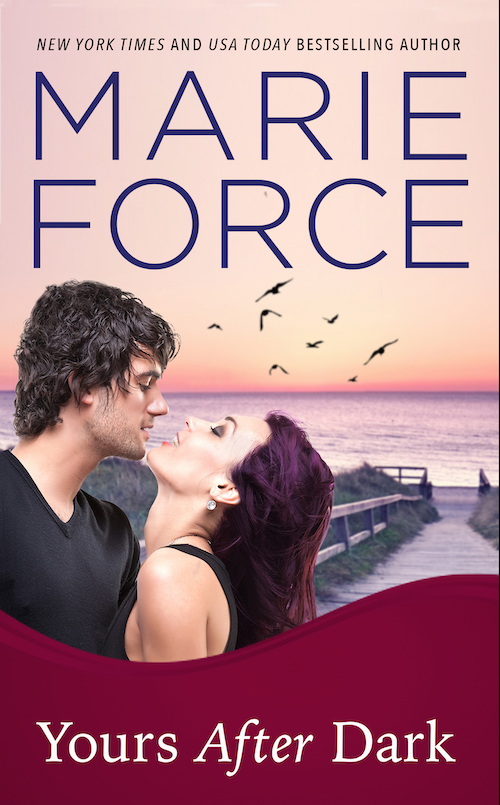 He didn't believe in love at first sight… Until it happened to him.
Finn McCarthy, the youngest of the McCarthy cousins, is at a crossroads. As the lease on his Gansett Island rental comes to an end, he's making plans to return to his "real" life on the mainland. He's enjoyed the nearly two years on Gansett with his boisterous fun-loving family, but it's time to get back to the life he put on hold when he came to the island for his cousin's wedding—and never left. With renovations to the Wayfarer, the family's latest business endeavor, all but completed and the grand opening slated for Memorial Day weekend, the time is right to make a move. That is until he stops by the local salon for a quick trim that turns his life plan upside down…
Chloe Dennis, owner of the Curl Up and Dye Salon, is about to close the shop after another ordinary day when Finn McCarthy walks in and turns the ordinary into the extraordinary. Holy hotness! How has she never met the youngest of the McCarthys, and now that she has met him, why is it that she runs into him everywhere she goes?
Despite the undeniable sizzle of attraction between Finn and Chloe, she is dealing with life-changing news that makes her reluctant to get involved with anyone, let alone a man who plans to leave the island for good in two short weeks. Finn can't understand why he reacts to Chloe the way he does or why she won't give him a chance to see what they could be. When she makes it clear that it's not going to happen between them, what else can he do but go forward with his plan to pack up and leave at the end of the month? Unless the push-pull of undeniable desire makes them forget the many reasons why this could be a bad idea…
Return to Gansett Island for another visit with all the series regulars and to find out if Finn and Chloe can overcome the obstacles that stand between them and the possibility of true love. Catch up with Mac, Maddie, Adam, Abby, Riley, Nikki, Blaine and Tiffany, attend Shane and Katie's wedding, and find out what happens when Blaine's troubled brother Deacon comes to the island. Get ready for another hot, sexy summer on Gansett Island!
Get it now:
---
Preorder Deceived by Desire, Book 2 in the Gilded Series, Out Aug. 27
Wealthy American industrialist Aubrey Nelson has invited the Duke and Duchess of Westbrook to visit his family's Newport seaside "cottage" for the summer. With his parents' departure from New York delayed, Aubrey's mother sends him ahead to oversee preparations for their guests. But when he arrives, he's surprised to find the house and staff in disarray…
With much to do and little time, Aubrey comes to rely on the housekeeper, a lovely young Irish woman named Maeve Brown. And when he also finds himself confiding in Maeve about more personal matters, he tells himself it's merely their close proximity that draws him to the compassionate, hard-working beauty. Yet when he suspects Maeve is in danger, Aubrey realizes his feelings for her have grown much deeper than they should have. For what will his mother, who dreams of a society match for her youngest son, have to say when she arrives to discover he's lost his heart to a girl of the working class?
Preorder now and read on Aug. 27:
---
Duchess by Deception, Gilded Series, Book 1 Available Now
Derek Eagan, the dashing Duke of Westwood, is well aware of his looming deadline. But weary of tiresome debutantes, he seeks a respite at his country home in Essex—and encounters a man digging on his property. Except he's not a man. He's a very lovely woman. Who suddenly faints at his feet.
Catherine McCabe's disdain for the aristocracy has already led her to flee an arranged marriage with a boorish Viscount. The last thing she wants is to be waylaid in a Duke's home. Yet, she is compelled to stay by the handsome, thoughtful man who introduces himself as the Duke's estate manager.
Derek realizes two things immediately: he is captivated by her delicate beauty, and to figure out what she was up to, Catherine must not know he is the Duke. But as they fall passionately in love, Derek's lie spins out of control. Will their bond survive his deception, not to mention the scorned Viscount's pursuit? Most important, can Catherine fall in love all over again—this time with the Duke?
Get it now:
---
The most brazen terrorist attack in history. A country bent on revenge. A love affair cut short. A heart that never truly heals.
I knew on the day of the attack that our lives were changed forever. What I didn't know then was that I'd never see John again after he deployed. One day he was living with me, sleeping next to me, making plans with me. The next day he was gone.
That was five years ago. The world has moved on from that awful day, but I'm stuck in my own personal hell, waiting for a man who may be dead for all I know. At my sister's wedding, I meet Eric, the brother of the groom, and my heart comes alive once again.
The world is riveted by the capture of the terrorist mastermind, brought down by U.S. Special Forces in a daring raid. Now I am trapped between hoping I'll hear from John and fearing what'll become of my new life with Eric if I do.
From a New York Times bestselling author, Five Years Gone, a standalone contemporary, is an epic story of love, honor, duty, unbearable choices and impossible dilemmas. 
Read Five Years Gone Today!
---
2019
​​April 20: In-person visit to the Las Vegas RWA Chapter. (author event)

June 14-15: Save the date for the Sixth Annual Reader Weekend in RI! (reader event)
Sept. 7: Rocky Mountain Fiction Writers Convention in Denver, CO (author event)
Sept. 21: RARE London in London, England (reader event)
Sept. 28: RARE Roma in Rome, Italy (reader event)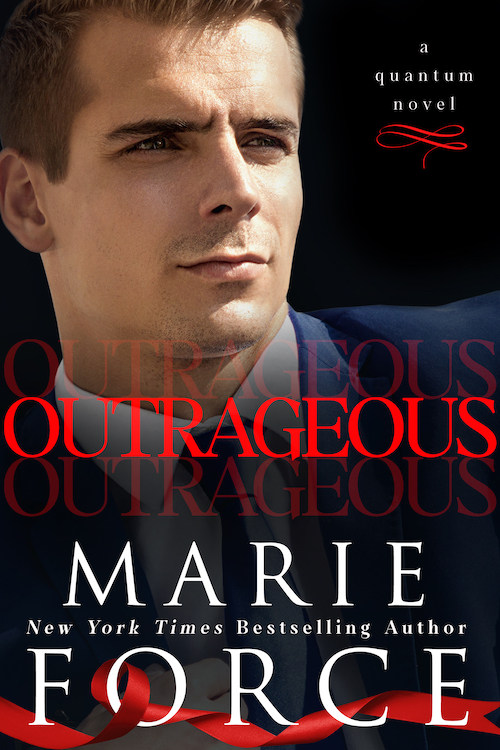 A USA Today bestseller!
She drives him crazy… In more ways than one. 
Every time Leah Holt encounters Quantum Production's chief counsel, Emmett Burke, the only thing she can think of is how much she wants to lick him. Everywhere. She's never had that kind of reaction to a man, and the fact that he's a much-older colleague makes her out-of-control attraction to him far more complicated than it should be. Every day, she brings a new legal question to Emmett, hoping to catch his attention and make him see her as a grown woman who wants him desperately. She walks a fine line in trying to remain professional as the assistant to superstar Marlowe Sloane while lusting after Marlowe's sexy attorney.
To Emmett, Leah is a fly buzzing around his head who can't be swatted away. She's always there, looking at him, asking him legal questions that have nothing to do with his specialty in entertainment law and generally driving him mad with her overt sexiness and sassy mouth. He wants to toss her over his desk and run the sass right out of her, which is hardly the way a professional who loves his job should behave in the office—especially with a young, fresh, sexy colleague. As the author of the company's policy on inter-office dating, he's painfully aware of all the reasons he should stay far, far away from her and the tantalizing temptation she represents.
Then Leah gets her chance to step up for Emmett, to help him through an unfortunate "accident" and to show him she's much more than just a smart mouth and a sexy body. When she realizes she has genuine feelings for him—and that those feelings are returned—she wonders if he will take a chance on her or continue to hold her at arm's length. Slowly but surely, she chips away at his resistance, and he begins to crave more of her. But Emmett knows if he's going to let her in, he has to let her all the way in. What will she think when he introduces her to his BDSM lifestyle? Will she still want him the way she does now or will she run away in horror? And what will he do if she runs away?
When Leah confronts a dangerous threat from her past, Emmett is forced to acknowledge that his "annoying little fly" has worked her way firmly into his heart—and his bed. 
Also, join the entire Quantum team at the company's vineyard in Napa for Hayden and Addie's wedding!
Read Outrageous today!
Nothing in the world can take the place of persistence. Talent will not; nothing is more common than unsuccessful men with talent. Genius will not; unrewarded genius is almost a proverb. Education will not; the world is full of educated derelicts. Persistence and determination alone are omnipotent.

~ Calvin Coolidge

---