The long-awaited finale to Marie's beloved 
Treading Water Series is HERE at last! 
Maggie Harrington is in way, way over her head, running Matthews House, the shelter her famous sister Kate and brother-in-law Reid have opened, using Reid's family estate to provide support to women and children in crisis. This job is just what Maggie needed after a disastrous episode in New York—or so she thought. The constant life-or-death challenges she encounters have her emotions on a rollercoaster of soaring highs and crushing lows. Living near her sisters Kate and Jill and regular rides on Kate's beloved horse, Thunder, are the best parts of her new life.
When Maggie hires Brayden Thomas to run an equine therapy program for the resident children, she does so knowing he's hiding something from his past. But his sterling professional reputation and qualifications have her taking a chance on the handsome horse whisperer, who quickly becomes a friend and confidant. It doesn't hurt that he's also smoking hot, funny, easy to talk to and damned good at his job.
It's her first time being "the boss." Surely she ought to maintain some semblance of professionalism when it comes to Brayden, right? But day by day, hour by hour, he makes himself essential to her and has her teetering on the fine line between personal and professional as her feelings for him intensify.
The Harrington girls are together again in Nashville! Come along for a visit that'll include the arrival of Kate's baby, Jill's wedding to Ashton and Eric Harrington's high school graduation. Jack, Andi, Clare, Aidan, Jamie, Frannie and the O'Malley family also appear in the Treading Water Series finale!
Preorder now and Read Rescue After Dark on May 5
Rescue After Dark is the next heart-stopping novel in Marie's beloved Gansett Island Series, featuring Fire Chief Mason Johns and Jordan Stokes.
They've both been unlucky in love. Is their luck about to change?
Reality TV star Jordan Stokes is taking time to figure out her next move—tucked away from prying eyes in her grandmother's home on Gansett Island with her identical twin sister, Nikki. Eastward Look is the perfect place to heal and regroup. It's not lost on her that her sister was busy falling in love with Riley McCarthy while Jordan's world and marriage were falling apart in front of an audience of millions. 
Fire Chief Mason Johns might put out flames for a living, but the fitness buff firefighter with a god-like body sure knows how to heat things up. When he locks lips with the island's newest resident during a rescue, he feels an undeniable spark that he can't ignore—no matter how hard he tries. The recovering alcoholic has had his fair share of bad relationships, but Jordan could be a game changer. 
He saved her life… but she just might rescue him right back. 
The summer is heating up as we take the ferry back to Gansett Island for another story about love and redemption and second chances. Catch up with series favorites, including Blaine, Mallory and Quinn, Luke and Sydney and of course, Mac and Maddie McCarthy.
Return to Butler, Vermont, and Read
All My Loving on June 23
It's mud season in Vermont, and things are getting dirty… 
Landon Abbott and his identical twin brother, Lucas, always shared everything—until they laid eyes on Amanda Pressley and both wanted something only one of them could have. All it took was her pretty little mouth uttering the words "prostate massager" during a sales pitch at his family's Green Mountain Country Store in Butler, Vermont, to make Landon's heart stop and other parts of him jump to attention. Unfortunately, his brother felt the same—or at least he did. Now Lucas is head over heels for Dani and her daughter Savannah, and the path is clear for Landon and Amanda. Except that even with her staying with him, nothing is happening, and Landon isn't sure how to change the status quo.
Amanda is making a list and checking it twice. Nearly dying in the fire at the Admiral Butler Inn has left her with tons of regret and a new lust for life. Topping the list of things she wants to do with her second chance are two key items—fall in love and have an orgasm with a man. The last person she expects to check all her boxes is the world-renowned player named Landon Abbott. She might've made the mistake of saying yes to dates with both brothers once upon a time, but only one of them makes her heart pound. Too bad she can't figure out how to move off the starting line toward something more than friendship with the ridiculously handsome firefighter. 
When she needed a place to stay after the fire, Landon was first in line to offer his home, and now that she's sleeping in his bed, he's determined to show Amanda only one Abbott brother is capable of helping her achieve her goals. Things are heating up in Butler this spring as Landon and Amanda find just what they've been missing on the road to happily ever after. But like mud season in Vermont, that road is full of potholes as a long-buried secret from Amanda's past and Landon's plethora of female admirers threaten their newfound happiness.
Return to Butler, Vermont to catch up with the Abbotts, the Colemans and Fred the Moose, and find out if baby Dexter the Moose has found his way inside Hannah's house yet.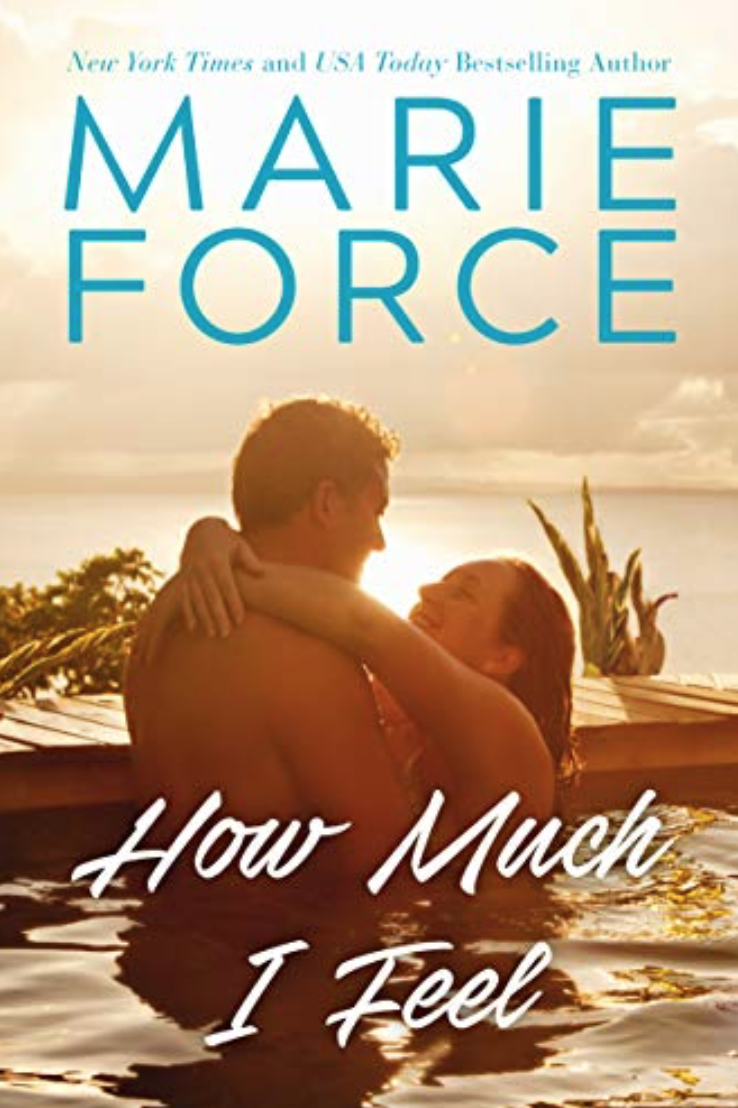 How Much I Feel Releases on Aug. 11
First impressions can be truly deceiving… Is it possible the brash doctor might be worth a second look?

Carmen
Babysitting a handsome, arrogant neurosurgeon isn't how I imagined my first day at Miami-Dade General Hospital. After the tragic loss of my husband, I've focused on starting my dream career. Dr. Jason Northup isn't going to mess up my plans, even if he makes my lady parts stand up and say hello. He checks every box on my cliché list. However, my heart—and other parts—don't seem to care about clichés…
Jason
I have more important things to do than bail out an attractive new colleague, but I need her. Carmen is my only hope in convincing the Miami-Dade board to overlook my tarnished reputation—and she makes me feel optimistic again. Romantic entanglements are the last thing I need, but Carmen isn't an entanglement. She's a beautiful breath of fresh South Florida air. My feelings for her are quickly becoming the best kind of scandal.
Big News About the Next Fatal Book!
Dear Fatal Friends,
Thank you so much for your patience over the last few months as I worked behind the scenes to set a new course for the Fatal series. As of March, I am no longer with the publisher and will be continuing the Fatal Series as an indie author! This is a very exciting development for me, and one that I hope will be mostly seamless for series fans. So what does this mean:
1. Future Fatal books will be published by my company, HTJB, Inc., rather than the publisher of the first 15 books + the Fatal Destiny novella. For the most part, readers should see no real difference between the two publishers. The series is set to continue INDEFINITELY, which is the most exciting news of all. I've put together an AMAZING team to make this happen, and I couldn't be more excited about the plans for future books in this beloved series.
2. The preorder for Fatal Vengeance that was posted by the former publisher WILL BE CANCELED imminently.  If you already preordered, you will be notified when that preorder is canceled. DON'T DESPAIR! The correct Book 16 is FATAL FRAUD, and the preorder is now live. (See links below.) The release date for FATAL FRAUD is currently January 12, 2021, and this is due to numerous things that have to happen behind the scenes to complete this transition. I know that's more than a year between books, but I'm hopeful this will be the ONLY time that happens. If we're able to get our ducks in a row any sooner than January, I will certainly move up the release date.
3. Eva Kaminsky has signed on to continue to be the voice of the series in audio, which is SUPER exciting! I know the audio fans will be thrilled to hear this news as Eva has become a big part of the "Fatal Family!"
4. You will notice a difference in the couple on the covers. I'm thrilled to have commissioned a photoshoot in April that will bring the next dozen or so covers to life with a couple that really works for me as Sam and Nick. I get that everyone has different opinions about what they really look like, so keep in mind that the couple on the covers is intended only to give the series a "brand." It doesn't mean you can't hang on to your vision of what they look like. 🙂
5. The print books will continue to be published in mass market paperback format as they have been in the past, perhaps even in some stores. More to come on that! 🙂
If you have ANY questions about this transition, please feel free to reply to this message. I'm more than happy to help you make sense of this development! Bottom line: ALL IS WELL and much more SAM, NICK and Fatal fun to come!
Preorder now and Read Fatal Fraud on Jan. 12, 2021
A dangerous truth revealed…  
A prominent member of the D.C. community has been murdered, pulling Lieutenant Sam Holland into yet another high-stakes homicide investigation that has her trying to connect the dots between a dead woman and the friends and family who'd turned against her right before her untimely death.  
When both the FBI and IRS show up at MPD headquarters with new information, the case takes a turn no one could've seen coming—not even Sam. 
With numerous scandals still fresh within the department's ranks, Sam finds herself being called into the U.S. Attorney's office, where she's confronted with an interesting—and disturbing—request that will continue the department's reckoning with the past well into the future.
All the while, Sam's husband, Vice President Nick Cappuano, faces mounting pressure to declare his intention to run for president in the coming election, leaving the second couple feeling the strain at home—and on the job as the family endures the first holidays without their beloved patriarch, Skip Holland.
As always, when things become too hot to handle on the job, Sam and Nick turn to each other for solace in the storm. 
(Note that this cover is a placeholder until the permanent cover is ready.)
Upcoming Events
June 19-20, 2020: Reader Weekend in RI (reader event)
June 18-19, 2021: Reader Weekend goes on the road! More info coming in summer 2020.
July 15-16, 2022: Reader Weekend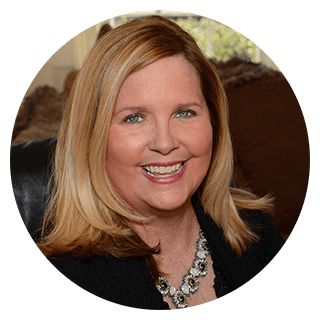 About Marie Force
Marie Force is the New York Times bestselling author of contemporary romance, romantic suspense and erotic romance. Her series include Gansett Island, Fatal Treading Water, Butler Vermont and Quantum.
Her books have sold more than 9.5 million copies worldwide, have been translated into more than a dozen languages and have appeared on the New York Times bestseller list 30 times. She is also a USA Today and Wall Street Journal bestseller, as well as a Speigel bestseller in Germany.
Her goals in life are simple—to finish raising two happy, healthy, productive young adults, to keep writing books for as long as she possibly can and to never be on a flight that makes the news.
Nothing in the world can take the place of persistence. Talent will not; nothing is more common than unsuccessful men with talent. Genius will not; unrewarded genius is almost a proverb. Education will not; the world is full of educated derelicts. Persistence and determination alone are omnipotent. 
~ Calvin Coolidge
© Marie Force/HTJB, Inc. Privacy Policy. 
Marie Force, Gansett Island, Quantum Series and Fatal Series are registered trademarks with the United States Patent & Trademark Office.