Hot Preorders & New Releases
NEW Miami Nights Series Starts in August!
First impressions can be truly deceiving… Is it possible the brash doctor might be worth a second look?

Carmen
Babysitting a handsome, arrogant neurosurgeon isn't how I imagined my first day at Miami-Dade General Hospital. After the tragic loss of my husband, I've focused on starting my dream career. Dr. Jason Northup isn't going to mess up my plans, even if he makes my lady parts stand up and say hello. He checks every box on my cliché list. However, my heart—and other parts—don't seem to care about clichés…
Jason
I have more important things to do than bail out an attractive new colleague, but I need her. Carmen is my only hope in convincing the Miami-Dade board to overlook my tarnished reputation—and she makes me feel optimistic again. Romantic entanglements are the last thing I need, but Carmen isn't an entanglement. She's a beautiful breath of fresh South Florida air. My feelings for her are quickly becoming the best kind of scandal.
A steamy new contemporary romance about two strangers who find love in the most unexpected way—by saving a life.
Austin
Sitting at the top of my game, pitching for Baltimore and a single daddy to the most adorable little girl in the world, I'm living the dream. Until I get the dreaded call that Everly is sick. My entire world stops when the doctors say the only chance my baby has is through a bone-marrow transplant. My life becomes a living nightmare as I wage a war to save my daughter. Nothing else matters. Not my Cy Young Award, not my career, not my team or my talent. None of that can fix her. She needs a miracle. What we get is a stranger… and Maria just might save us both.
Maria
My life in Miami might not be glamorous, but it is rewarding. I divide my time between working as a nurse at a free clinic and waitressing at my family's Cuban-Italian restaurant. After being cheated on by my long-time boyfriend, I'm not exactly looking for Mr. Right but wouldn't kick him out of bed if he suddenly showed up. Six months after I donated bone marrow to a little girl in Baltimore, I get an email from the child's grateful father, but everything is anonymous until the one-year mark. I'm desperate to know more about him. The last thing I expect him to be is a gorgeous, famous ballplayer. One email becomes another, until we find ourselves caught up in a friendship neither of us expected, but both desperately need. I'm falling in love with a man I've never met.
Read the exciting sequel to How Much I Feel to find out what happens when Austin is scheduled to play in Miami, and the team arranges a meeting between Austin, Everly and Maria.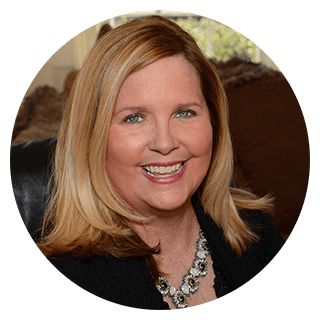 About Marie Force
Marie Force is the New York Times bestselling author of contemporary romance, romantic suspense and erotic romance. Her series include Gansett Island, Fatal Treading Water, Butler Vermont and Quantum.
Her books have sold more than 10 million copies worldwide, have been translated into more than a dozen languages and have appeared on the New York Times bestseller list 30 times. She is also a USA Today and Wall Street Journal bestseller, as well as a Speigel bestseller in Germany.
Her goals in life are simple—to finish raising two happy, healthy, productive young adults, to keep writing books for as long as she possibly can and to never be on a flight that makes the news.
Nothing in the world can take the place of persistence. Talent will not; nothing is more common than unsuccessful men with talent. Genius will not; unrewarded genius is almost a proverb. Education will not; the world is full of educated derelicts. Persistence and determination alone are omnipotent. 
~ Calvin Coolidge
© Marie Force/HTJB, Inc. Privacy Policy. 
Marie Force, Gansett Island, Quantum Series and Fatal Series are registered trademarks with the United States Patent & Trademark Office.