Hot Preorders & New Releases
The Fatal Series Returns with Fatal Fraud!
A dangerous truth revealed… 
A prominent member of the D.C. community has been murdered, pulling Lieutenant Sam Holland into yet another high-stakes homicide investigation that has her trying to connect the dots between a dead woman and the friends and family who'd turned against her right before her untimely death. 
With numerous scandals still fresh within the department's ranks, Sam is asked to revisit a cold case from her first year on the job that will continue the department's reckoning with the past well into the future.
All the while, Sam's husband, Vice President Nick Cappuano, faces mounting pressure to declare his intention to run for president in the coming election, leaving the second couple feeling the strain at home—and on the job as the family endures the first holidays without their beloved patriarch, Skip Holland.
As always, when things become too hot to handle on the job, Sam and Nick turn to each other for solace in the storm. 
Return to Vermont on Dec. 24 with Let It Be
The heart wants what the heart wants… 
Fresh out of college with a psychology degree, Molly Stillman was searching for the meaning of life by taking a summer volunteer gig building houses. The meaning in Molly's life became apparent when her path crossed Lincoln Abbott's. With his brand-new Yale MBA in hand, Linc was Mississippi bound, ready to spend the summer rebuilding houses after a devastating hurricane. He had a plan, lots of them, actually. But after meeting Molly, he realized plans have a way of showing you who's boss. 
One look from the intelligent beauty working by his side on the house project, and Linc knew everything had changed. His long-time goal of studying at Oxford before joining his family's finance business was abandoned in favor of helping to grow Molly's charming family business in Vermont. Too bad Linc's father had other ideas about how his future should unfold, and when forced to make a choice, Linc chose Molly. He chose Vermont and the Green Mountain Country Store, and he never looked back. 
Until a phone call from the past forces him to confront the choices he made decades ago and the consequences of saying goodbye, including telling his ten grown children why they've never met his family—a subject that's always been off-limits until now. When Linc decides to go to Philadelphia to clear his conscience and see his father one last time, his wife and children insist on going along. Let them see what came of this choice you made, his eldest son, Hunter, says.
As they wander down memory lane, Linc and Molly revisit the unforgettable summer that changed both their lives and look back on forty years of happily ever after.
Take the Ferry to Gansett Island for Blackout After Dark, Out on Feb. 9, 2021!
The lights are out on Gansett, and things are getting steamy!
An island-wide power failure has thrust Gansett into darkness. We'll take this opportunity to catch up with each of the couples we've come to know and love, and meet a few new characters who'll appear in upcoming books. It's the heart of summer, the power's out and things are getting hot on Gansett Island!
How Much I Love Coming March 9, 2021
Two men are vying for her attention—one who broke her heart and one who rocked her world…
Dee
This can't be happening. I did something I've never done before and had a one-night stand with a sexy groomsman after my cousin's wedding. People do that all the time, right? It should've been no big deal, except, at some point I must've given him my number, and now he's texting me. A lot. And every time I hear from him, I'm reminded of the massive wakeup call I had in his hotel room that night—I'd spent years with the wrong man if that is how it's supposed to be. My ex, Marcus, has ended it with the woman he married on the rebound after we broke up, and now he's texting me, too. I've never been very good at juggling, but when Wyatt, the one-night stand, tells me he's coming back to Miami to interview at Miami-Dade General Hospital and wants to see me again… Ugh, I have no idea what to do. I was never supposed to see him again, and I wanted it that way.
Wyatt
I can't stop thinking about the woman I met at my friend's Jason's wedding or our wild night together. When Jason tells me about a cardiology opening at his hospital, I jump on it, and not just because it's a great career opportunity. Truth be told, I haven't had as much fun with any woman as I did with Dee, and I'm looking forward to seeing her again. But when I get to Miami, I find out there's a determined ex sniffing around her and family drama that keeps her occupied most of the time. Not to mention, she doesn't seem as eager for a second night together as I am. But I can change her mind. At least I hope so, otherwise living in Miami isn't going to be anywhere near as much fun as I thought it would be.
Marcus
I made the biggest mistake of my life letting Dee get away. The second biggest mistake was marrying someone else on the rebound. Dee is the only woman I'll ever love, and I'm determined to do whatever it takes to get her back. Even if that means playing a little dirty…
Start the Miami Nights Series with:
This error message is only visible to WordPress admins
Error: API requests are being delayed for this account. New posts will not be retrieved.
Log in as an administrator and view the Instagram Feed settings page for more details.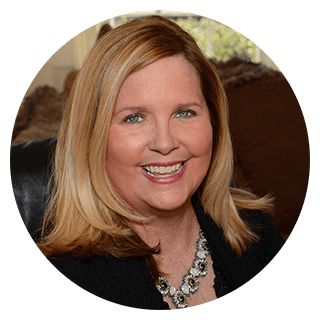 About Marie Force
Marie Force is the New York Times bestselling author of contemporary romance, romantic suspense and erotic romance. Her series include Gansett Island, Fatal, Treading Water, Butler Vermont, Quantum and Miami Nights.
Her books have sold more than 10 million copies worldwide, have been translated into more than a dozen languages and have appeared on the New York Times bestseller more than 30 times. She is also a USA Today and Wall Street Journal bestseller, as well as a Speigel bestseller in Germany.
Her goals in life are simple—to finish raising two happy, healthy, productive young adults, to keep writing books for as long as she possibly can and to never be on a flight that makes the news.
Nothing in the world can take the place of persistence. Talent will not; nothing is more common than unsuccessful men with talent. Genius will not; unrewarded genius is almost a proverb. Education will not; the world is full of educated derelicts. Persistence and determination alone are omnipotent. 
~ Calvin Coolidge
© Marie Force/HTJB, Inc. Privacy Policy. 
Marie Force, Gansett Island, Quantum Series and Fatal Series are registered trademarks with the United States Patent & Trademark Office.