New Releases & Hot Preorders
Read How Much I Want Today!
From New York Times and USA Today bestselling author Marie Force comes a steamy new contemporary romance in her Miami Nights Series that brings two people together who have nothing in common except their feelings for each other…
Nico
My reputation with women stinks. I'll admit I haven't always treated them with the respect they deserve. That's not to say I'm a bad guy or anything. What my sisters and cousin would call toxic, I prefer to think of as selfish. But I'm ready to change everything if it means I'll have a chance with the lovely, sweet, wounded Sofia Diaz—and her adorable son Mateo. They've been through a lot with her ex—and she's still dealing with him far more often than I'd like—but I'm prepared to be there for both of them, to do whatever it takes to make them happy. If only she'll stop listening to my family members who would warn her off me and give me a chance to show her how it can be between us.
Sofia
Nico Giordino is the sexiest man on the planet, but from what his sisters and cousin tell me, I need to keep my distance. I've already had one serious relationship end in the most painful way possible. I don't need to open myself to more heartache by letting a player into my life—and my son's. Mateo is all that matters to me, and as he recovers from brain surgery to remove a cancerous tumor, I've got my hands full working at Nico's family's restaurant and taking care of my son while trying to finalize my divorce. I've got no time for romance or foolishness with a man who makes my heart beat fast. I want him more than I've ever wanted anything, even if I know I probably shouldn't…
Come back to Miami for another sexy installment in the Miami Nights Series and catch up with the beloved Giordino family! 
Preorder Resilience After Dark and Read in July
Second chances show up when you're not looking for them…
Cindy Lawry needs a new roommate now that her sister Julia has moved in with her fiancé, Deacon. When she can't find anyone, she puts up a flyer in the window of the Curl Up & Dye salon where she works as a hair stylist and at other places around town. With the summer season ending, she can't afford to live alone, and she doesn't want to move in with her mom and her new husband. So the roommate search is on, but she's not getting many inquiries. After growing up in an abusive household, she's anxious about letting a stranger into her home and her life.
Jace Carson needs to find a new place to live. The employee housing at the Beachcomer is right out of Animal House, and he's way past the point in life where living like that is fun. All he wants is a quiet place to be in between working as a bartender at the Beachcomber and visits with his young sons, who live on the island. When he sends a text to the number a friend gave him, he doesn't expect the recipient to be Cindy, the woman he's been flirting with for weeks at the Beachcomber bar. She comes in and orders water because she suffers from migraines and apologizes for taking up a seat at his bar. He loves having her and her sweet smile at his bar, but he's not sure that living with her would be such a good idea, especially since all he thinks about every time he sees her is how much he'd like to kiss her.
It's autumn on Gansett Island, and the residents are settling in for another long winter of cold days and cozy nights. Celebrate the 25th book in the Gansett Island Series, and catch up with some of your favorite characters from past books while Cindy and Jace struggle to overcome demons from the past that threaten their chance at happily ever after.
Preorder State of the Union and Read in September
It's the biggest night of President Nick Cappuano's life. Will his first lady make it to the Capitol in time for his speech?
President Cappuano has been working for months on his first State of the Union address, his highest profile moment yet as the country's new president. He's dealing with a wide array of complex issues and is counting down to the televised speech before a joint session of Congress. While he tries to strike the right tone to assure the American people that their new president is hard at work on their behalf, his wife, Metro Police Lt. Sam Holland is faced with one of the most confounding cases of her career and juggling some complex issues at home with the couple's children. Add to that some vexing security concerns, and the first couple are on edge as they wonder whether they'll pass this first big test for the fledgling Cappuano administration.
As always, when things get too hot to handle in the rest of their lives, Sam and Nick turn to each other for solace as their bond grows deeper by the day in this latest installment in the First Family Series!
Preorder Someone to Hold and Read in November
Iris
Eighteen months after suddenly losing the love of my life, I'm coming out of the fog of early grief and taking a hard look at the rest of my life. With three young children to care for on my own while also managing their grief, I haven't had a lot of time to ponder what's next for me. When I think about what I really want, I keep coming back to one thing. Or I should say one
person
, someone who understands what I've been through because he's been there, too, only his losses were far worse than mine. I find myself thinking about him all the time, but is he ready for the things I want? I have no idea, but I'm determined to find out.
Read Iris's story in book 2 of Marie's new Wild Widows Series.
Preorder The Long and Winding Road and
Read in January
This is the one you've been waiting for…
Max Abbott takes center stage in the Butler, Vermont Series finale when the timeline jumps forward five years and finds Max staring down his 10-year high school reunion, with no desire whatsoever to attend. Under pressure from friends and family, he ends up glad he went when he connects with the one person from high school he didn't keep in touch with—his ex-girlfriend, Lexi, who has been "missing" the last ten years. When he finds out where she's been—and why—and realizes all the old familiar feelings are still there, he'll have to decide if he can risk taking a chance on an uncertain situation with her or if he'd rather continue to go it alone with his son, Caden.
Find out where all the Abbotts and Colemans are and what Fred the Moose is up to five years later as this beloved series comes to an exciting conclusion.
Preorder How Much I Need and
Read in February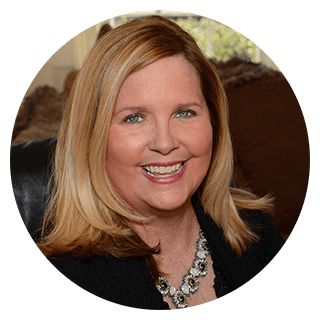 About Marie Force
Marie Force is the New York Times bestselling author of contemporary romance, romantic suspense and erotic romance. Her series include Fatal, First Family, Gansett Island, Butler Vermont, Quantum, Treading Water, Miami Nights and Wild Widows.
Her books have sold more than 10 million copies worldwide, have been translated into more than a dozen languages and have appeared on the New York Times bestseller more than 30 times. She is also a USA Today and #1 Wall Street Journal bestseller, as well as a Spiegel bestseller in Germany.
Her goals in life are simple—to finish raising two happy, healthy, productive young adults, to keep writing books for as long as she possibly can and to never be on a flight that makes the news.
Nothing in the world can take the place of persistence. Talent will not; nothing is more common than unsuccessful men with talent. Genius will not; unrewarded genius is almost a proverb. Education will not; the world is full of educated derelicts. Persistence and determination alone are omnipotent. 
~ Calvin Coolidge
© Marie Force/HTJB, Inc. Privacy Policy. 
Marie Force, Gansett Island, A Green Mountain Romance, Quantum Series and Fatal Series are registered trademarks with the United States Patent & Trademark Office.