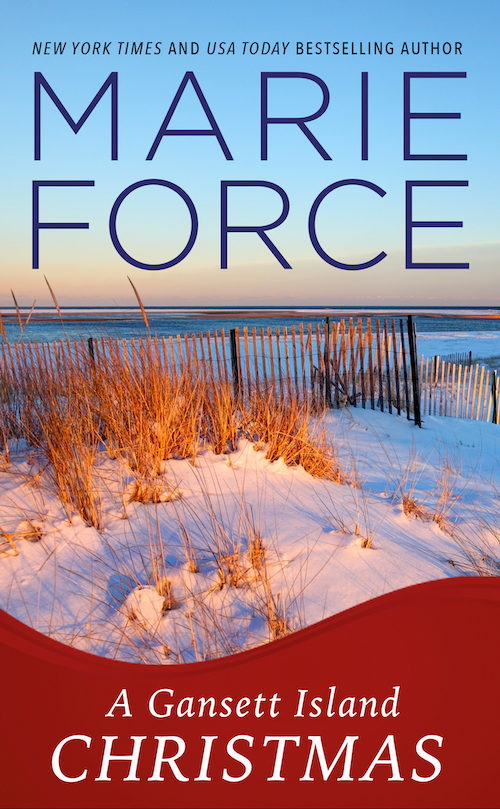 Only available at Amazon. Will return to all ebook retailers in June!
The print and audio editions appear in Mine After Dark.

A Gansett Island Christmas
(A Gansett Island Series Novella)
By Marie Force
Can Ned pull off a Christmas miracle?​
It's Christmas on Gansett Island, but a blizzard is ruining everyone's plans… Until Ned gets a big idea that might save the day for the McCarthys and their family. Take the ferry to Gansett Island and spend Christmas Day with Big Mac, Linda and the entire McCarthy family.
Print readers and audio listeners—this novella appears in Mine After Dark. 
Nothing in the world can take the place of persistence. Talent will not; nothing is more common than unsuccessful men with talent. Genius will not; unrewarded genius is almost a proverb. Education will not; the world is full of educated derelicts. Persistence and determination alone are omnipotent. 
~ Calvin Coolidge
© Marie Force/HTJB, Inc. Privacy Policy. 
Marie Force, Gansett Island, Quantum Series and Fatal Series are registered trademarks with the United States Patent & Trademark Office.