Join us in Marie's home state of Rhode Island for the Sixth Annual Reader Weekend on June 14-15, 2019! 
This event was created in response to the readers who've expressed an interest in visiting the places Marie writes about in her books. Spend the weekend with Marie, hear all about what's next for all your favorite characters and series, get your books signed in person and get to know Marie!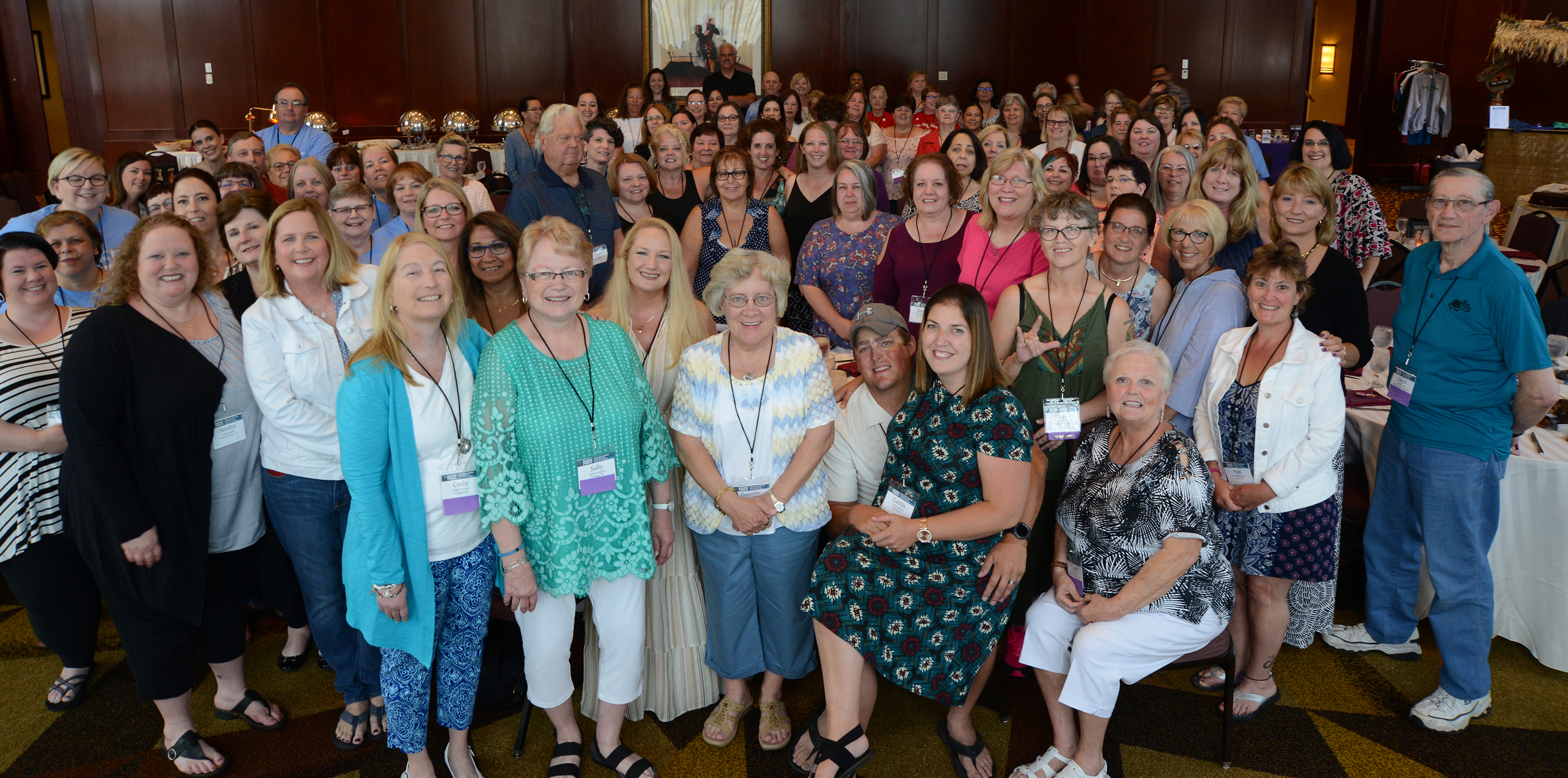 We have four events this year, each priced between $50 and $75
The Friday night dinner will feature a traditional New England buffet dinner with live music and dancing.
There are TWO options for Saturday: A day-trip to Block Island, Marie's inspiration for the Gansett Island Series,  OR a day-trip to the Vermont Country Store in Rockingham, VT, the inspiration for Marie's Green Mountain/Butler Series. You won't be able to do both trips, so please pick one. Each option offers round trip transportation from the Crowne Plaza along with at least 3 hours for you to explore, shop and have lunch.  If the ferry to Block Island  is cancelled because of bad weather, we will take you to Newport, RI where you can explore Marie's home town and setting for

 

Treading Water and several of her single titles. The Block Island trip is $50. The Vermont Country Store trip is $75.
There will also be a Dinner Buffet, Q&A and Book Signing with Marie on Saturday Night.
We have selected the Crowne Plaza in Warwick, RI that offers a free shuttle from TF Greene Airport in Providence and a discounted room rate of $149/night. This rate is available for a king or two doubles/queens and room type requests are based on availability. We encourage you to make your reservation as soon as possible. Click here for more information about registration and hotel details.  Registration is open and the hotel is accepting reservations.
During the course of the weekend, and if the weather cooperates, you'll get to see Block Island, which is the inspiration for Marie's Gansett Island Series, or you can visit the Vermont Country Store, inspiration for the Green Mountain/Butler Series. Enjoy your time in either location. We will offer suggestions while you are there. Keep in mind that the trip to VT is only the store. We won't have time to visit other areas but the store is large and you won't have a problem getting lost for a few hours. A few Block Island favorites include donuts at Payne's dock, one of the island's lighthouses, the beach, a taxi tour of the island, bike or moped rental, shopping and dining.
We've created this weekend with readers in mind to show you the beauty of Marie's home state and bring you a little closer to the setting of so many of her books. We hope you'll enjoy a taste of Rhode Island and get to know more about Marie's muse!
If you've ever wanted to see where the McCarthy Marina, Tiki Bar or Joe's ferry are located, here's your chance! If you have any questions, please email julie@marieforce.com. 
Times are approximate. A final schedule will be available in early 2019 once the ferry schedule is finalized.
FRIDAY, JUNE 14
3:30-6 p.m. Registration
6:30-10 p.m.Welcome Dinner on Friday evening with live music, food and drinks
SATURDAY, JUNE 15
You may select only ONE of the day-trip options. Day-trips will return to the hotel in time for the evening event that begins at 6:30 p.m.
Day-Trip to Block Island. If weather causes the ferry to be cancelled we will go to Newport for the day.
7:30 a.m.   Bus departs from the Crowne Plaza to ferry landing
9 a.m. Ferry departs for Block Island
10:30 a.m. – 2:30 p.m. Time to explore, shop and have lunch on Block Island
3 p.m. Ferry back to the mainland
4 p.m. Bus back to the Crowne Plaza
5 p.m. Arrive at the hotel
Day-Trip to Vermont Country Store 
7 a.m. Bus departs Crowne Plaza
10 a.m. Arrive at Vermont Country Store in Rockingham, VT. You can shop, explore and have lunch.
1 p.m. Bus departs Vermont Country Store
4 p.m. Arrive at hotel
6:30 p.m. Dinner, Q&A  with Marie and Book Signing including food, drinks and the chance to purchase books and merchandise
A Message from Marie
Our Fifth Annual Reader Weekend has come to an end, and I wanted to thank everyone who came to see me in Rhode Island. We had 23 states as well as Canada and Ireland represented this year, with many first-time attendees as well as many return guests. One thing I mentioned to the group this weekend was one of the unexpected things to have come out of this idea Julie and I had more than five years ago is the friendships that have been formed among the readers. Many of them come back every year to see their friends and make new ones, and I LOVE that.
Two years ago, a reader named Irene, who is vision impaired, asked in the Reader Weekend Facebook group if anyone would be able to share a room and offer assistance to her so she could attend. The amazing Kate Reynolds stepped up to be Irene's roommate and companion, and the two became fast friends. Kate, who came from Michigan, and I were on the Block Island ferry, talking about how we can get Irene, who lives in Western Massachusetts, to Reader Weekend again next year. Another reader named Debbie overheard us talking and said, "I come from Albany. I'll pick her up!" What a lovely gesture! I also found out that when Irene got a service dog, Kate, who works in the pharmaceutical industry, had a year's worth of HeartGuard donated to Irene and organized a fundraiser in her office to help with other expenses associated with the dog. This sense of community and generosity is so overwhelming and such an amazing thing to come out of Reader Weekend.
Thank you to EVERYONE who attended this weekend or who has attended in the past and made our annual gathering such a beautiful thing. I can't wait for next year! (June 14-15, 2019!) Lots of photos coming soon from this year!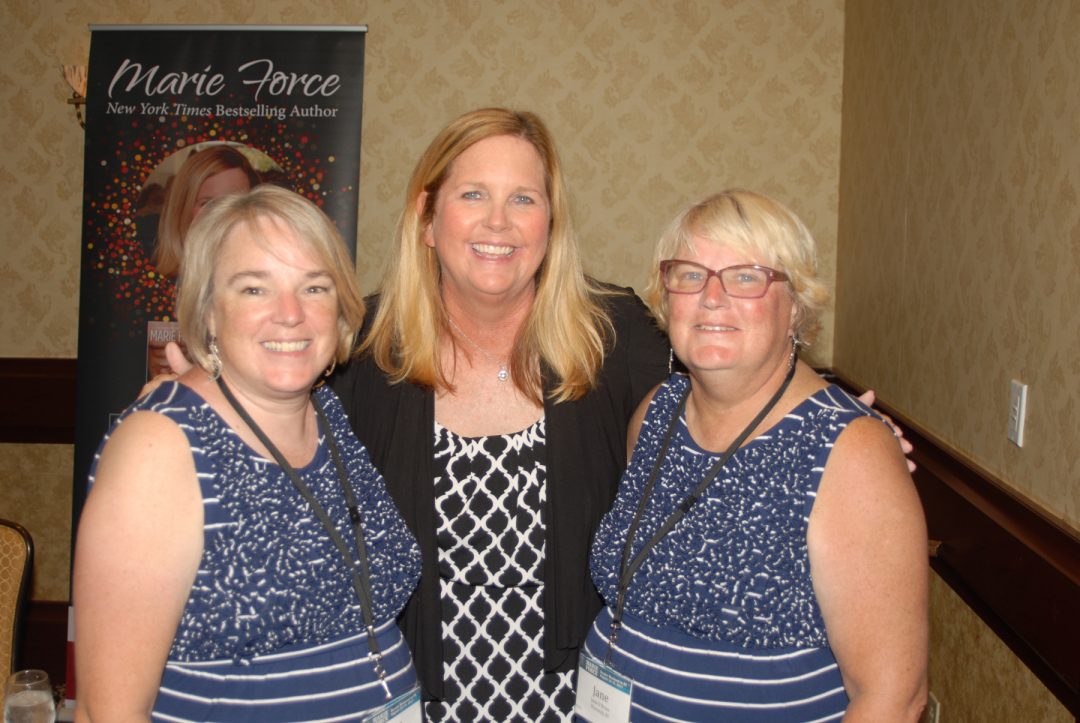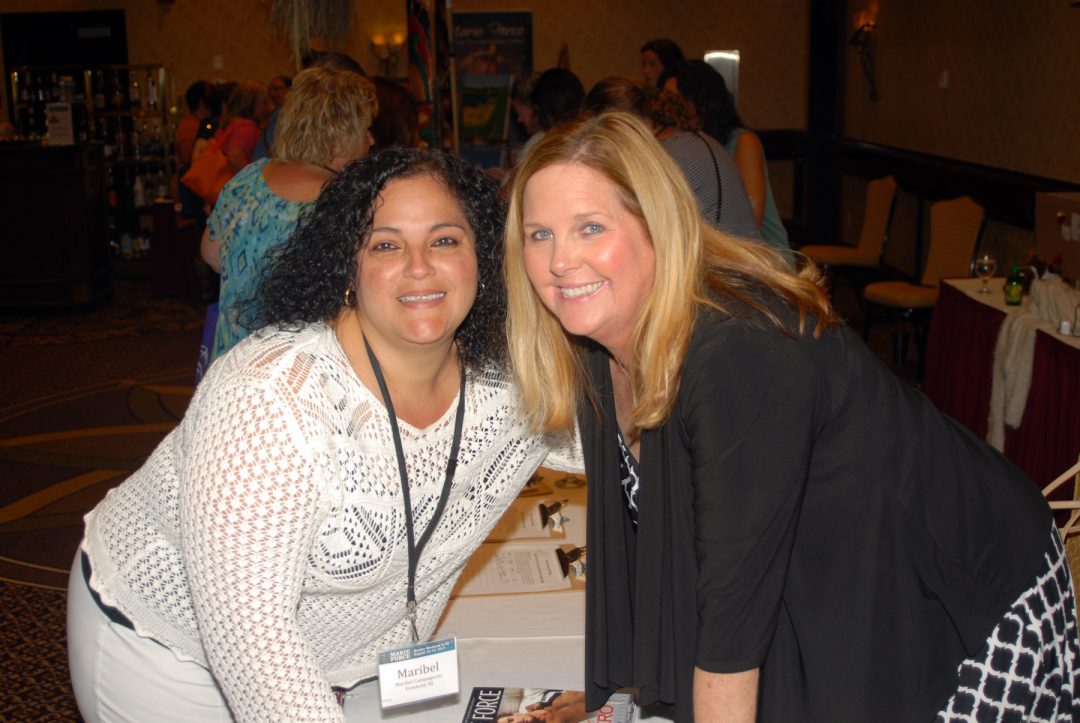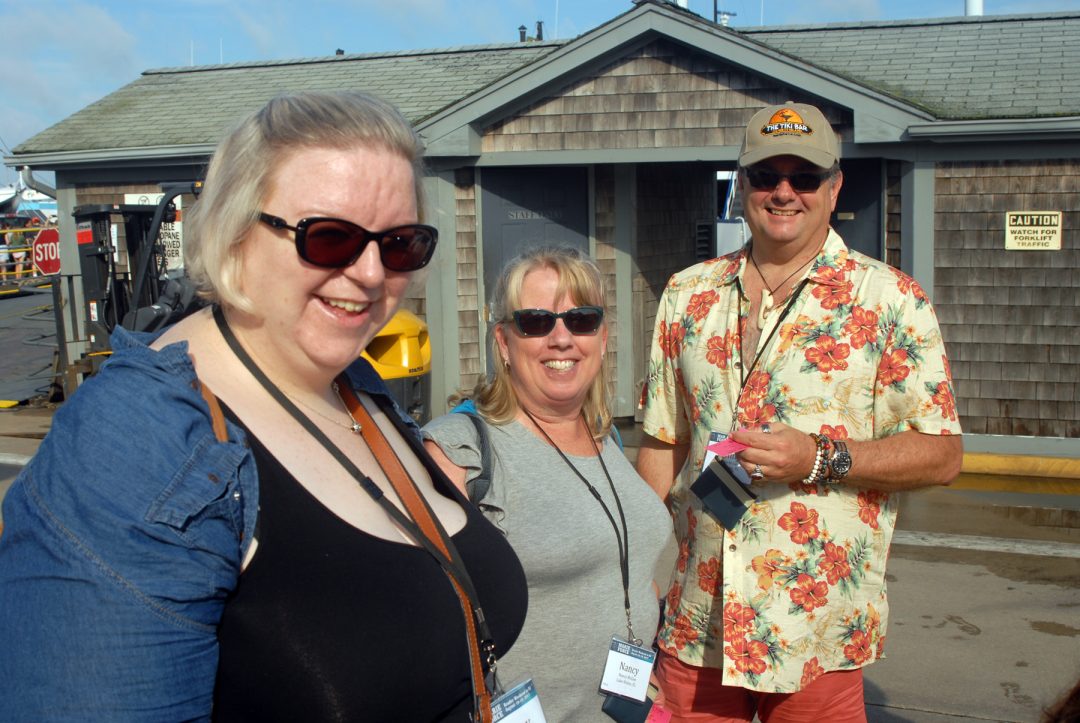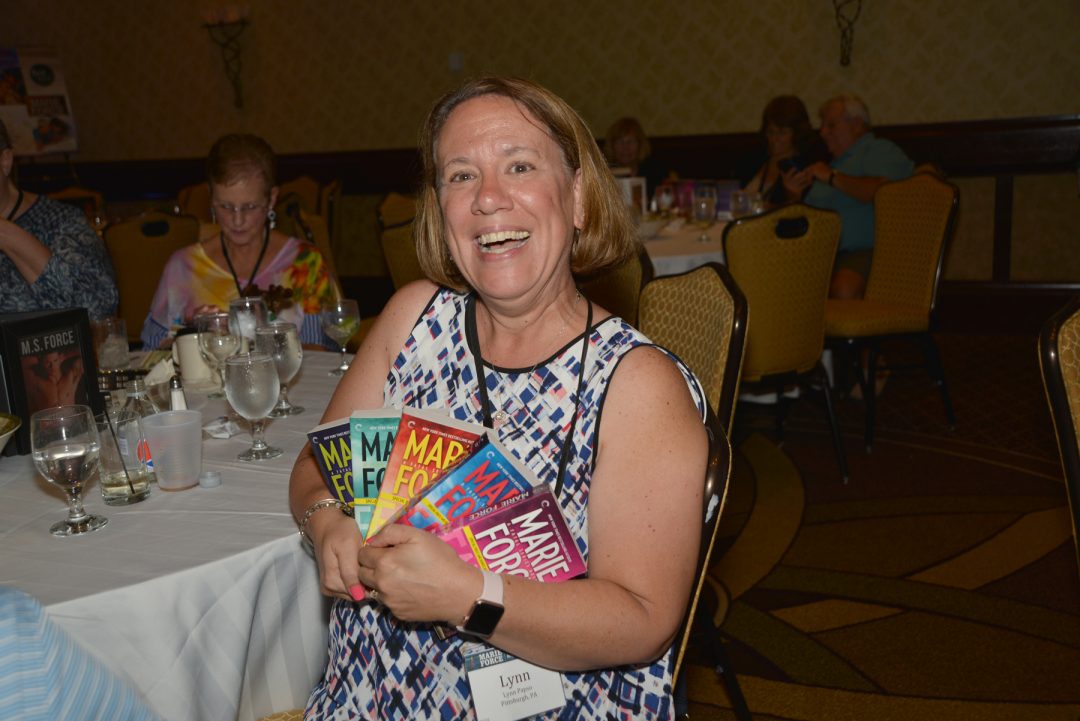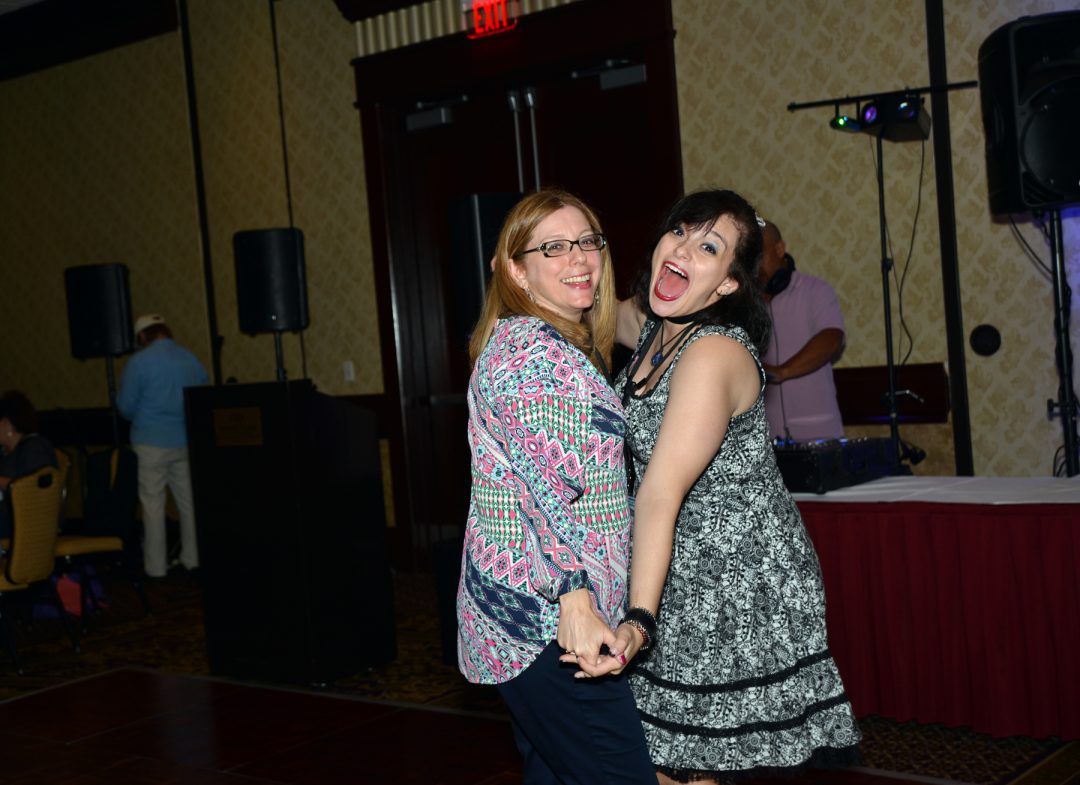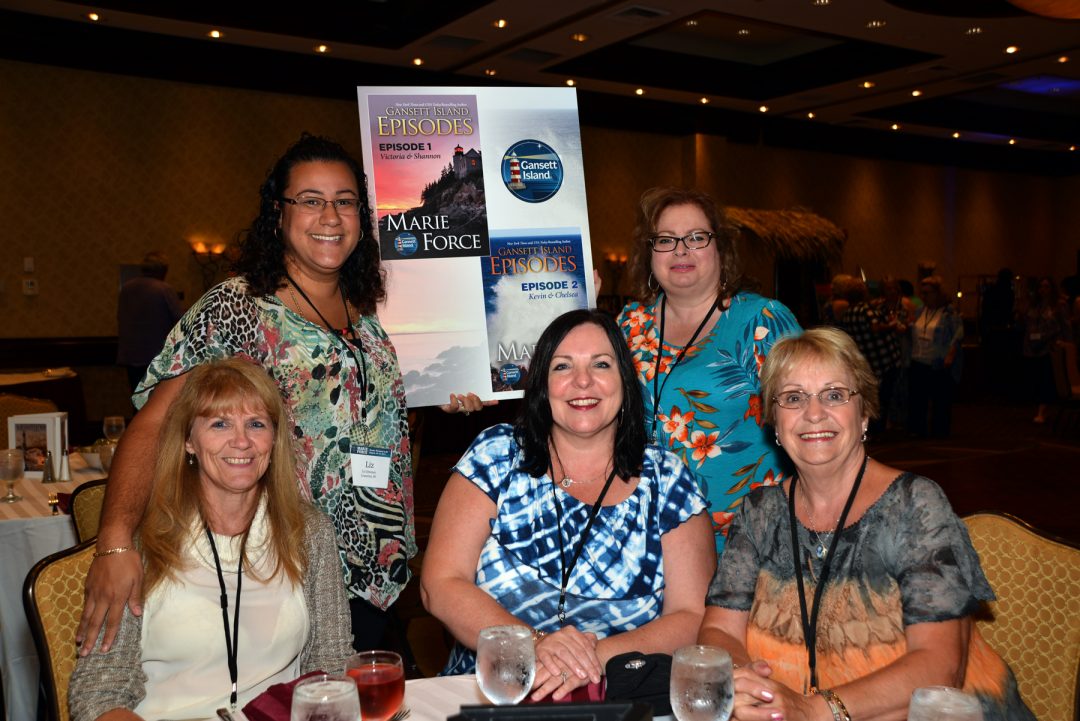 DISCLAIMER
As a participant in the Reader Weekend, you agree to and understand the following:
You knowingly and freely assume all risks, both known and unknown, even if arising from the negligence of others, and assume full responsibility for your participation and hereby release and hold harmless Marie Force, HTJB, Inc. and their officers, officials, agents and/or employees (the "Organizers") from any and all liabilities arising from the Reader Weekend.
The Organizers reserve the right to cancel the Reader Weekend and/or any of its components or events for any reason at any time.
If, due to inclement weather, mechanical difficulties, or other problems beyond the Organizers' control, the ferry service to Block Island is not operational or feasible on the scheduled day, the Organizers will not be responsible for refund of any portion of the registration fees or any related costs because of upfront expenses that will not be refunded to the Organizers. The Organizers will not be responsible for any personal costs or expenses incurred in relation to the Weekend including airline tickets, hotels, or other related expenses associated with the Weekend.