Take a step back in time to the early 20th Century with Marie's Gilded Series, historical romances set in 1902-1903. 
Book 1: Duchess by Deception: Audio Sample  |  Audible US  |  Amazon  |  Audible AU  |  Audible UK  |  iTunes
Welcome to Vermont and the Green Mountain and Butler Series, featuring the Abbott family, proprietors of the Green Mountain Country Store. This series was inspired by a story I saw on the NBC News about the real-life Vermont Country Store and the Orton family that owns it. I was fascinated by the story of a modern-day family running an old-fashioned country store in the mountains of Vermont. After a memorable weekend in Vermont in which I visited both of the stores locations—and managed to spend too much money at both stops—I was hooked on the idea. I went home and wrote the first three chapters of All You Need Is Love, which was released in February 2014. Since then, the Abbott/Stillman/Coleman clan has stolen the hearts of readers, and Fred the Moose has earned himself a cult following.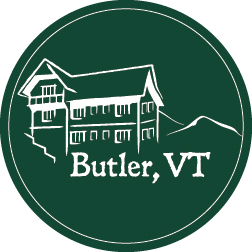 The indie-published Butler, Vermont Series is a continuation of the Green Mountain Series with all the things you loved best about that series—Fred the Moose, the boisterous Abbott family, the beautiful Vermont mountain landscape and the sexy romances that set your heart to racing. Catch up with the series by reading the Green Mountain Series and then come along on the next phase of the story with the all new Butler, Vermont Series!
The Green Mountain Series
Book 1: All You Need Is Love: Listen to a sample  |  Amazon  |  Audible US  |   iTunes
Book 2: I Want to Hold Your Hand: Listen to a sample  |  Amazon  |  Audible US  |   iTunes
Book 3: I Saw Her Standing There: Listen to a sample  |  Amazon  |  Audible US  |   iTunes
Book 4: And I Love Her: Listen to a sample  |  Amazon  |  Audible US  |  iTunes
Wedding Novella: You'll Be Mine: Listen to a sample  |  Amazon  |  Audible US  |  Audible UK  |  Audible AU  
Book 5: It's Only Love: Listen to a sample  |  Amazon  |  Audible US  |  iTunes
Book 6: Ain't She Sweet: Amazon  |  Audible US  |   iTunes | Google
The Butler, Vermont Series
Book 1: Every Little Thing: Listen to a sample  |  Amazon  |  Audible US  |  Audible UK  |  Audible AU  
Book 2: Can't Buy Me Love: Listen to a sample | Amazon  | Audible US | Audible UK | Audible AU 
Book 3: Here Comes the Sun: Listen to a sample  |  Amazon  |  Audible US  |  Audible UK  |  Audible AU  |  iTunes