Welcome to Gansett Island!
About the Books
Set on a fictional version of Marie's beloved Block Island, RI, the Gansett Island is Marie's marquee series with more than 4 million copies of the books sold since Maid for Love debuted in 2011. Readers come back book after book to catch up with their favorite characters while enjoying a new romance in every book. Get ready to share in the life of the McCarthy family as well as their many island friends in this much-loved sexy romance series. GANSETT ISLAND is a registered trademark with the United States Patent & Trademark Office.
Books in Order
While the Gansett Island Series books can stand alone, with a complete story in each book, you will enjoy them more if you read them in order. Stories unfold chronologically, and couples show up again in later books, keeping you up-to-date with your favorite characters.
Click on the link for each book to access ebook, print and audio purchase links as well as excerpts and other information about the books.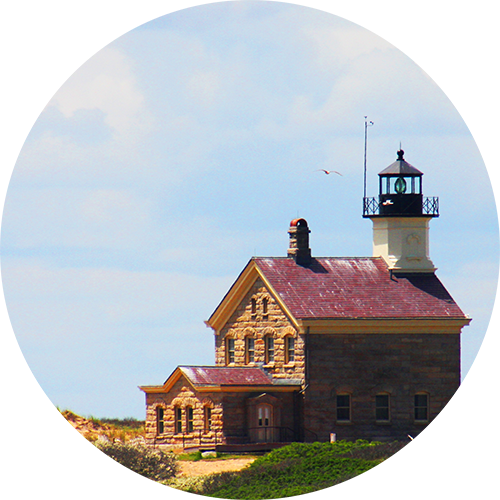 Visit Block Island
New York Times bestselling author and Rhode Island native Marie Force shares her love of her home state of Rhode Island—specifically Block Island—in the Gansett Island Series. Marie grew up in Middletown, RI, where family boat trips to Block Island were high points of summer vacations. The Gansett Island is based on the scenery and some favorite spots on the island, including a marina and inn. Many Series readers say the settings Marie writes about are so real they want to move to the Rhode Island locations that inspired them.
New Shoreham, the only town on Block Island, is the smallest town in the smallest state, covering some 10 square miles to the south of 'mainland' RI. For such a tiny spot, it packs a lot of treasures, including beaches, stone walls, bluffs, bike trails, hills, ponds and plenty of open space that provide opportunities for many outdoor recreational opportunities. There's also a wide array of restaurants, shops, inns and other quaint businesses to keep visitors well-fed and busy.
How To Get to Block Island 
Visitors can get to Block Island via private boat, ferry or airplane.
Private boats may dock at one of the island's marinas or anchor in Old Harbor or New Harbor.
Ferries depart from Point Judith and Newport, RI; Fall River, MA; New London, CT; and Montauk, NY. In good weather, the ferry can be a smooth ride but be mindful of high seas and/or strong winds that can make the trip over to the Island a little challenging. Come prepared with seasickness remedies.
New England Airlines, located in Westerly, RI, offers daily flights to Block Island year round. Flying time is 12 minutes! In addition, Cape Air flies between Providence and Block Island during the peak tourism season in summer.
For more information, please click here.
Where to Stay on Block Island
Inns, Bed and Breakfasts, small and larger hotels (Block Island doesn't have any large chain hotels), and house rentals—whatever your vacation style or budget, Block Island has the perfect accommodation. If you want to be near the ferry landing, try The National or Ballards Inn. Cozier inns can offer a more intimate setting, while house rentals may be the perfect fit for families traveling together.
For more information and to look at the variety of places to call home while you're in Block Island, please click here.
Best Time of Year to Visit
While activities such as running events, fishing tournaments, art fairs and Christmas shopping strolls are planned from May through November, Block Island's busiest season is between Memorial Day and Labor Day. For those seeking a bit more quietude, the off months may be just the remedy for a little relaxation while still enjoying great weather.
Now, about that weather. As with many locations in New England, temperatures can vary from one minute to the next. Come prepared for temperatures in peak season from the mid 60s to upper 80s or even hotter and know that the temperature can drop at any moment. If you forget your Gansett Island sweatshirt, you can always pick something up in one of the shops on Block Island.

Things to do on Block Island
Marie has been coming to Block Island for family vacations all her life and holds this island very close to her heart. After all, Block Island is the inspiration for Gansett Island! Now that you're finally here, take some time to enjoy the island's beaches, shopping, hiking, lighthouses and so much more. As you wander, you're sure to see a few things that look familiar if you've read the Gansett Island Series.
Check out this list of things to do or download a copy to take with you.
Rent a moped or a bicycle, just off the ferry in Old Harbor, but PLEASE be careful if you do. The roads are winding and the traffic can be heavy. You really don't want to get hurt here as Dr. David isn't working this weekend.
If you want a private tour of the island provided by a local, you can grab a cab right off the ferry landing, just like Ned's!
Hike Rodman's Hollow, a beautiful scenic hike in a glacier made hollow. There are two trail options for this moderately difficult hike that includes a few hills. The best way to get there is by cab. Please make sure to apply bug spray and check for small ticks afterward. Lyme Disease-carrying deer ticks are VERY prevalent on Block Island, so please be mindful if you venture into high grass or hiking trails.
Visit the Southeast Lighthouse, quite a hike up the hill (not for the faint of heart.) Or an easy cab or moped ride.
Visit the Mohegan Bluffs, one of the most scenic parts of the Island with some great history. The Bluffs are just past the Southeast lighthouse.
Have a drink at Ballard's, the inspiration for The Wayfarer. Enjoy the beach, too!
Sit on the Adirondack chairs at the Spring House Inn and admire the view with a yummy cocktail!
On the road between Old Harbor and New Harbor, note the location of the grocery store, where Marie pictures Grace's pharmacy to be located on Gansett.
Visit Payne's Dock in New Harbor, the inspiration for the McCarthy's Marina, accessible by bike or cab near the Salt Pond. Walk out to the end of the main dock to get a feel for the atmosphere, and notice the wooden ramp off the main dock, where Marie has been racing crabs her whole life.
While you're there you must have a Mrs. Payne's donut!
Have a drink at Mahogany Shoals, on Payne's dock, one of the island's best-kept secrets, and the inspiration for Big Mac's Tiki Bar!
Right outside the gate for Payne's, check out the Narragansett Inn, inspiration for McCarthy's Gansett Island Inn.
Also, head over to the Block Island Boat Basin to visit the legendary Oar Bar, which Marie has mentioned in recent Gansett books. Thousands of painted oars in one place. You won't want to miss it!
The easiest bike or moped ride is up Corn Neck Road to visit the North Light where Settlers first landed on BI.
Go shopping along Water Street!
Enjoy pizza, pastry and ice cream at Aldo's.
Stop for a coffee or iced tea at Juice 'N Java.
One of our favorite stores is Lazy Fish, right downtown, with some wonderful eclectic finds.
Check out painted rock! It's probably twice its original size, tourists and locals alike paint it at least once a week.
Get Zen and walk the Labyrinth on Corn Neck Road.
Visit the Abram's Animal Farm. You'll be amazed at all the exotic animals! Just a short walk to the left of the ferry landing past the Hotel Manisses.
Stroll Crescent Beach, just a quick walk from the ferry landing.
The rocking chairs on the porch at The National are a great spot to people watch and it's right across the way from The Surf Hotel, inspiration for The Lawry's Sand and Surf! The recently renovated Surf Hotel is also a great place to grab a drink and watch the world go by.
Purchase Gansett Island Merchandise
Nothing in the world can take the place of persistence. Talent will not; nothing is more common than unsuccessful men with talent. Genius will not; unrewarded genius is almost a proverb. Education will not; the world is full of educated derelicts. Persistence and determination alone are omnipotent. 
~ Calvin Coolidge
© Marie Force/HTJB, Inc. Privacy Policy. 
Marie Force, Gansett Island, Quantum Series and Fatal Series are registered trademarks with the United States Patent & Trademark Office.