Welcome to the Author Services offered by New York Times bestselling author Marie Force and her team. Within these pages, you will find everything you need to get your indie career off to a great start, including workshops, formatting, consultation and even publishing opportunities through Jack's House Publishing, founded by Marie in 2016. Let us help you make your entrance into indie publishing as smooth and painless as possible!
Marie on taking the plunge: "If not now, when?"
---
New Workshops Scheduled in 2018! More to come!
The Business of Writing, May 14-19: Writing the books is just the first step in your author journey. You're also running a 24-7-365 international business that's always open. This workshop covers business topics such as tax planning, when to incorporate, how to manage your business finances and other topics that will help you make the transition from author to author AND businessperson. Marie Force and Lisa Cafferty, CPA, Chief Financial Officer of HTJB, Inc., will serve as instructors for this workshop.
Format: Facebook Group. Level: Beginner to Intermediate. Registration fee: $49
---
Looking for on demand learning? Check out these workshops where content has been loaded and you can read through the posts at your own pace, post questions and interact with Marie and other course participants. Click links below for more information and to register.
---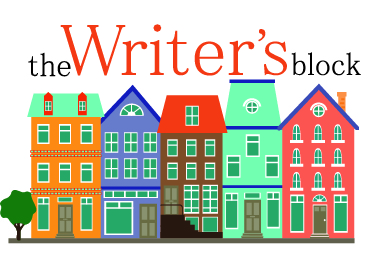 Check out Marie on The Writers Block podcast where she discusses her author journey. 
Join the Indie Author Support Network
Over the last decade, indie authors have revolutionized the publishing industry. We have changed the conversation. We have transformed the reader experience. And now we are coming together to raise our collective voices, to take our seat at the table. Click here for more information!
Subscribe to Marie's Author Services Newsletter
Bring Marie to speak to your group! Some of her in-person workshops include:
Upcoming Events for Authors
Events scheduled in 2018:
April 28: In-person visit to Valley of the Sun RWA Chapter in Glendale, AZ.
May 8: Kickin' it in Key West Author Event in Key West, FL. EVENT CANCELED—the event has been canceled due to Irma and rescheduled for 2020. More info coming closer to the 2020 event.
May 14-19: Business of Writing Virtual Workshop, registration open now. 
May 19: Online presentation to Space Coast RWA Chapter.
June 15-16: Join us for the Fifth Annual Reader Weekend in RI! Meet Marie and fellow readers at these events:

Welcome Dinner on Friday, June 15
Day-trip to Block Island, the real life Gansett Island, on Saturday, June 16 (weather permitting)
Dinner, Q&A and Book Signing with Marie on Saturday night, June 16

July 18-21: RWA Conference in Denver, CO.
Sept 15: Ask Me Anything virtual chat with Romantic Women's Fiction RWA Chapter.
Nov. 10: In-Person visit to San Francisco RWA Chapter.
Events scheduled in 2019:
Events scheduled in 2020:
Save the date for the Kickin' it in Key West Author Event in Key West, FL. More details coming closer to the event.
"Marie is so down-to-earth and reachable you'll almost forget she's this immensely successful author until... she shares with you her knowledge, insight, and experience. There are no gimmicks or quick fix in her suggestions. She helped me look at my writing career not just as the endless sum of short-term goals but as a long-haul flight." —Marion Croslydon, Contemporary Romance Author, on the Writing Multiple Series Workshop
"Marie Force this has been an amazing workshop and I've begun to implement your thought provoking ideas I know I'll refer back to this thread often. Thank you for sharing your wisdom as it would have taken years for me to learn what I've gleaned from the past week." —Author Lucinda Race on the Marketing & Publicity Workshop
"Thank you Marie for your willingness to help other authors, such as myself, succeed. I appreciate everything and will be taking more of your classes in the future." —Author Sarah Alabaster
"This has been an amazing workshop. I am so grateful that you take time to share your experience with other authors. Ever since I decided to go the self-publishing route I have been trying to learn as much as I can about the process to build my business plan. I have been building my resources and you are the gold standard of resources for me. Thank you so much for this workshop and all your efforts to help other authors." —Author Elizabeth Spaur on the Write Your Way to Readers Who Stick
"Marie Force's Marketing & Publicity workshop is wicked smart, full of instantly usable information, a carefully thought out road map to success. Highly recommended." —Lisa Marie Rice
Blog posts from Marie about her journey as an author.
Marie on being an author: "Back before anything good ever happened in my career, the only thing I knew for sure was that if I gave up, it would never happen. So I never gave up."