Wave a Wand & it's Done!
Devoted to assisting authors in creating e-book and print-on-demand files ready for sale on all the major retailers. Contact us at formatting@marieforce.com get your e-book started today.
Our Formatting Services Include
E-book customization to boost your backlist
Print-on-demand formatting
Copy editing and proofreading
New York Times bestselling author Marie Force was one of the first romance authors to successfully embrace self-publishing. After self-publishing more than 30 books on her own, Marie has figured out the how-to behind publishing direct to Kindle, Nook, Apple, Kobo, Google, Amazon and Ingram with several of her self-published titles hitting the bestseller lists at the retailers as well as the New York Times, USA Today and the Wall Street Journal. Let Marie's team guide you through the complicated maze and help you realize your dream of publication!
Look for links to our services and work orders at the top of this page.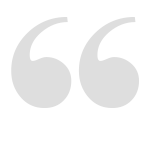 Knowing that the Formatting Fairies are there for me gives me confidence and peace of mind about independently publishing and having ebooks and CreateSpace books that are professionally copy edited and formatted," she says. "I write the best romance novel I can create, and then Julie and her crew put that into the high-quality package a reader deserves when spending hard-earned money for an ebook or a paperback.
– Veronica Scott