Don't have a Mac? Not sure how to navigate iTunes Producer to upload your book or iTunes Connect to edit metadata? The Fairies can help! Submit this work order and we'll be in touch with more details. 
For your security, we only upload to Apple Books as they allow you to set up technical access to your account with out being able to view your personal information such as sales, tax and banking information. If you need assistant with uploading to other retailers, contact us about our Uploading to Retailers Manual and consulting options.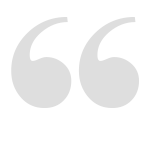 Knowing that the Formatting Fairies are there for me gives me confidence and peace of mind about independently publishing and having ebooks and print-on-demand books that are professionally copy edited and formatted," she says. "I write the best romance novel I can create, and then Julie and her crew put that into the high-quality package a reader deserves when spending hard-earned money for an ebook or a paperback.
– Veronica Scott