Marie Force, New York Times Bestselling Author, Owner and Founder of the E-book Formatting Fairies
Marie started the business in 2012 in response to authors who came to her for formatting help. As one of the first successful self-published authors, Marie learned how to format e-book files print-on-demand files. She's trained the Fairies on the ins and outs of formatting and how to successfully navigate uploading to the retailers. Although she's no longer involved in the day-to-day operation of the Fairies, Marie still checks in to share knowledge and sprinkle a little fairy dust.
Julie Cupp, Chief Formatting Fairy
Julie is Marie's full-time assistant and has been running the Formatting Fairies since January 2013. She is the main point of contact for all Fairies clients and coordinates projects and deadlines with the formatters, editors and designers. She's your go-to person if you have questions about services and scheduling.
Who's Formatting Your Books?
We have a team of formatters that can handle tasks from generic epub and mobi files to a complex multi-title boxed set. They are experienced formatting in Vellum. 
Who's Editing Your Books?
We have a group of freelance editors with years of experience here to provide you with the feedback you need to bring your best book possible to your readers.  We can offer a sample edit and credentials from our editors. Just ask!
Do You a Need Cover Design Referral?
Ashley is our "Designing Woman." She graduated from East Carolina University and majored in graphic design so she is well suited to design your ebook and print covers.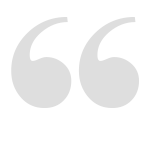 Knowing that the Formatting Fairies are there for me gives me confidence and peace of mind about independently publishing and having ebooks and CreateSpace books that are professionally copy edited and formatted," she says. "I write the best romance novel I can create, and then Julie and her crew put that into the high-quality package a reader deserves when spending hard-earned money for an ebook or a paperback.
– Veronica Scott