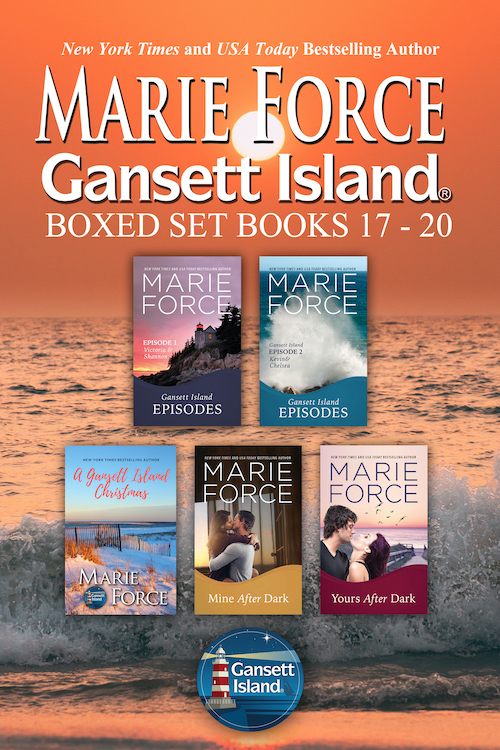 Gansett Island Boxed Set Books 17-20
By Marie Force
Take a long vacation on Gansett Island…uninterrupted!
With more than 4 million ebooks sold since Maid for Love debuted in 2011, the New York Times bestselling Gansett Island Series has become one of the most beloved romance series available today. Check out these releases in this special offering:
Book 17: Episode 1: Victoria & Shannon, She wanted something more, but it may be more than she bargained for.
Book 18: Episode 2: Kevin & Chelsea, Their age difference doesn't matter…until one of them wants to put down roots.
A Gansett Island Christmas, Can Ned pull off a Christmas miracle?
Book 19: Mine After Dark, Riley McCarthy and Nikki Stokes find love on Gansett Island!
Book 20: Yours After Dark, Finn McCarthy and Chloe Dennis find love on Gansett Island!
Nothing in the world can take the place of persistence. Talent will not; nothing is more common than unsuccessful men with talent. Genius will not; unrewarded genius is almost a proverb. Education will not; the world is full of educated derelicts. Persistence and determination alone are omnipotent. 
~ Calvin Coolidge
© Marie Force/HTJB, Inc. Privacy Policy. 
Marie Force, Gansett Island, A Green Mountain Romance, Quantum Series and Fatal Series are registered trademarks with the United States Patent & Trademark Office.