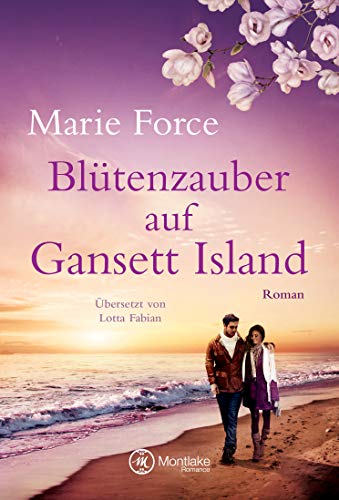 Verliebt auf Gansett Island
(Die McCarthys 10)
Riley & Nikki
Der neue prickelnde Roman aus der beliebten Gansett-Island-Reihe von #1 BILD-Bestsellerautorin Marie Force.
Seit Riley McCarthy das Dach des alten Ferienhauses repariert hat, kann er Nikki Stokes, die Enkelin der Besitzerin, nicht mehr vergessen. Nikki war nur kurz auf der Insel, bevor sie wieder in ihr turbulentes Leben als Managerin ihrer berühmten Schwester zurückgekehrt ist. Als Riley erfährt, dass Nikki sich nach einem weiteren Skandal wieder auf der Insel aufhält, ist er entschlossen, die Chance zu nutzen, die bezaubernde junge Frau besser kennenzulernen.
Nikki hat genug von den Eskapaden ihrer Schwester, einem Reality-TV-Star, und sucht Zuflucht im Haus ihrer Großmutter auf Gansett Island, das ihr aus glücklichen Sommern in der Kindheit vertraut ist. Insgeheim hofft sie, den attraktiven Handwerker wiederzutreffen, der im vorigen Herbst das undichte Dach repariert hat. Nikki ist nach einer schlimmen Erfahrung eigentlich vorsichtig, was Männer betrifft, doch Riley McCarthy weckt Gefühle in ihr, zu denen sie sich gar nicht mehr fähig gehalten hatte …
Nothing in the world can take the place of persistence. Talent will not; nothing is more common than unsuccessful men with talent. Genius will not; unrewarded genius is almost a proverb. Education will not; the world is full of educated derelicts. Persistence and determination alone are omnipotent. 
~ Calvin Coolidge
© Marie Force/HTJB, Inc. Privacy Policy. 
Marie Force, Gansett Island, Quantum Series and Fatal Series are registered trademarks with the United States Patent & Trademark Office.