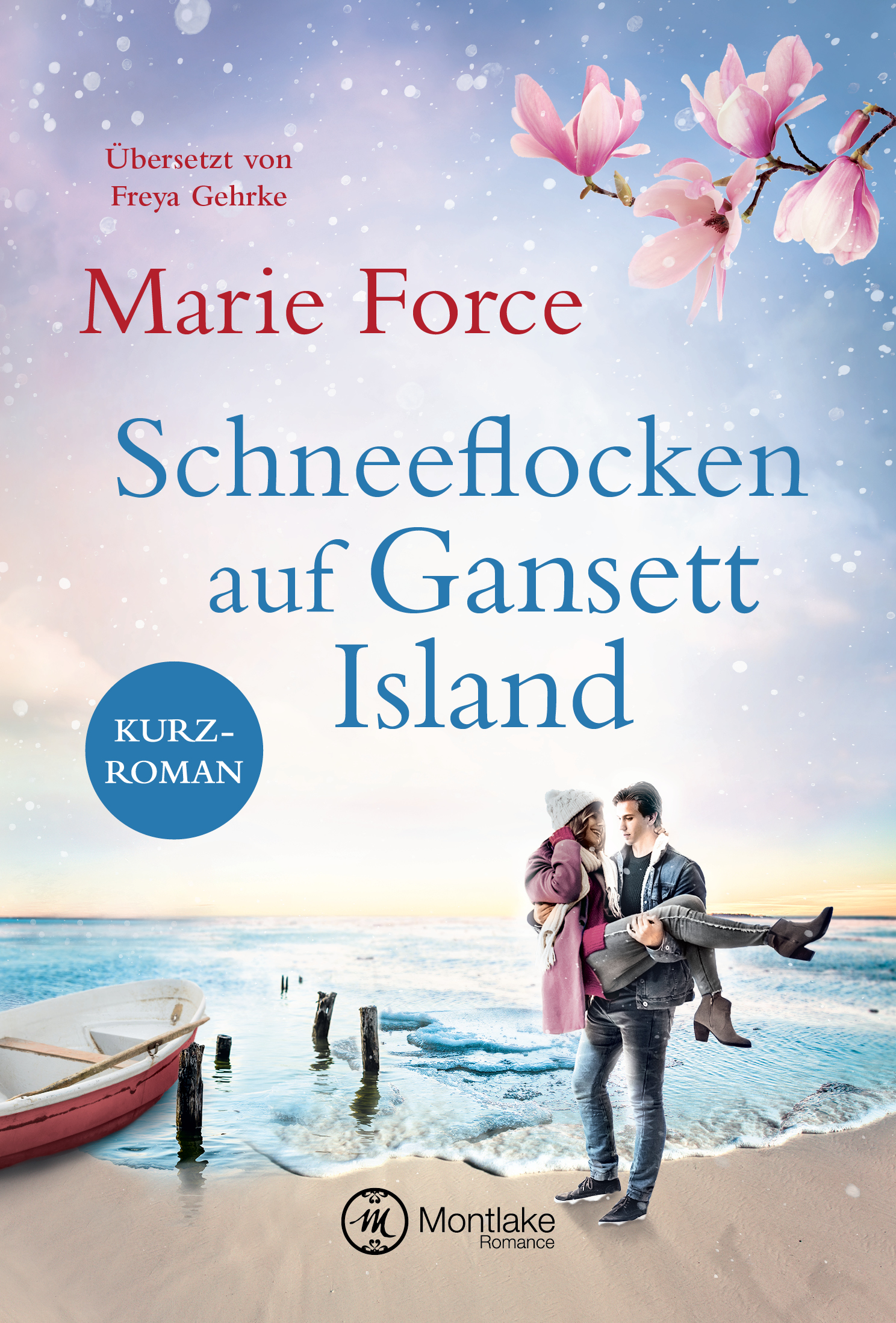 Schneeflocken

 auf Gansett Island
(Die McCarthys)
Weihnachten mit Hindernissen: ein bezaubernder Roman aus der beliebten Gansett-Island-Reihe.
Weiße Weihnachten auf Gansett Island: Wie immer wird das große Familienfest der McCarthys von allen liebevoll vorbereitet und sehnlichst erwartet. Doch dann macht am Weihnachtstag ein heftiger Blizzard die Straßen unpassierbar. Den McCarthys scheint nichts anderes übrigzubleiben, als mit ihren Liebsten vor dem Kamin zu kuscheln und das Ende des Schneesturms abzuwarten.
Doch dann hat Macs bester Freund Ned Saunders eine ungewöhnliche Idee, um das Fest der Liebe doch noch zu retten …
Marie Force/HTJB, Inc. is a participant in the Amazon Services LLC Associates Program, an affiliate advertising program designed to provide a means for sites to earn advertising fees by advertising and linking to amazon.com.
Nothing in the world can take the place of persistence. Talent will not; nothing is more common than unsuccessful men with talent. Genius will not; unrewarded genius is almost a proverb. Education will not; the world is full of educated derelicts. Persistence and determination alone are omnipotent. 
~ Calvin Coolidge
© Marie Force/HTJB, Inc. Privacy Policy. 
Marie Force, Gansett Island, A First Family Novel, A Wild Widows Novel, A Miami Nights Novel, A Green Mountain Romance, Quantum Series, Fatal Series  and Butler, VT are registered trademarks with the United States Patent & Trademark Office.