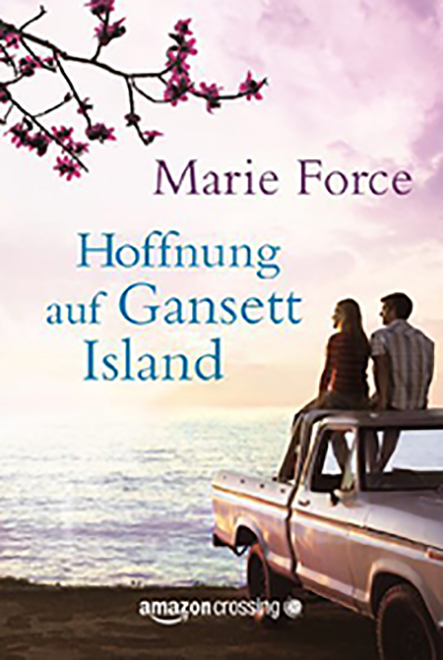 Hoffnung auf Gansett Island
(Die McCarthys 3)
Sydney & Luke
Vier wunderbare Jahre lang war der junge Luke Harris in Sydney Donovan verliebt, die als Teenager immer den Sommer auf Gansett Island verbrachte. Dann ging Sydney aufs College und kam nie zurück. Sie heiratete einen anderen und bekam zwei Kinder, während Luke auf der Insel blieb, bei McCarthy's am Jachthafen arbeitete und sich fragte, was zwischen ihm und der einzigen Frau, die er je geliebt hatte, schief gelaufen war.
Fünfzehn Monate nach dem tragischen Verlust ihres Mannes und ihrer Kinder kehrt Sydney zurück nach Gansett, um herauszufinden, wie es weitergehen soll, und das könnten sehr wohl die Gefühle für einen Mann aus ihrer Vergangenheit sein, den sie nie vergessen konnte. Aber ist sie bereit, der Liebe eine zweite Chance zu geben?
Übersetzt von Elisabeth Ellen Schmidt
Marie Force/HTJB, Inc. is a participant in the Amazon Services LLC Associates Program, an affiliate advertising program designed to provide a means for sites to earn advertising fees by advertising and linking to amazon.com.
Nothing in the world can take the place of persistence. Talent will not; nothing is more common than unsuccessful men with talent. Genius will not; unrewarded genius is almost a proverb. Education will not; the world is full of educated derelicts. Persistence and determination alone are omnipotent. 
~ Calvin Coolidge
© Marie Force/HTJB, Inc. Privacy Policy. 
Marie Force, Gansett Island, A First Family Novel, A Wild Widows Novel, A Miami Nights Novel, A Green Mountain Romance, Quantum Series, Fatal Series  and Butler, VT are registered trademarks with the United States Patent & Trademark Office.