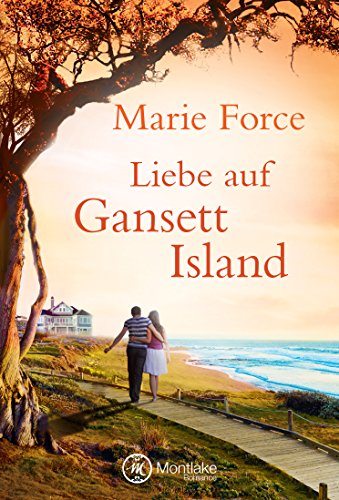 Liebe auf Gansett Island
(Die McCarthys 1)
Mac & Maddie
Maddie Chester ist fest entschlossen, ihren Heimatort Gansett Island, mit dem sie nur schlechte Erinnerungen und hässliche Gerüchte verbindet, zu verlassen. Aber dann wird sie auf dem Weg zur Arbeit beim McCarthy's Resort Hotel, wo sie einen Job als Zimmermädchen hat, von dem in Gansett allseits beliebten Mac McCarthy angefahren. Er ist wieder in der Stadt, um seinem Vater beim Verkauf des Familienhotels zur Seite zu stehen, und hatte eigentlich nicht vor, lange zu bleiben. Da Maddie bei dem Unfall am Bein verletzt wird, zieht er bei ihr ein, um sich um sie zu kümmern und ihr bei der Versorgung ihres kleinen Sohns zu helfen. Er merkt sehr schnell, dass seine Pläne, nur kurz auf der Insel zu bleiben, ernsthaft in Gefahr geraten und er vielleicht doch für die Liebe geschaffen ist.
Übersetzt von Sabrina Železný.
Marie Force/HTJB, Inc. is a participant in the Amazon Services LLC Associates Program, an affiliate advertising program designed to provide a means for sites to earn advertising fees by advertising and linking to amazon.com.
Nothing in the world can take the place of persistence. Talent will not; nothing is more common than unsuccessful men with talent. Genius will not; unrewarded genius is almost a proverb. Education will not; the world is full of educated derelicts. Persistence and determination alone are omnipotent. 
~ Calvin Coolidge
© Marie Force/HTJB, Inc. Privacy Policy. 
Marie Force, Gansett Island, A First Family Novel, A Wild Widows Novel, A Miami Nights Novel, A Green Mountain Romance, Quantum Series, Fatal Series  and Butler, VT are registered trademarks with the United States Patent & Trademark Office.