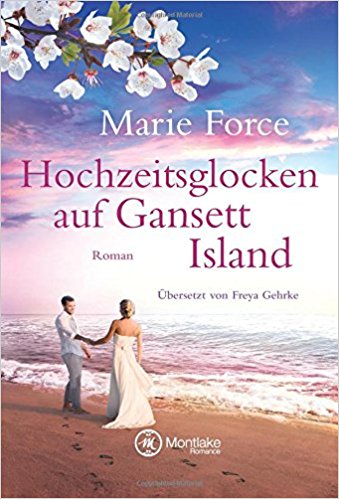 Hochzeitsglocken auf Gansett Island
(Die McCarthys 11)
Owen & Laura
Ein weiterer wunderbarer Roman aus der beliebten Gansett-Island-Reihe der Bestsellerautorin Marie Force.
Ganz Gansett Island befindet sich im Hochzeitsfieber. Nach Seamus' und Carolinas Trauung wollen auch alle anderen Paare nicht mehr zurückstehen, und allmählich werden die Termine knapp.
Owen Lawry plagen derweil ganz andere Sorgen. Es sind nur noch wenige Tage, bis er bei der Gerichtsverhandlung gegen seinen brutalen Vater aussagen muss. Am liebsten möchte er allein alles so schnell wie möglich hinter sich bringen, um nur noch sein neues Leben mit Laura zu genießen. Doch Laura will ihrem Verlobten auf jeden Fall beistehen. Aber was wird geschehen, falls Owens Vater wider Erwarten freigesprochen wird?
Dieser Frage muss sich auch Owens Mutter Sarah stellen, die endlich den Mut aufgebracht hat, sich Charlie Grandchamp anzuvertrauen. Gelingt es ihm mit Geduld, Verständnis und Zärtlichkeit ihr lädiertes Herz zu erobern?
Nothing in the world can take the place of persistence. Talent will not; nothing is more common than unsuccessful men with talent. Genius will not; unrewarded genius is almost a proverb. Education will not; the world is full of educated derelicts. Persistence and determination alone are omnipotent. 
~ Calvin Coolidge
© Marie Force/HTJB, Inc. Privacy Policy. 
Marie Force, Gansett Island, A Green Mountain Romance, Quantum Series and Fatal Series are registered trademarks with the United States Patent & Trademark Office.