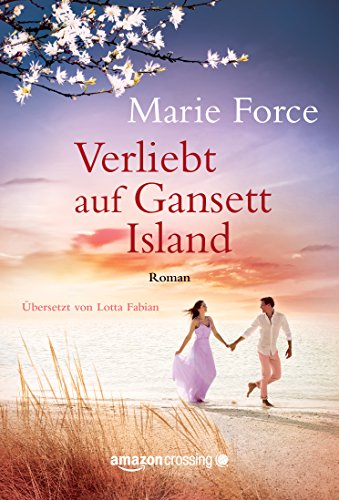 Verliebt auf Gansett Island
(Die McCarthys 10)
Jenny & Alex
Ein weiterer wunderbarer Roman aus der beliebten Gansett-Island-Reihe der Erfolgsautorin Marie Force.  
Eigentlich ist Jenny Wilks mit ihrem Job als Leuchtturmwärterin auf Gansett Island und ihren neuen Freundinnen, die sie auf der Insel gefunden hat, rundum glücklich. Nach dem tragischen Verlust ihres Verlobten vor zwölf Jahren versuchen ihre Freundinnen jetzt, sie mit den attraktiven Junggesellen der Insel zu verkuppeln. Doch dann trifft Jenny den sexy Inhaber des Gärtnereibetriebs von Gansett Island, Alex Martinez.
Alex hat seinen Job in Washington aufgegeben, um seinem Bruder bei der Versorgung ihrer erkrankten Mutter und bei der Leitung des Familienunternehmens zu helfen. Eigentlich hat er im Moment zu viel um die Ohren, um etwas mit einer Frau anzufangen.
Jenny und Alex sind machtlos gegen die Leidenschaft, die zwischen ihnen aufflammt. Aber sind sie auch bereit für die Liebe?
Inklusive des Kurzromans »Zweite Chance auf Gansett Island«, der die bezaubernde Geschichte von Milliardär Jared James und seiner Lizzie erzählt!
Marie Force/HTJB, Inc. is a participant in the Amazon Services LLC Associates Program, an affiliate advertising program designed to provide a means for sites to earn advertising fees by advertising and linking to amazon.com.
Nothing in the world can take the place of persistence. Talent will not; nothing is more common than unsuccessful men with talent. Genius will not; unrewarded genius is almost a proverb. Education will not; the world is full of educated derelicts. Persistence and determination alone are omnipotent. 
~ Calvin Coolidge
© Marie Force/HTJB, Inc. Privacy Policy. 
Marie Force, Gansett Island, A First Family Novel, A Wild Widows Novel, A Miami Nights Novel, A Green Mountain Romance, Quantum Series, Fatal Series  and Butler, VT are registered trademarks with the United States Patent & Trademark Office.