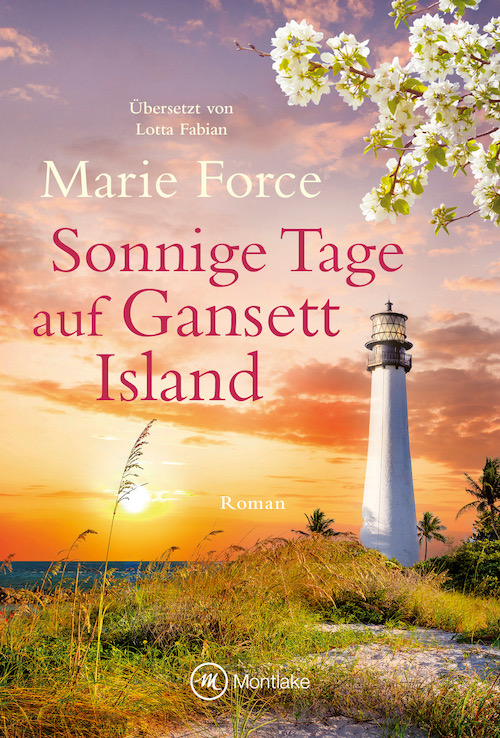 Sonnige Tage auf Gansett Island
(Die McCarthy's 23)
Ein turbulentes Wiedersehen mit allen Charakteren der beliebten Gansett-Island-Reihe aus der Feder von #1-BILD-Bestsellerautorin Marie Force.
Es ist Sommer, alle sind auf Gansett Island, und ausgerechnet in der größten Hitze fällt der Strom aus. Damit ist nicht nur Charlies und Sarahs von langer Hand geplante Einweihungsparty in Gefahr, sondern auch die mit Spannung erwartete Inselpremiere von Grants Film und die Hochzeitsfeierlichkeiten von Mallory und Quinn. Doch so leicht geben sich die McCarthys und ihre Freunde nicht geschlagen. Das gilt auch für Dara und Oliver Watkins, die nach einem tragischen Verlust nach Gansett gekommen sind, um im Leuchtturm einen Neuanfang zu wagen …
Marie Force/HTJB, Inc. is a participant in the Amazon Services LLC Associates Program, an affiliate advertising program designed to provide a means for sites to earn advertising fees by advertising and linking to amazon.com.
Nothing in the world can take the place of persistence. Talent will not; nothing is more common than unsuccessful men with talent. Genius will not; unrewarded genius is almost a proverb. Education will not; the world is full of educated derelicts. Persistence and determination alone are omnipotent. 
~ Calvin Coolidge
© Marie Force/HTJB, Inc. Privacy Policy. 
Marie Force, Gansett Island, A First Family Novel, A Wild Widows Novel, A Miami Nights Novel, A Green Mountain Romance, Quantum Series, Fatal Series  and Butler, VT are registered trademarks with the United States Patent & Trademark Office.