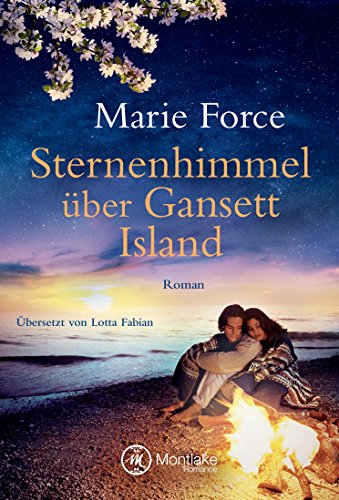 Sternenhimmel über Gansett Island
(Die McCarthys 13)
Paul & Hope
Es ist September auf Gansett Island, wo die Tage kühl und klar sind und die Nächte heiß und sexy!
Paul Martinez war in letzter Zeit ausschließlich mit dem Familienunternehmen und der Sorge um seine Mutter beschäftigt. Für eine Nacht mit einer Frau oder gar eine Beziehung blieb dabei keine Zeit. Jetzt steht die schöne Hope ihm zur Seite. Ihre Anwesenheit wirft allerdings ein ganz neues Problem für den attraktiven Paul auf: Die junge Frau ist drauf und dran ihm den Kopf zu verdrehen.
Hope und ihr Sohn Ethan brauchen diese zweite Chance auf Gansett Island, und sie ist fest entschlossen, sich in ihrem neuen Job zu bewähren. Ihren Chef zu küssen war jedoch nicht Teil des Plans. Je mehr Zeit sie mit Paul verbringt, desto mehr berührt es sie, wie liebevoll er sich um seine Mutter kümmert und wie viel Aufmerksamkeit er ihrem Sohn schenkt. Aber wird Paul sie und ihren Jungen noch in seinem Leben haben wollen, wenn er von ihrer schmachvollen Vergangenheit erfährt?
Marie Force/HTJB, Inc. is a participant in the Amazon Services LLC Associates Program, an affiliate advertising program designed to provide a means for sites to earn advertising fees by advertising and linking to amazon.com.
Nothing in the world can take the place of persistence. Talent will not; nothing is more common than unsuccessful men with talent. Genius will not; unrewarded genius is almost a proverb. Education will not; the world is full of educated derelicts. Persistence and determination alone are omnipotent. 
~ Calvin Coolidge
© Marie Force/HTJB, Inc. Privacy Policy. 
Marie Force, Gansett Island, A First Family Novel, A Wild Widows Novel, A Miami Nights Novel, A Green Mountain Romance, Quantum Series, Fatal Series  and Butler, VT are registered trademarks with the United States Patent & Trademark Office.