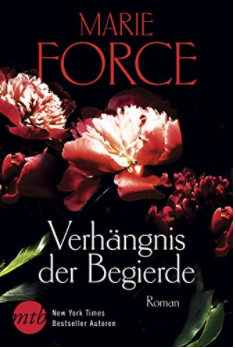 Verhängnis der Begierde
(Fatal-Serie 2)
Richtig feiern kann Samantha ihre Beförderung nicht. Denn schon wird sie zum nächsten Tatort gerufen: Ein Familienvater hat seine Frau erschossen und seine beiden Kinder brutal erschlagen. Was muss vorgefallen sein, um einen Mann zu solch einer Grausamkeit zu treiben? Noch schockierender ist für Samantha allerdings eine Entdeckung im Schlafzimmer des Täters, die sie selbst betrifft. Bevor sie den Hinweisen nachgehen kann, geschieht ein weiterer Mord in ihrem direkten Umfeld.
"Einfach außergewöhnlich!"
Romantic Times Book Reviews
Nothing in the world can take the place of persistence. Talent will not; nothing is more common than unsuccessful men with talent. Genius will not; unrewarded genius is almost a proverb. Education will not; the world is full of educated derelicts. Persistence and determination alone are omnipotent. 
~ Calvin Coolidge
© Marie Force/HTJB, Inc. Privacy Policy. 
Marie Force, Gansett Island, Quantum Series and Fatal Series are registered trademarks with the United States Patent & Trademark Office.