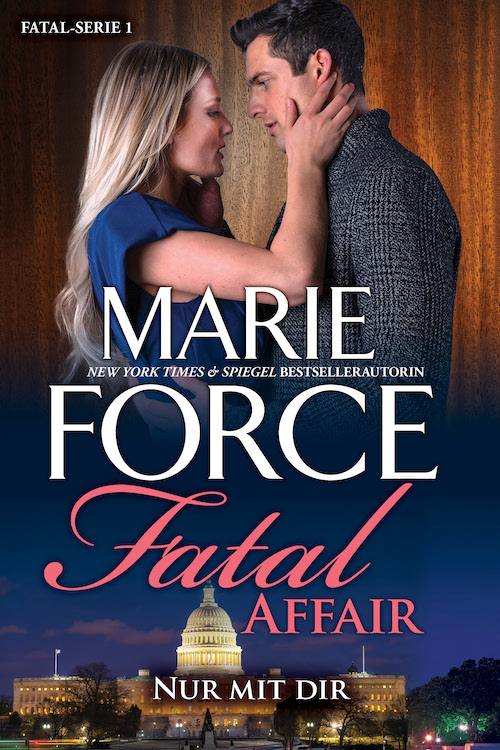 Fatal Affair – Nur mit dir
(Fatal-Serie 1)
An einen Politiker solltest du besser nicht dein Herz verlieren…
Detective Samantha Holland steht unter Druck: Ihr letzter Fall endete in einer Katastrophe, da kommt ihr ein neuer Mord gerade recht. Der bekannte Senator John O´Connor wurde brutal in seinem Bett ermordet. Sam ist überzeugt: Mit diesem brisanten Fall wird sie ihren guten Ruf wieder herstellen und ihre Karriere retten – so viel sei sicher. Doch sie hat die Rechnung ohne den besten Freund des Toten, Nick Cappuano, gemacht, ihr wichtigster Zeuge – und Liebhaber, mit dem sie vor Jahren eine sehr intensive Nacht verbracht hatte.
Und die sie bis heute nicht vergessen konnte. Sie hätte niemals gedacht, dass sich jede Faser ihres Körper lustvoll zusammen ziehen und ihr Herz butterweich werden würde, kaum, dass sie Nick gegenüber steht. Die Anziehung zwischen ihnen scheint ungebrochen, vielleicht sogar stärker als jemals zuvor…
Band 1 der Fatal Serie von New York Times-, USA Today- und Wall Street Journal-Bestsellerautorin Marie Force
Alle Bände sind in sich geschlossen und können in beliebiger Reihenfolge gelesen werden.
Zuvor veröffentlicht unter dem Titel "Mörderische Sühne" und "D.C. Affairs: Fatales Geheimnis".
Marie Force/HTJB, Inc. is a participant in the Amazon Services LLC Associates Program, an affiliate advertising program designed to provide a means for sites to earn advertising fees by advertising and linking to amazon.com.
Nothing in the world can take the place of persistence. Talent will not; nothing is more common than unsuccessful men with talent. Genius will not; unrewarded genius is almost a proverb. Education will not; the world is full of educated derelicts. Persistence and determination alone are omnipotent. 
~ Calvin Coolidge
© Marie Force/HTJB, Inc. Privacy Policy. 
Marie Force, Gansett Island, A First Family Novel, A Miami Nights Novel, A Green Mountain Romance, Quantum Series, Fatal Series  and Butler, VT are registered trademarks with the United States Patent & Trademark Office.