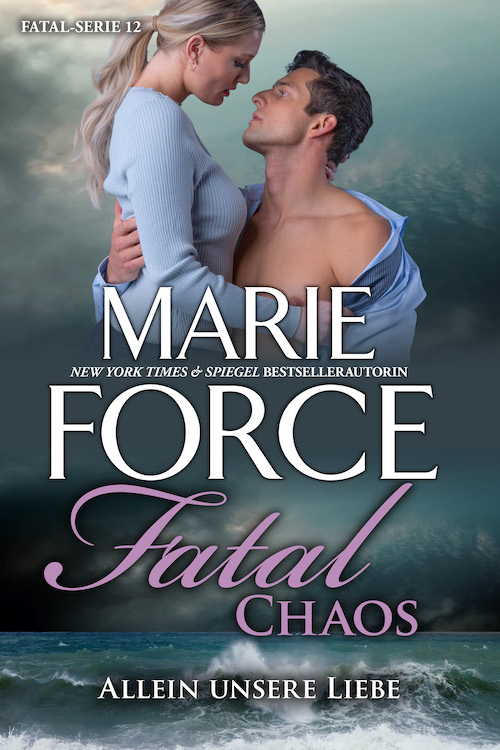 Fatal Chaos – Allein unsere Liebe
(Fatal Serie 12)
Nach einigen wunderschönen Tagen mit Freunden und Familie am Strand ist Lieutenant Sam Holland gerade zurück in Washington, als eine Serie tödlicher Schüsse aus einem fahrenden Auto die Stadt in Angst und Schrecken versetzt. Sam und ihr Team ermitteln rund um die Uhr und setzen alles daran, die skrupellosen Mörder zu stoppen. Unterdessen sieht sich Sams Ehemann Nick Cappuano als Vizepräsident der USA mit seiner bisher größten Herausforderung konfrontiert. Er muss eine Entscheidung treffen, die ihrer aller Leben dramatisch verändern und sogar das Aus für Sams Karriere bedeuten könnte. Ist Nicks und Sams Beziehung stark genug, um diesem wachsenden Druck standzuhalten?
Marie Force/HTJB, Inc. is a participant in the Amazon Services LLC Associates Program, an affiliate advertising program designed to provide a means for sites to earn advertising fees by advertising and linking to amazon.com.
Nothing in the world can take the place of persistence. Talent will not; nothing is more common than unsuccessful men with talent. Genius will not; unrewarded genius is almost a proverb. Education will not; the world is full of educated derelicts. Persistence and determination alone are omnipotent. 
~ Calvin Coolidge
© Marie Force/HTJB, Inc. Privacy Policy. 
Marie Force, Gansett Island, A First Family Novel, A Wild Widows Novel, A Miami Nights Novel, A Green Mountain Romance, Quantum Series, Fatal Series  and Butler, VT are registered trademarks with the United States Patent & Trademark Office.