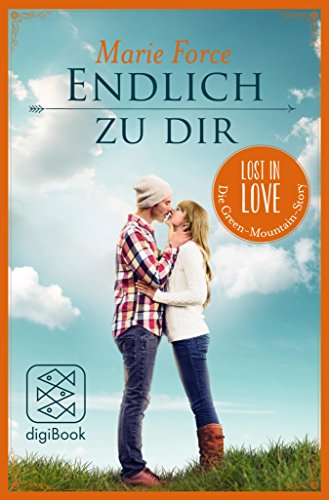 Endlich zu dir
(Lost in Love. Die Green-Mountain-Serie/ Story 1)
›Endlich zu dir‹ von Bestseller-Autorin Marie Force ist die erste Kurzgeschichte aus der ›Lost in Love – Die Green-Mountain-Serie‹. Eine romantische E-Novella, in der Leserinnen Cameron und Will aus Band 1, ›Alles, was du suchst‹, noch besser kennenlernen und auf ihrem gemeinsamen Weg in die Zukunft begleiten können!
Cameron ist seit einem Monat zurück in New York – aber nur, um Lebewohl zu sagen. Ihr Traum wird wahr: Sie wird zu Will und seiner großen, liebevollen Familie nach Vermont zu ziehen. Vorher möchte sie Will jedoch unbedingt die große Stadt und ihre liebsten Plätze zeigen. Vor allem aber wünscht sie sich, dass Will ihre liebsten Freunde und ihren Vater kennenlernt. Will erfüllt ihr diesen Wunsch und kommt nach New York, er will Cameron endlich wieder nahe sein – denn so leidenschaftlich hat er noch nie für eine Frau empfunden. Aber trotzdem ist er unsicher: Wird Cameron all ihre Lieben wirklich verlassen wollen, um mit ihm nach Vermont zu ziehen? Und auch Cameron macht sich Gedanken: Liebt Will sie wirklich so sehr, dass er sie nach solch kurzer Zeit einfach in sein Leben lässt?
Marie Force/HTJB, Inc. is a participant in the Amazon Services LLC Associates Program, an affiliate advertising program designed to provide a means for sites to earn advertising fees by advertising and linking to amazon.com.
Nothing in the world can take the place of persistence. Talent will not; nothing is more common than unsuccessful men with talent. Genius will not; unrewarded genius is almost a proverb. Education will not; the world is full of educated derelicts. Persistence and determination alone are omnipotent. 
~ Calvin Coolidge
© Marie Force/HTJB, Inc. Privacy Policy. 
Marie Force, Gansett Island, A First Family Novel, A Wild Widows Novel, A Miami Nights Novel, A Green Mountain Romance, Quantum Series, Fatal Series  and Butler, VT are registered trademarks with the United States Patent & Trademark Office.