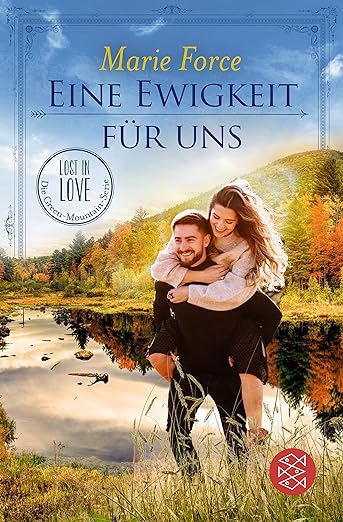 Eine Ewigkeit für uns
(Lost in Love. Die Green-Mountain-Serie 15)
Eine zweite Chance für die Liebe: Die Krönung der SPIEGEL-Bestsellerreihe
Max Abbott weiß, wie sehr ein gebrochenes Herz schmerzt. Erst hat ihn seine große Liebe Lexi verlassen, dann auch noch die Mutter seines kleinen Sohns. Deshalb konzentriert sich der alleinerziehende junge Vater ganz auf seine kleine Familie und hat den Frauen abgeschworen. Bis er bei seinem zehnjährigen Klassentreffen Lexi unerwartet wieder gegenübersteht. Sofort sind da wieder die alten Gefühle. Doch sein Leben ist jetzt ein anderes und Lexi hat dunkle Jahre hinter sich. Sie weiß nur zu gut, wie zerbrechlich das Glück sein kann. Können sie ihrer Liebe trotzdem eine zweite Chance geben?
Ein sehnsüchtiges Abenteuer für dein Herz: In der Kleinstadt Butler in Vermont findet jeder seine große Liebe.
Marie Force/HTJB, Inc. is a participant in the Amazon Services LLC Associates Program, an affiliate advertising program designed to provide a means for sites to earn advertising fees by advertising and linking to amazon.com.
Nothing in the world can take the place of persistence. Talent will not; nothing is more common than unsuccessful men with talent. Genius will not; unrewarded genius is almost a proverb. Education will not; the world is full of educated derelicts. Persistence and determination alone are omnipotent. 
~ Calvin Coolidge
© Marie Force/HTJB, Inc. Privacy Policy. 
Marie Force, Gansett Island, A First Family Novel, A Wild Widows Novel, A Miami Nights Novel, A Green Mountain Romance, Quantum Series, Fatal Series  and Butler, VT are registered trademarks with the United States Patent & Trademark Office.