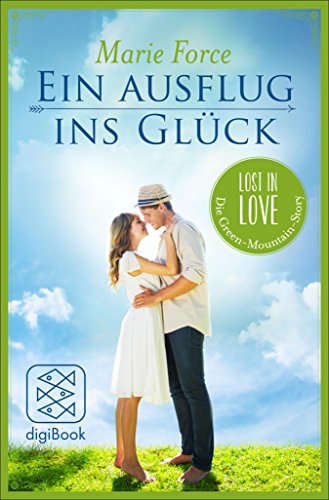 Ein Ausflug ins Gluck
(Lost in Love. Die Green-Mountain-Serie/ Story 3)
›Ein Ausflug ins Glück‹ von Bestseller-Autorin Marie Force ist die dritte Kurzgeschichte aus der ›Lost in Love – Die Green-Mountain-Serie‹. Eine aufregende E-Novella, in der Leserinnen Lucy und Colton aus Band 3, ›Mein Herz gehört dir‹, auf einem prickelnden Ausflug in Vermonts außergewöhnliche Landschaft begleiten können.
Colton hat Lucy davon überzeugt, mit ihm, Will und Cameron einen Campingausflug in die Vermonter Berge zu machen – und das, obwohl Lucy ein ausgemachtes Stadtmädchen ist. Schon sind sie mit dem Kanu unterwegs, aber die Hitze, die Mücken und die Anstrengung sind so gar nicht Lucys Ding. Dennoch lässt sie sich nichts anmerken, aber Colton spürt natürlich, dass Lucy angespannt ist. Um sie abzulenken, überredet Colton Lucy zu einem leidenschaftlichen Zwischenstopp an einem einsamen Fleck am Fluss, während Will und Cameron weiterpaddeln. Zu dumm, dass es gar nicht so einsam ist, wie Colton dachte…
23. Februar 2017
Marie Force/HTJB, Inc. is a participant in the Amazon Services LLC Associates Program, an affiliate advertising program designed to provide a means for sites to earn advertising fees by advertising and linking to amazon.com.
Nothing in the world can take the place of persistence. Talent will not; nothing is more common than unsuccessful men with talent. Genius will not; unrewarded genius is almost a proverb. Education will not; the world is full of educated derelicts. Persistence and determination alone are omnipotent. 
~ Calvin Coolidge
© Marie Force/HTJB, Inc. Privacy Policy. 
Marie Force, Gansett Island, A First Family Novel, A Wild Widows Novel, A Miami Nights Novel, A Green Mountain Romance, Quantum Series, Fatal Series  and Butler, VT are registered trademarks with the United States Patent & Trademark Office.