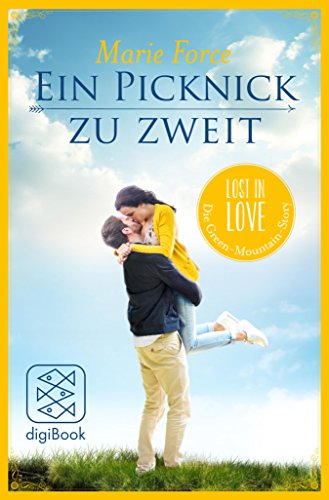 Ein Picknick zu zweit
(Lost in Love. Die Green-Mountain-Serie/ Story 2)
›Ein Picknick zu zweit‹ von Bestseller-Autorin Marie Force ist die zweite Kurzgeschichte aus der ›Lost in Love – Die Green-Mountain-Serie‹. Eine romantische E-Novella, in der Leserinnen einen Tag mit Hannah und Nolan aus Band 2, ›Kein Tag ohne dich‹, verbringen und sie dabei noch besser kennenlernen können.
Schon seit einiger Zeit ist Hannah völlig überarbeitet und gönnt sich kaum eine Verschnaufpause. Um sie abzulenken und Zeit zu zweit verbringen zu können, plant Nolan eine Überraschung. Ohne Ankündigung schnappt er sich Hannah und entführt sie zu einem liebevoll vorbereiteten Picknick im frühlingsgrünen Garten. Eigentlich mag Hannah keine Überraschungen, aber Nolans leidenschaftliche und drängende Küsse lassen sie diesen Umstand nur zu gern vergessen – bis ihr neuer Hundewelpen Homer Junior von jetzt auf gleich verschwindet. Hannah ist untröstlich und Nolan macht sich Vorwürfe: Hat er Hannahs mühevoll erlangtes Vertrauen etwa leichtfertig auf's Spiel gesetzt?
Marie Force/HTJB, Inc. is a participant in the Amazon Services LLC Associates Program, an affiliate advertising program designed to provide a means for sites to earn advertising fees by advertising and linking to amazon.com.
Nothing in the world can take the place of persistence. Talent will not; nothing is more common than unsuccessful men with talent. Genius will not; unrewarded genius is almost a proverb. Education will not; the world is full of educated derelicts. Persistence and determination alone are omnipotent. 
~ Calvin Coolidge
© Marie Force/HTJB, Inc. Privacy Policy. 
Marie Force, Gansett Island, A First Family Novel, A Wild Widows Novel, A Miami Nights Novel, A Green Mountain Romance, Quantum Series, Fatal Series  and Butler, VT are registered trademarks with the United States Patent & Trademark Office.