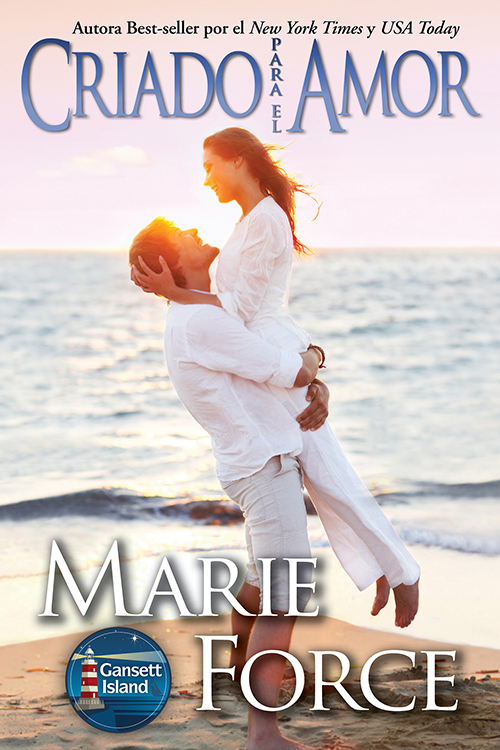 Criado para el Amor
(Los McCarthys de Gansett Island n'1)
Mac & Maddie
Maddie Chester está decidida a dejar su ciudad natal de Gansett Island, un lugar que solo le ha traído malos recuerdos y rumores muy feos. Entonces sale despedida de su bicicleta cuando se dirige de camino a su trabajo como sirvienta en el McCarthy's Resort Hotel por culpa del "hijo predilecto" de Gansett, Mac McCarthy. Él está de vuelta en la ciudad para ayudar a su padre con los preparativos para vender el complejo de la familia y no tiene intención de quedarse mucho tiempo. Cuando Mac hace que Maddie salga volando accidentalmente por encima del manillar causándole graves heridas, decide instalarse con ella para asistirla hasta que se recupere y ayudarla con los cuidados de su hijo pequeño. Pronto se da cuenta de que sus planes de hacer solo una visita relámpago a la isla se encuentran en serio peligro y que puede que simplemente haya sido "criado" para el amor.
Los McCarthys de Gansett Island
Nothing in the world can take the place of persistence. Talent will not; nothing is more common than unsuccessful men with talent. Genius will not; unrewarded genius is almost a proverb. Education will not; the world is full of educated derelicts. Persistence and determination alone are omnipotent. 
~ Calvin Coolidge
© Marie Force/HTJB, Inc. Privacy Policy. 
Marie Force, Gansett Island, Quantum Series and Fatal Series are registered trademarks with the United States Patent & Trademark Office.