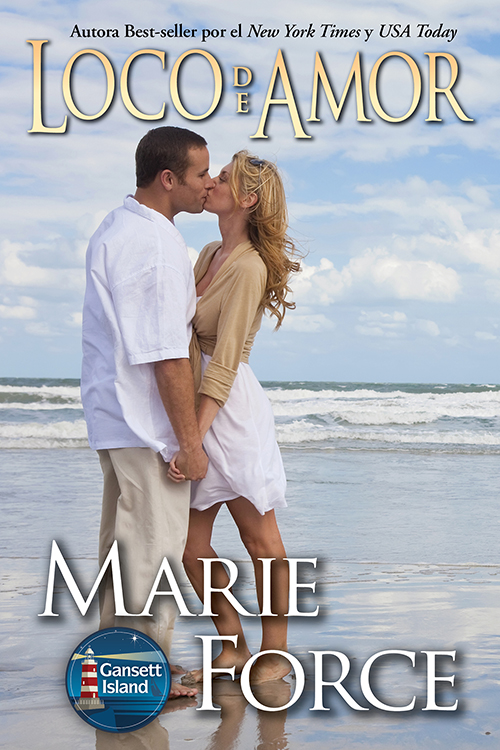 Loco de Amor
(Los McCarthys de Gansett Island n'2)
Joe & Janey
Joe Cantrell, propietario de la Compañía de Ferry de Gansett Island, ha estado enamorado de Janey McCarthy desde que tiene uso de razón. Al mismo tiempo, Janey ha estado saliendo y posteriormente se ha prometido al futuro médico David Lawrence. Cuando las cosas se ponen fatal entre David y Janey, esta llama a su "quinto hermano" Joe, una de las pocas personas en su círculo cercano que vive en el continente. Janey decide que pasar unos días con él es justo lo que necesita antes de volver a casa y hacer frente a sus padres y familiares con la noticia de su compromiso roto. Ya era demasiado malo para Joe tener que amar a Janey en la distancia pero tenerla en casa es una auténtica tortura. ¿Aprovechará esta oportunidad para mostrarle lo que podrían tener juntos? ¿Qué tendrá que decir el mejor amigo de Joe y el protector hermano mayor de Janey, Mac, al respecto?
Los McCarthys de Gansett Island
Nothing in the world can take the place of persistence. Talent will not; nothing is more common than unsuccessful men with talent. Genius will not; unrewarded genius is almost a proverb. Education will not; the world is full of educated derelicts. Persistence and determination alone are omnipotent. 
~ Calvin Coolidge
© Marie Force/HTJB, Inc. Privacy Policy. 
Marie Force, Gansett Island, Quantum Series and Fatal Series are registered trademarks with the United States Patent & Trademark Office.