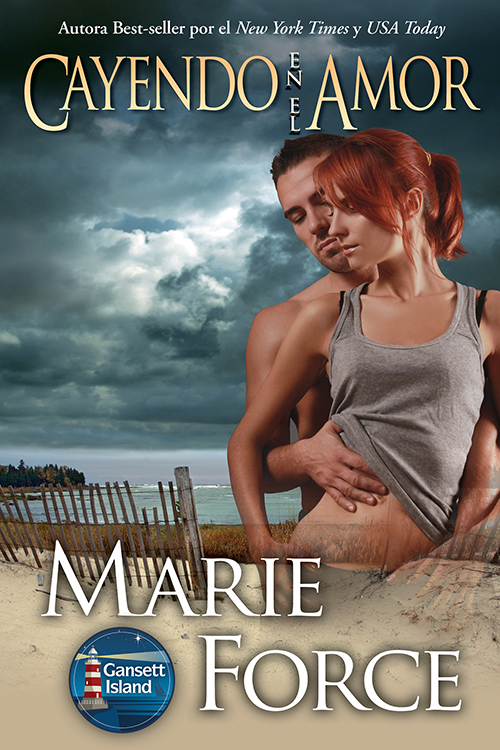 Cayendo en el Amor
(Serie La Isla Gansett Island n'4)
Grant & Stephanie
Desde que ganó el Premio de la Academia al mejor guión original hace unos años, la vida personal y profesional de Grant McCarthy se ha desmoronado. Abby, la mujer con la que se suponía que iba a casarse, está comprometida con otra persona y él ha vuelto a casa, a Gansett Island, para ayudar a llevar el negocio familiar del puerto deportivo mientras que su padre se recupera de una grave lesión que ha sufrido recientemente. Aunque lo único que Grant quiere es recuperar al amor de su vida, la inoportuna Stephanie, encargada del restaurante del puerto deportivo, sabe cómo abrirse camino bajo su piel y entre sus sábanas. Cuando la tormenta tropical Hailey aisla a Gansett del continente, Grant sospecha que Stephanie está ocultando algún asunto espinoso de su pasado. ¿Qué será más importante para él cuando se entere de lo que se trata? ¿Recuperar a Abby o ayudar a Stephanie a enmendar un terrible error?
Los McCarthys de Gansett Island
Nothing in the world can take the place of persistence. Talent will not; nothing is more common than unsuccessful men with talent. Genius will not; unrewarded genius is almost a proverb. Education will not; the world is full of educated derelicts. Persistence and determination alone are omnipotent. 
~ Calvin Coolidge
© Marie Force/HTJB, Inc. Privacy Policy. 
Marie Force, Gansett Island, A Green Mountain Romance, Quantum Series and Fatal Series are registered trademarks with the United States Patent & Trademark Office.