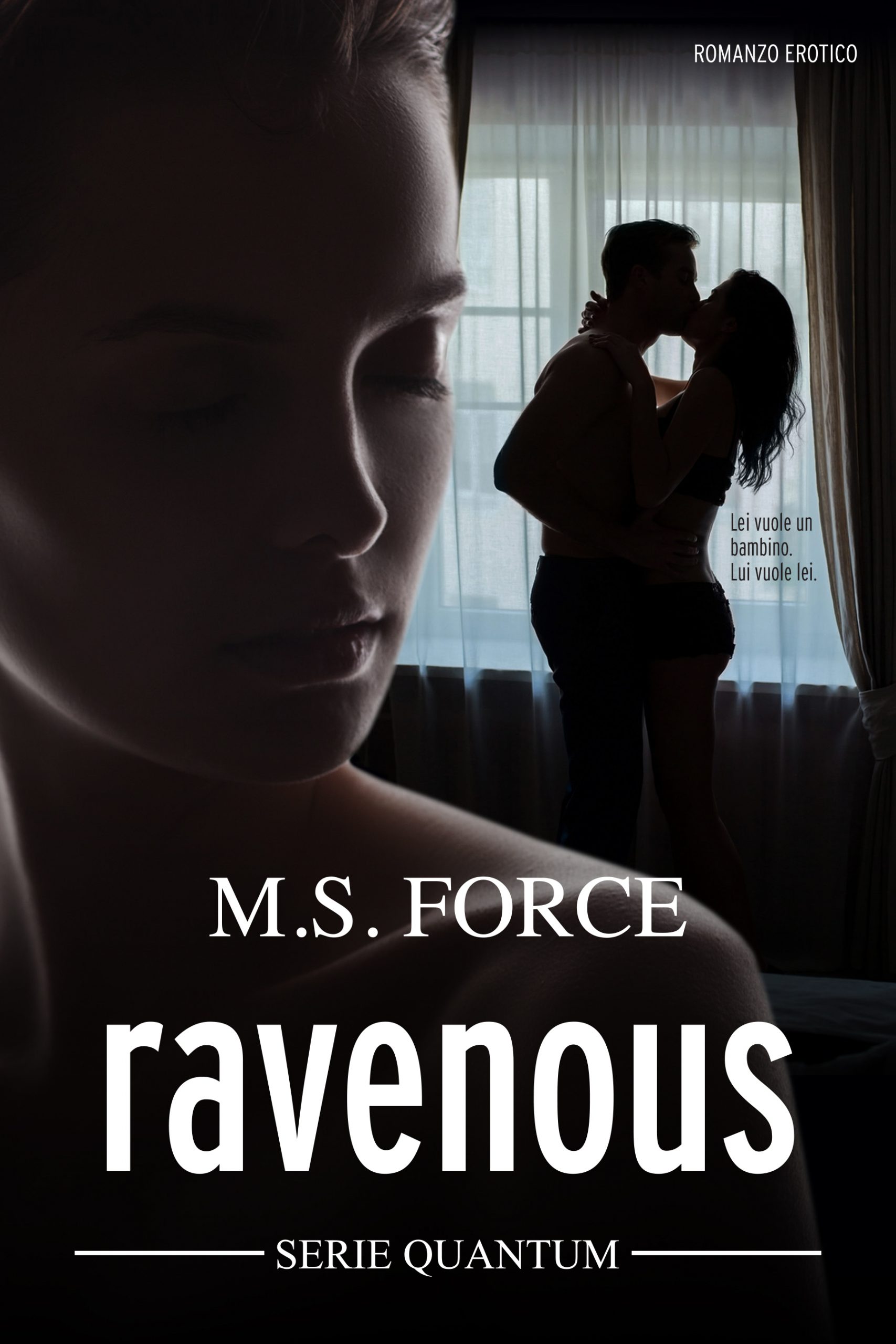 Ravenous (versione Italiana) 
(Serie Quantum, Libro 5)
Lei vuole un bambino. Lui vuole lei. Niente di più semplice, giusto?
Uno stand alone della serie Quantum di Marie Force, autrice bestseller più volte finita nella classifica del New York Times. Non dovete per forza leggere i libri precedenti per gustarvi la storia di Jasper e Ellie!
Ellie Godfrey ha baciato la sua buona dose di rospi. Anzi, così tanti che teme di non riuscire a riconoscere il principe azzurro se e quando arriverà. Stanca di aspettare, Ellie decide di avere un bambino da sola prima che sia troppo tardi.
Quando  scopre il piano di Ellie, come potrebbe Jasper Autry non farsi avanti e offrirle il suo "contributo"? Ciò fa di lui un opportunista? Poco importa. Da sempre desidera l'intoccabile Ellie Godfrey e, quando si presenta l'occasione di averla, non se la lascia sfuggire. Il fatto che sia la sorella del suo socio e amico Flynn gli dà da pensare, ma non gli impedisce di ottenere quello che vuole. 
Non appena Jasper e Ellie si imbarcano nel loro "progetto" segreto, lui mette in chiaro che al comando c'è lui, almeno in camera da letto. Dopo il sesso più bollente della sua vita, Ellie si rende conto di aver stretto un patto con il diavolo in persona.
Attenzione: Se non vi piacciono gli uomini sboccati e un po' perversi, forse questo libro non fa per voi… Contiene scene di sesso bollente e BDSM non adatte ai deboli di cuore. Cominciatelo a vostro rischio e pericolo e buona lettura!
Nothing in the world can take the place of persistence. Talent will not; nothing is more common than unsuccessful men with talent. Genius will not; unrewarded genius is almost a proverb. Education will not; the world is full of educated derelicts. Persistence and determination alone are omnipotent. 
~ Calvin Coolidge
© Marie Force/HTJB, Inc. Privacy Policy. 
Marie Force, Gansett Island, A Green Mountain Romance, Quantum Series and Fatal Series are registered trademarks with the United States Patent & Trademark Office.