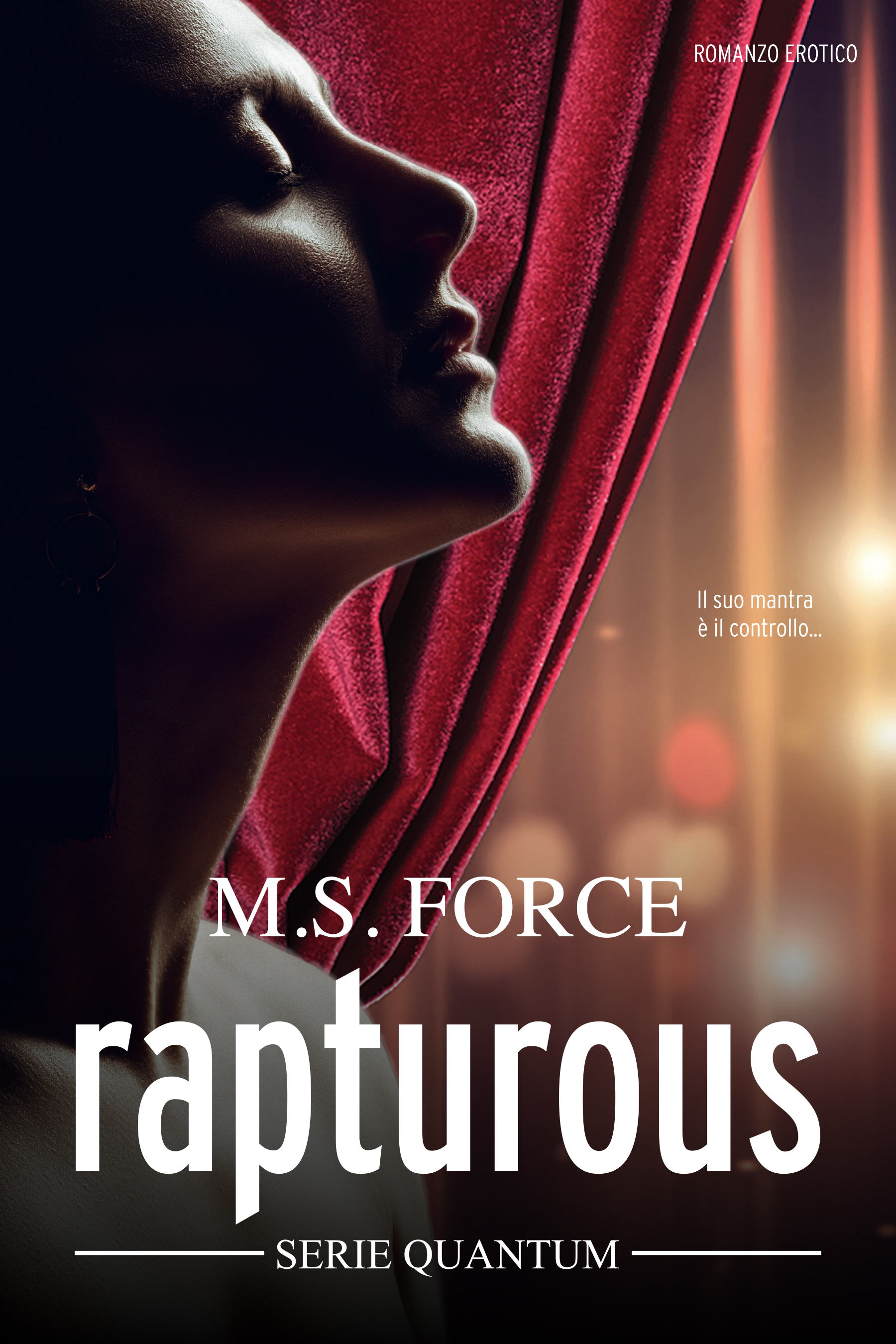 Rapturous (versione Italiana) 
(Serie Quantum, Libro 4)
Il suo mantra è il controllo… fino a quando una donna porterà scompiglio nella sua vita, e nel suo cuore.
La storia cominciata con la trilogia Quantum riprende la notte degli Oscar, quando il regista fresco di statuetta Hayden Roth bacia la donna che desidera più di ogni altra cosa al mondo, e che non potrà mai essere sua. Addison York si strugge per Hayden, il migliore amico del suo capo, che però non le ha mai dato la minima speranza, almeno fino a quel bacio. Sarà finalmente l'inizio di qualcosa o andrà ad aggiungersi a una lunga lista di episodi frustranti? C'è qualcosa che impedisce a Hayden di cedere all'attrazione tra loro e Addie è decisa a scoprire di che cosa si tratta. Ma, quando verrà a sapere per caso il segreto che Hayden, Flynn e i suoi più cari amici le hanno tenuto nascosto per tanto tempo, permetterà ai suoi sentimenti feriti di ostacolare il vero amore? Quando poi Hayden si rifiuterà di mostrarle il mondo BDSM a cui appartiene, Addie farà le sue ricerche, ma ne resterà affascinata o disgustata? E lui che cosa farà quando scoprirà come lei trascorre le sue serate?
Nothing in the world can take the place of persistence. Talent will not; nothing is more common than unsuccessful men with talent. Genius will not; unrewarded genius is almost a proverb. Education will not; the world is full of educated derelicts. Persistence and determination alone are omnipotent. 
~ Calvin Coolidge
© Marie Force/HTJB, Inc. Privacy Policy. 
Marie Force, Gansett Island, A Green Mountain Romance, Quantum Series and Fatal Series are registered trademarks with the United States Patent & Trademark Office.