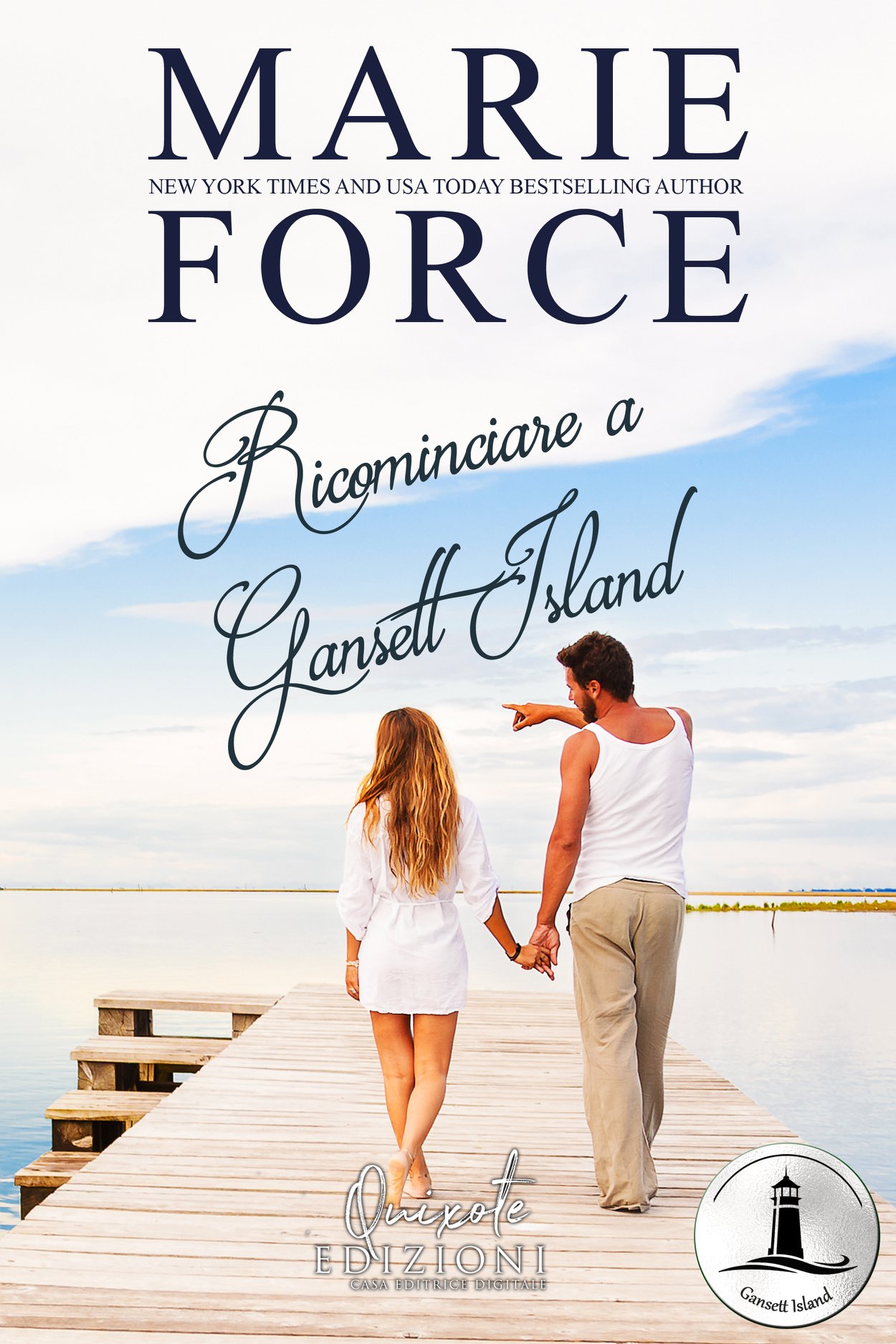 Ricominciare a Gansett Island
(Gansett Island Vol. 2)
DALL'AUTRICE NEW YORK TIMES E USA TODAY BEST SELLER, MARIE FORCE
Per lei è come il suo quinto fratello maggiore, ma i sentimenti che prova per lui sono ben lontani dall'essere platonici.
Joe Cantrell, proprietario della compagnia di traghetti di Gansett Island, è innamorato di Janey McCharty da quando ha memoria.
Janey, invece, sin da ragazzina ha frequentato e poi si è fidanzata con il medico tirocinante David Lawrence. 
Quando le cose tra David e Janey finiscono terribilmente male, lei chiama il suo "quinto fratello", Joe, una delle persone a lei più vicine, che vive sulla terraferma. Janey decide che passare qualche giorno con Joe è proprio quello di cui ha bisogno, prima di tornare sull'isola e affrontare la sua famiglia e i suoi genitori, per dire loro della fine del suo fidanzamento. 
Per Joe era già abbastanza duro amare Janey in segreto, ma averla in casa con sé è una vera tortura. Approfitterà della situazione, per mostrarle quello che potrebbero avere insieme? E cosa avrà da dire al riguardo Mac, il migliore amico di Joe, nonché protettivo fratello maggiore di Janey? 
CON OLTRE 3.000.000 DI COPIE VENDUTE IN TUTTO IL MONDO, TORNA IN ITALIA MARIE FORCE CON QUESTA STRAORDINARIA SERIE ROMANCE
Nothing in the world can take the place of persistence. Talent will not; nothing is more common than unsuccessful men with talent. Genius will not; unrewarded genius is almost a proverb. Education will not; the world is full of educated derelicts. Persistence and determination alone are omnipotent. 
~ Calvin Coolidge
© Marie Force/HTJB, Inc. Privacy Policy. 
Marie Force, Gansett Island, A Green Mountain Romance, Quantum Series and Fatal Series are registered trademarks with the United States Patent & Trademark Office.