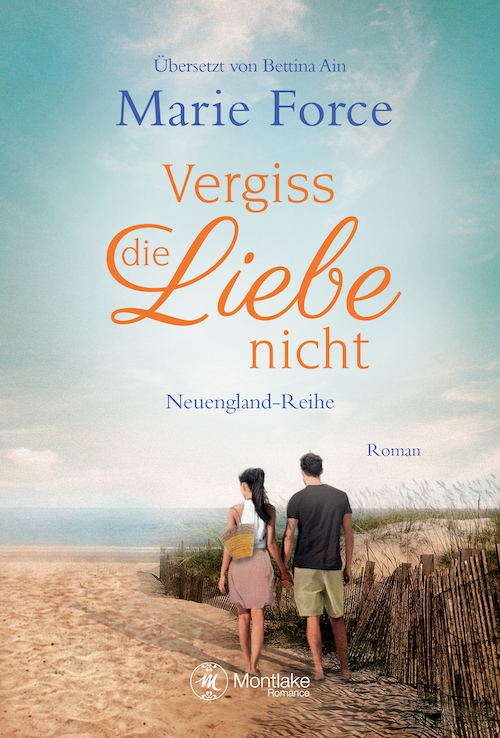 Vergiss Die Liebe Nicht
(Neuengland-Reihe 1)
Jack & Andi
Mitten ins Herz und sehr bewegend: der Auftakt zur neuen Serie von #1 BILD-Bestsellerautorin Marie Force.
Dass Jack sich noch einmal verlieben könnte, hätte er nicht gedacht. Seit über einem Jahr liegt seine Frau Clare im Koma und er hat die Hoffnung, dass sie aufwacht fast aufgegeben. Der erfolgreiche Architekt tut sein Bestes, um für die drei Töchter da zu sein.
Doch dann tritt die charmante Andi Walsh in sein Leben. Unter den Umständen ist eine neue Beziehung aber nicht nur eine zweite Chance, sondern auch eine große Herausforderung – denn das Schicksal hat noch mehr vor mit Jack und Andi …
Neue Ausgabe: Die lieferbare Ausgabe von »Vergiss die Liebe nicht« wurde überarbeitet und neu gestaltet.
Marie Force/HTJB, Inc. is a participant in the Amazon Services LLC Associates Program, an affiliate advertising program designed to provide a means for sites to earn advertising fees by advertising and linking to amazon.com.
Nothing in the world can take the place of persistence. Talent will not; nothing is more common than unsuccessful men with talent. Genius will not; unrewarded genius is almost a proverb. Education will not; the world is full of educated derelicts. Persistence and determination alone are omnipotent. 
~ Calvin Coolidge
© Marie Force/HTJB, Inc. Privacy Policy. 
Marie Force, Gansett Island, A First Family Novel, A Wild Widows Novel, A Miami Nights Novel, A Green Mountain Romance, Quantum Series, Fatal Series  and Butler, VT are registered trademarks with the United States Patent & Trademark Office.