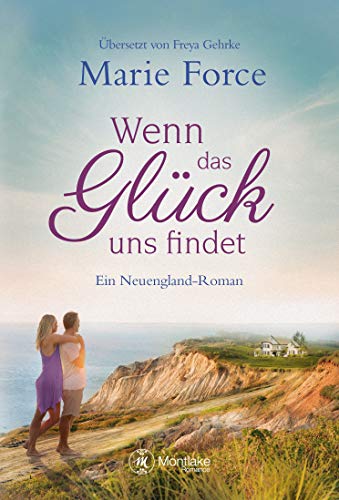 Wenn das Glück uns findet
(Neuengland, Band 3)
Brandon & Daphne
Eine berührende Geschichte um Liebe und Vergebung von #1 BILD-Bestsellerautorin Marie Force.
Die O'Malleys sind eine große herzliche Familie und immer füreinander da. Selbst dann, als Brandon O'Malley wegen seiner Alkoholsucht in einer Klinik landet und mit all den Härten eines Entzugs zu kämpfen hat.
Auch ein kleines Mädchen namens Mike gibt Brandon neuen Lebensmut. Die eigenwillige Fünfjährige und ihre bezaubernde Mutter Daphne erobern sein Herz im Sturm, doch nur allzu bald holt Daphnes Vergangenheit die drei ein. Wird Brandon sich der Herausforderung stellen und um sein Lebensglück kämpfen?
Neue Ausgabe: Die lieferbare Ausgabe von »Wenn das Glück uns findet« wurde überarbeitet und neu gestaltet.
Marie Force/HTJB, Inc. is a participant in the Amazon Services LLC Associates Program, an affiliate advertising program designed to provide a means for sites to earn advertising fees by advertising and linking to amazon.com.
Nothing in the world can take the place of persistence. Talent will not; nothing is more common than unsuccessful men with talent. Genius will not; unrewarded genius is almost a proverb. Education will not; the world is full of educated derelicts. Persistence and determination alone are omnipotent. 
~ Calvin Coolidge
© Marie Force/HTJB, Inc. Privacy Policy. 
Marie Force, Gansett Island, A First Family Novel, A Wild Widows Novel, A Miami Nights Novel, A Green Mountain Romance, Quantum Series, Fatal Series  and Butler, VT are registered trademarks with the United States Patent & Trademark Office.