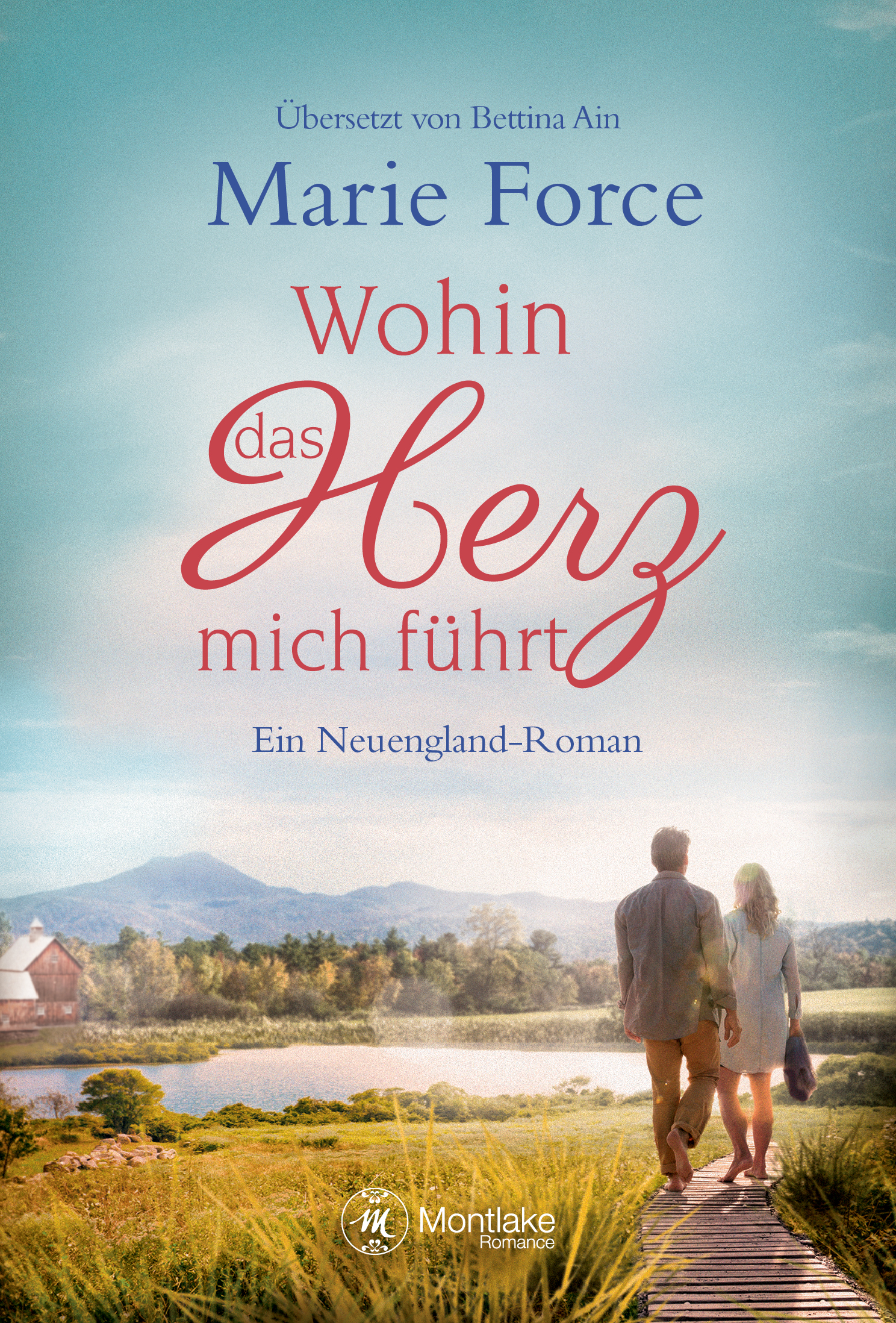 Wohin das Herz mich führt
(Neuengland-Reihe 2)
Clare & Aidan
Eine bewegende Geschichte um Neuanfänge, schwere Schicksale und die Kraft der Liebe von #1 BILD-Bestsellerautorin Marie Force.
Drei Jahre lag Clare im Koma. Dass sie wieder aufgewacht ist, gilt als medizinisches Wunder. Doch die Welt hat sich inzwischen weitergedreht: Clares Töchter sind erwachsen geworden und ihr Mann Jack hat sich in eine andere Frau verliebt.
Spontan reist Clare nach Vermont. Sie will ihrem Bruder bei Renovierungsarbeiten an seinem Haus helfen und endlich auf andere Gedanken kommen. Dass sie dort einen Mann kennenlernen würde, der sie mehr beschäftigt, als sie zunächst wahrhaben möchte, hätte sie nicht gedacht. Doch Aidan ist so anziehend wie verschlossen. Hat Clare die Kraft und den Mut, sich auf den großgewachsenen Iren einzulassen?
Neue Ausgabe: Die lieferbare Ausgabe von »Wohin das Herz mich führt« wurde überarbeitet und neu gestaltet.
Marie Force/HTJB, Inc. is a participant in the Amazon Services LLC Associates Program, an affiliate advertising program designed to provide a means for sites to earn advertising fees by advertising and linking to amazon.com.
Nothing in the world can take the place of persistence. Talent will not; nothing is more common than unsuccessful men with talent. Genius will not; unrewarded genius is almost a proverb. Education will not; the world is full of educated derelicts. Persistence and determination alone are omnipotent. 
~ Calvin Coolidge
© Marie Force/HTJB, Inc. Privacy Policy. 
Marie Force, Gansett Island, A First Family Novel, A Wild Widows Novel, A Miami Nights Novel, A Green Mountain Romance, Quantum Series, Fatal Series  and Butler, VT are registered trademarks with the United States Patent & Trademark Office.