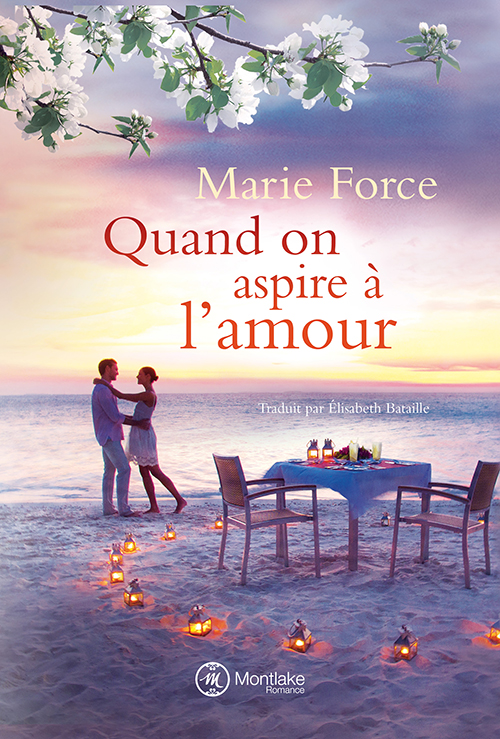 Quand on aspire à l'amour
(L'ile de Gansett t.7)
Tiffany & Blaine
Enfin divorcée et prête à prendre un nouveau départ, Tiffany fait le pari osé d'ouvrir sur l'île de Gansett une boutique au nom évocateur : Coquine et Coquette. Mais certains voient d'un mauvais œil l'initiative de la jeune femme et sa campagne de publicité culottée ! C'est le cas du très sexy chef de la police Blaine Taylor, qui est aussi agacé qu'attiré par Tiffany, d'autant plus que leur corps à corps explosif de l'automne précédent reste ancré dans sa mémoire. De son côté, elle n'a pas oublié que le beau Blaine l'avait enjointe de l'appeler aussitôt son divorce prononcé.
Plus ils se querellent, plus la tension érotique entre eux monte… Et tandis que les autres couples de l'île connaissent des hauts et des bas, ces deux blessés de l'amour parviendront-ils à trouver le bonheur ensemble ?
Nothing in the world can take the place of persistence. Talent will not; nothing is more common than unsuccessful men with talent. Genius will not; unrewarded genius is almost a proverb. Education will not; the world is full of educated derelicts. Persistence and determination alone are omnipotent. 
~ Calvin Coolidge
© Marie Force/HTJB, Inc. Privacy Policy. 
Marie Force, Gansett Island, A Green Mountain Romance, Quantum Series and Fatal Series are registered trademarks with the United States Patent & Trademark Office.