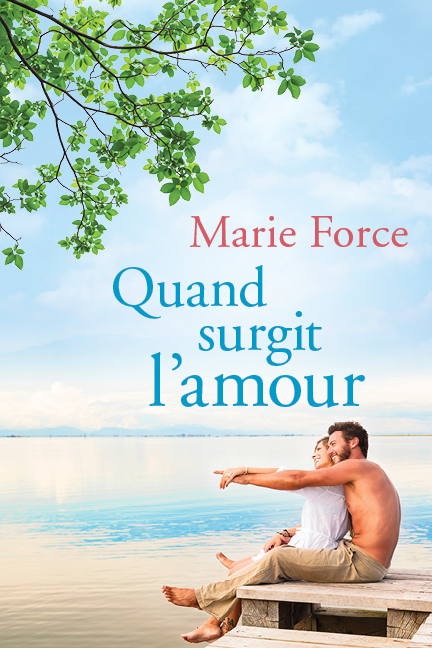 Quand Surgit L'Amour
(L'ile de Gansett t.10.5)
Le milliardaire Jared James possède tout ce qu'un homme peut désirer, mais il y a une chose que l'argent ne peut acheter.
Après quarante jours pendant lesquels il est demeuré terré dans sa maison sur l'île de Gansett pour soigner un cœur brisé, Jared James décrète qu'assez est assez. Bien décidé à émerger du marasme dans lequel il a glissé après que sa petite amie a refusé de l'épouser, Jared organise une soirée pour les amis qui l'ont connu aux pires moments de son chagrin d'amour. Il faudrait seulement qu'il arrête de penser à l'amour de sa vie et à la façon dont il arrivera à survivre sans elle jusqu'à la fin de ses jours.
Son prénom avait toujours été Elisabeth, jusqu'à ce que Jared l'appelle sa Lizzie…
Elisabeth « Lizzie » Sutter sait bien qu'elle ne devrait pas partir à la recherche de Jared après avoir décliné son adorable demande en mariage qui partait d'un cœur véritablement épris. C'était dans un moment de panique de sa part. Elle n'a pas mis longtemps à se rendre compte qu'elle avait été vraiment folle. Maintenant, elle espère seulement qu'il n'est pas trop tard pour arranger les choses avec l'homme sans lequel elle ne peut pas vivre…
Marie Force/HTJB, Inc. is a participant in the Amazon Services LLC Associates Program, an affiliate advertising program designed to provide a means for sites to earn advertising fees by advertising and linking to amazon.com.
Nothing in the world can take the place of persistence. Talent will not; nothing is more common than unsuccessful men with talent. Genius will not; unrewarded genius is almost a proverb. Education will not; the world is full of educated derelicts. Persistence and determination alone are omnipotent. 
~ Calvin Coolidge
© Marie Force/HTJB, Inc. Privacy Policy. 
Marie Force, Gansett Island, A First Family Novel, A Miami Nights Novel, A Green Mountain Romance, Quantum Series, Fatal Series  and Butler, VT are registered trademarks with the United States Patent & Trademark Office.