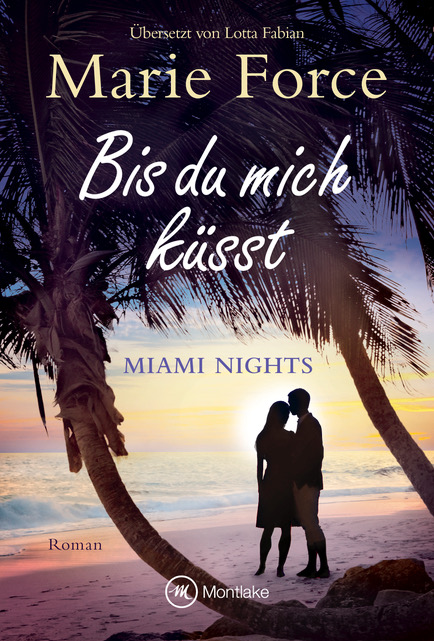 Bis du mich küsst
(Miami Nights 1)
Dramatische Verwicklungen und große Gefühle unter der Sonne Miamis – die neue romantische Reihe von #1-BILD-Bestsellerautorin Marie Force.
Es ist ihr erster Tag in Miamis größter Klinik, und die attraktive Carmen steht bereits vor einer großen Herausforderung: Sie soll sich um den brillanten Neurochirurgen Dr. Jason Northrup kümmern. Er ist eine Koryphäe auf seinem Gebiet – und bringt aus New York jede Menge Probleme mit.
Für seinen Neuanfang in Florida braucht er Carmen. Und Carmen braucht diesen Job. Was aussieht wie eine klassische Win-win-Situation, hält einiges an Gefühlschaos bereit. Denn Carmen trauert noch immer ihrer großen Liebe hinterher, die sie viel zu früh verloren hat. Und das passt einfach nicht zu den Gefühlen, die Jason in ihr auslöst …
Marie Force/HTJB, Inc. is a participant in the Amazon Services LLC Associates Program, an affiliate advertising program designed to provide a means for sites to earn advertising fees by advertising and linking to amazon.com.
Nothing in the world can take the place of persistence. Talent will not; nothing is more common than unsuccessful men with talent. Genius will not; unrewarded genius is almost a proverb. Education will not; the world is full of educated derelicts. Persistence and determination alone are omnipotent. 
~ Calvin Coolidge
© Marie Force/HTJB, Inc. Privacy Policy. 
Marie Force, Gansett Island, A First Family Novel, A Wild Widows Novel, A Miami Nights Novel, A Green Mountain Romance, Quantum Series, Fatal Series  and Butler, VT are registered trademarks with the United States Patent & Trademark Office.