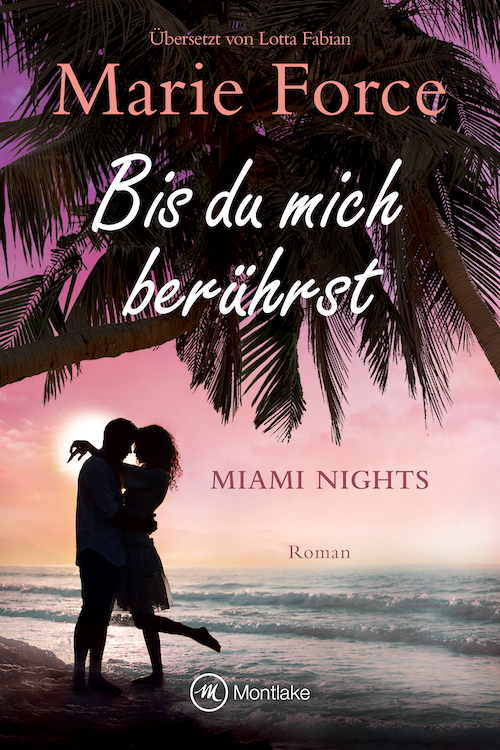 Bis du mich berührst
(Miami Nights 2)
Eine mitreißende und gefühlvolle Liebesgeschichte um die überraschenden Wege der Liebe von #1-BILD-Bestsellerautorin Marie Force.
Maria Giordini arbeitet als Krankenschwester im Armenviertel von Miami. Helfen ist für die warmherzige junge Frau eine Selbstverständlichkeit. Auch als es darum geht, einem kleinen Mädchen Knochenmark zu spenden, zögert Maria keine Sekunde.
Austin Jacobs ist Amerikas bekanntester Baseballspieler. Voller Dankbarkeit schreibt er der Frau, die das Leben seiner kleinen Tochter gerettet hat. Tief berührt antwortet sie, doch der intensive Austausch zwischen Spenderin und der Familie der Patientin muss mindestens ein Jahr anonym bleiben, so will es das Gesetz. Eine lange Zeit, wenn man sich verliebt hat in einen Menschen, den man noch nie gesehen hat …
Marie Force/HTJB, Inc. is a participant in the Amazon Services LLC Associates Program, an affiliate advertising program designed to provide a means for sites to earn advertising fees by advertising and linking to amazon.com.
Nothing in the world can take the place of persistence. Talent will not; nothing is more common than unsuccessful men with talent. Genius will not; unrewarded genius is almost a proverb. Education will not; the world is full of educated derelicts. Persistence and determination alone are omnipotent. 
~ Calvin Coolidge
© Marie Force/HTJB, Inc. Privacy Policy. 
Marie Force, Gansett Island, A First Family Novel, A Wild Widows Novel, A Miami Nights Novel, A Green Mountain Romance, Quantum Series, Fatal Series  and Butler, VT are registered trademarks with the United States Patent & Trademark Office.