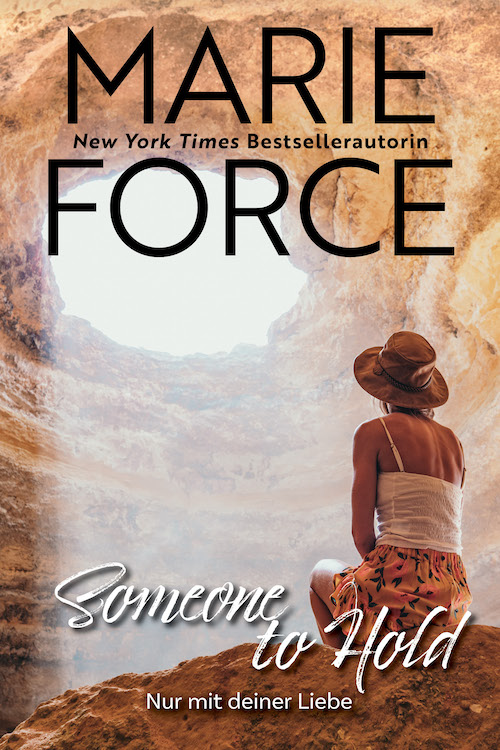 Someone to hold – Nur mit deiner Liebe
(Wild Widows, Band 2)
Der nächste Band aus der Reihe »Wilde Witwen« bringt eine bewegende Story über Trauer und Verlust – und die Kraft einer neuen Liebe
Iris
Zweieinhalb Jahre ist es her, dass mein Mann Mike bei einem Flugzeugabsturz umgekommen ist und ich plötzlich als alleinerziehende Mutter von drei kleinen Kindern dastand. Aber jetzt lasse ich allmählich die lähmende Trauer hinter mir – das verdanke ich zu großen Teilen meinen großartigen Freundinnen und Freunden aus der wunderbaren Selbsthilfegruppe »Wilde Witwen«. Jedenfalls werfe ich nun einen kritischen Blick auf den Rest meines Lebens, um zu entscheiden, wie es weitergehen soll und was ich wirklich will.
Und während ich nach einer Antwort auf diese Fragen suche, lande ich irgendwann immer bei Gage, der ebenfalls bei der Gruppe ist. Allerdings hab ich nicht die geringste Ahnung, ob er mein Interesse erwidert. Doch ich bin fest entschlossen, das bei dem Wochenende am Strand, das die Wilden Witwen geplant haben, herauszufinden, egal, was ich dafür tun muss.
Marie Force/HTJB, Inc. is a participant in the Amazon Services LLC Associates Program, an affiliate advertising program designed to provide a means for sites to earn advertising fees by advertising and linking to amazon.com.
Nothing in the world can take the place of persistence. Talent will not; nothing is more common than unsuccessful men with talent. Genius will not; unrewarded genius is almost a proverb. Education will not; the world is full of educated derelicts. Persistence and determination alone are omnipotent. 
~ Calvin Coolidge
© Marie Force/HTJB, Inc. Privacy Policy. 
Marie Force, Gansett Island, A First Family Novel, A Wild Widows Novel, A Miami Nights Novel, A Green Mountain Romance, Quantum Series, Fatal Series  and Butler, VT are registered trademarks with the United States Patent & Trademark Office.