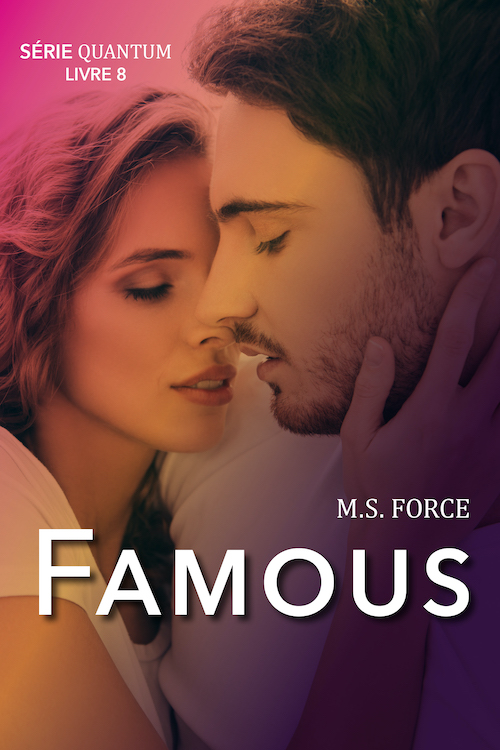 Famous
Quantum Saison 8
Je croyais avoir enfin rencontré l'homme de ma vie…
Marlowe
Cela fait des semaines que je prépare cette soirée, jusque dans les moindres détails. Je veux qu'elle soit parfaite. Laisser entrer quelqu'un de nouveau dans ma vie privée n'est pas quelque chose que je fais à la légère, ayant appris à mes dépens que la célébrité a un côté malsain que j'essaie d'éviter à tout prix.
Mais cette fois-ci, c'est différent. Nous sommes ensemble depuis des mois, et je me sens prête à franchir l'étape suivante avec lui.
Très vite, je me rends compte que c'est une énorme erreur d'avoir fait confiance à cet homme.
Avant que les choses ne s'aggravent encore, j'ai la présence d'esprit de réaliser que je suis dans un terrible, terrible pétrin.
FAMOUS, l'histoire de Marlowe Sloane, vient conclure de façon palpitante la série Quantum, bestseller du New York Times.
Nothing in the world can take the place of persistence. Talent will not; nothing is more common than unsuccessful men with talent. Genius will not; unrewarded genius is almost a proverb. Education will not; the world is full of educated derelicts. Persistence and determination alone are omnipotent. 
~ Calvin Coolidge
© Marie Force/HTJB, Inc. Privacy Policy. 
Marie Force, Gansett Island, A Green Mountain Romance, Quantum Series and Fatal Series are registered trademarks with the United States Patent & Trademark Office.