The Embassy Suites in historic Old Town Alexandria, VA, will serve as our headquarters hotel. The hotel's location is perfect for visiting Washington, D.C. with access to some of our country's most famous monuments and museums. A discounted room rate of $169/night is available for Friday, June 18 and Saturday, June 19 for a king or two double beds. Room type requests are based on availability at the time you make your reservation. The hotel is offering the discounted group rate 3 days before and 3 days after our event, also based on availability.
Discounted group rate is $169/night for king or two double beds
All events for Reader Weekend will take place at the Embassy Suites including the Friday Welcome Dinner, bus pick up for the bus tours on Saturday and the dinner, book signing and Q&A with Marie on Saturday night.
Embassy Suites in Alexandria, VA
1900 Diagonal Road, Alexandria, VA 22314
Only registered attendees who have signed up and paid will be able to reserve rooms in the Reader Weekend room block at the Embassy Suites. After you register and pay, you will receive hotel reservation information included in the registration confirmation email. Please contact julie@marieforce.com with any questions.
IMPORTANT HOTEL INFORMATION
This event is contingent upon our ability to fulfill our room reservation commitment with the hotel. If we are not able to meet the number of room reservations required, the event WILL be cancelled. We encourage you to stay at the hotel so we can make this event as wonderful as we know it can be.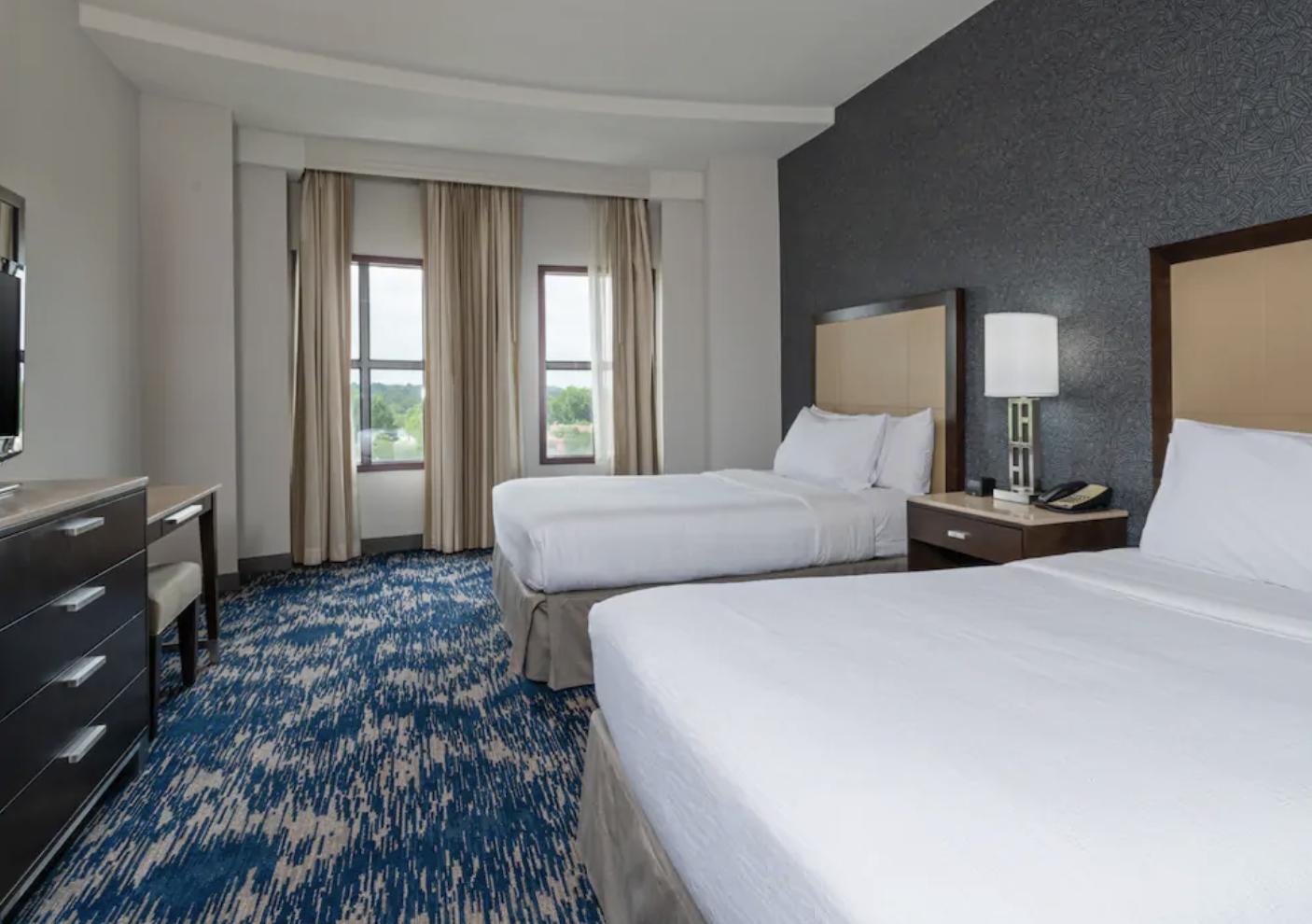 Above is an example of a room at the Embassy Suites.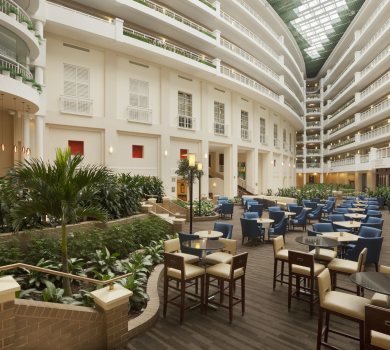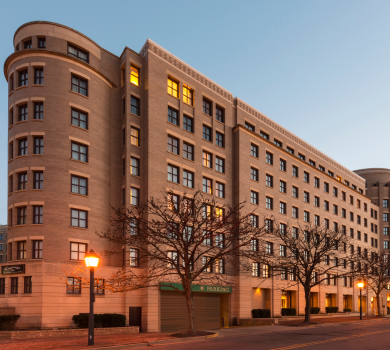 DISCLAIMER
As a participant in the Reader Weekend, you agree to and understand the following:
You knowingly and freely assume all risks, both known and unknown, even if arising from the negligence of others, and assume full responsibility for your participation and hereby release and hold harmless Marie Force, HTJB, Inc. and their officers, officials, agents and/or employees (the "Organizers") from any and all liabilities arising from the Reader Weekend.
The Organizers reserve the right to cancel the Reader Weekend and/or any of its components or events for any reason at any time.
If, due to inclement weather, mechanical difficulties, or other problems beyond the Organizers' control, the Saturday daytrip is not operational or feasible on the scheduled day, the Organizers will not be responsible for refund of any portion of the registration fees or any related costs because of upfront expenses that will not be refunded to the Organizers. The Organizers will not be responsible for any personal costs or expenses incurred in relation to the Weekend including airline tickets, hotels, or other related expenses associated with the Weekend.