Frequently Asked Questions
What's included in registration? 
Each registration, regardless of the number of events registered for, will receive a welcome bag containing a few small gifts from Marie, a schedule for the weekend and other fun surprises from Marie. Friday registration includes the welcome dinner, which is a full buffet dinner and two drink tickets. The Saturday day-trip to Block Island registration includes round trip transportation from the hotel to the Point Judith ferry landing and to Block Island (weather permitting). If ferry isn't running to Block Island because of rough seas, we will go to Newport for the day. The Saturday day-trip to Newport registration includes round trip transportation from the hotel to Newport. Saturday night registration includes a dinner buffet, Q&A with Marie and book signing.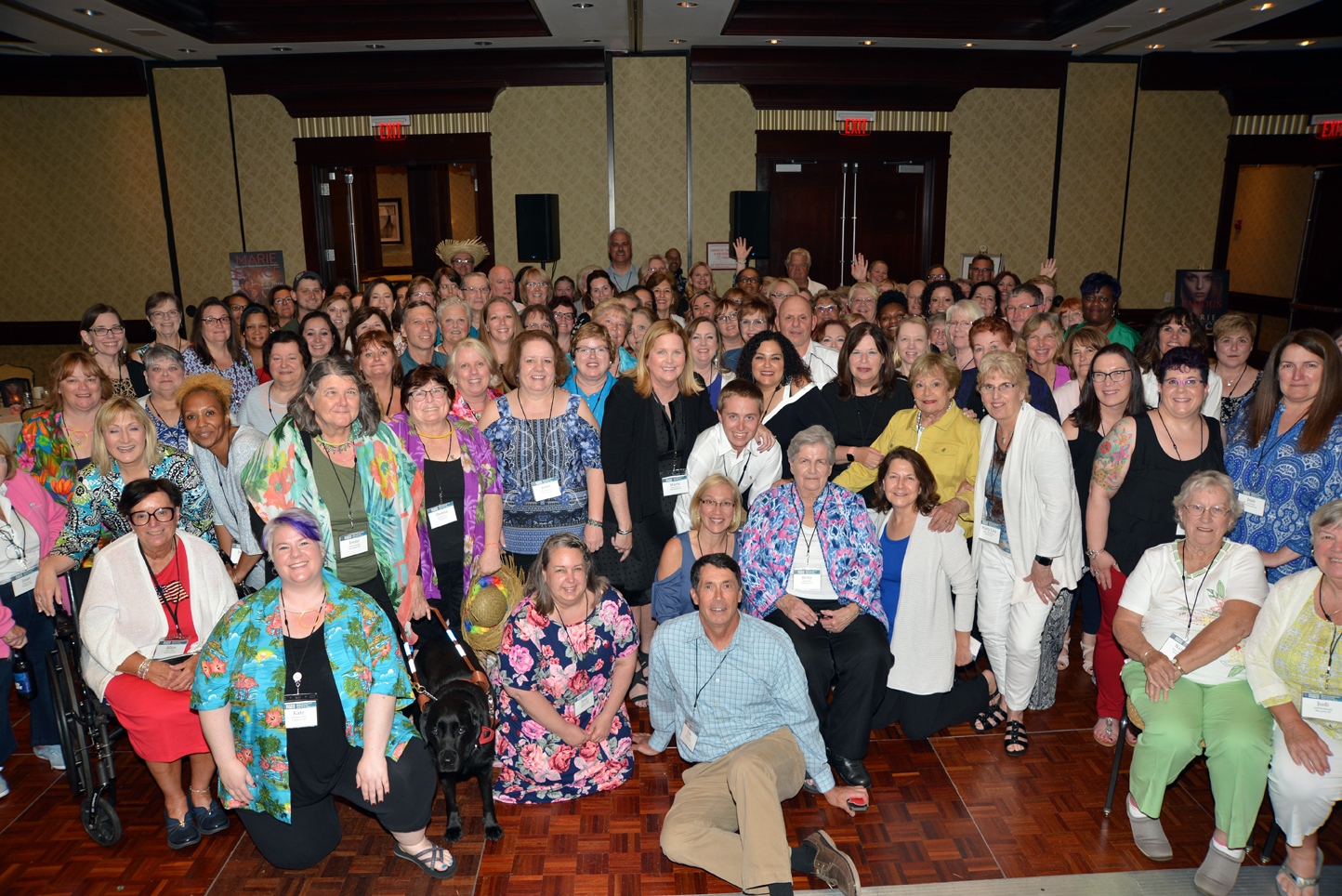 When will Marie sign my books?
Marie will sign books during the Q&A on Saturday night. If you aren't able to attend the Q&A on Saturday, let one of us on Marie's team know and we can coordinate a signing for you. Feel free to reach out to Marie during the weekend if you find time to approach her.
What meals are included?
If you register for the event on each day, the following meals are included (menus listed are tentative):
Friday – a New England style dinner buffet that also includes local seafood, chicken, assorted sides and salads, dessert and two drink tickets.
Saturday – a grab-and-go continental breakfast to take on the bus with you for your day-trip and a dinner buffet.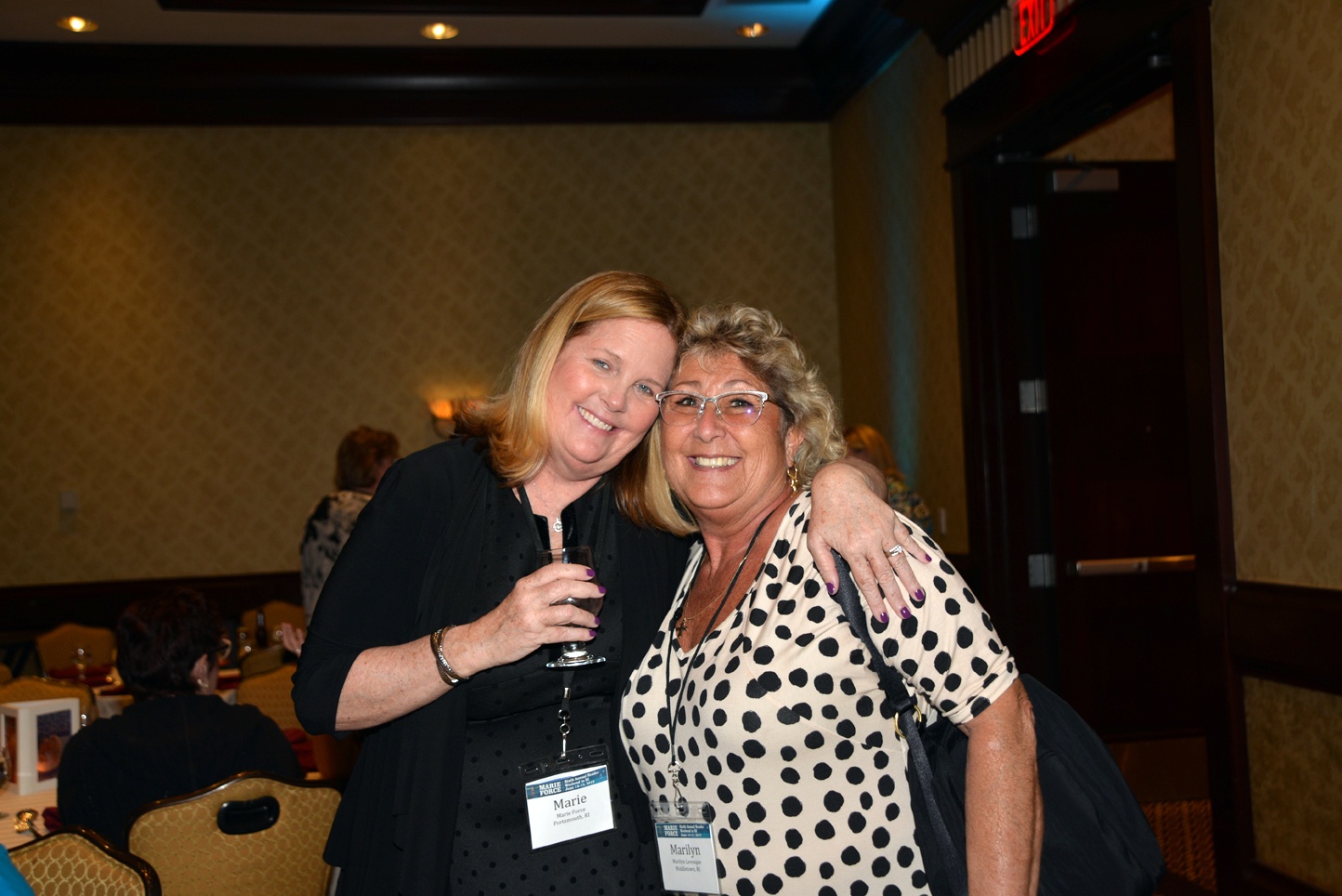 When can I talk to Marie?
Don't be shy! If you have a moment to chat with Marie one-on-one, please do it. She's honored you've come and wants to get to know you!
What should I wear?
Rhode Island in mid-June can be delightful and also humid with temperatures in the low to mid 70s. Block Island and Newport are on the water and winds can pick up unexpectedly so be prepared with a sweater or jacket. You'll want to bring shorts and long pants as one thing about the New England weather you can count on is that it will change at a moment's notice. Attire for the weekend is casual and comfortable walking shoes are encouraged for exploring Block Island or the Vermont Country Store on Saturday.
How do I get to the hotel from the airport?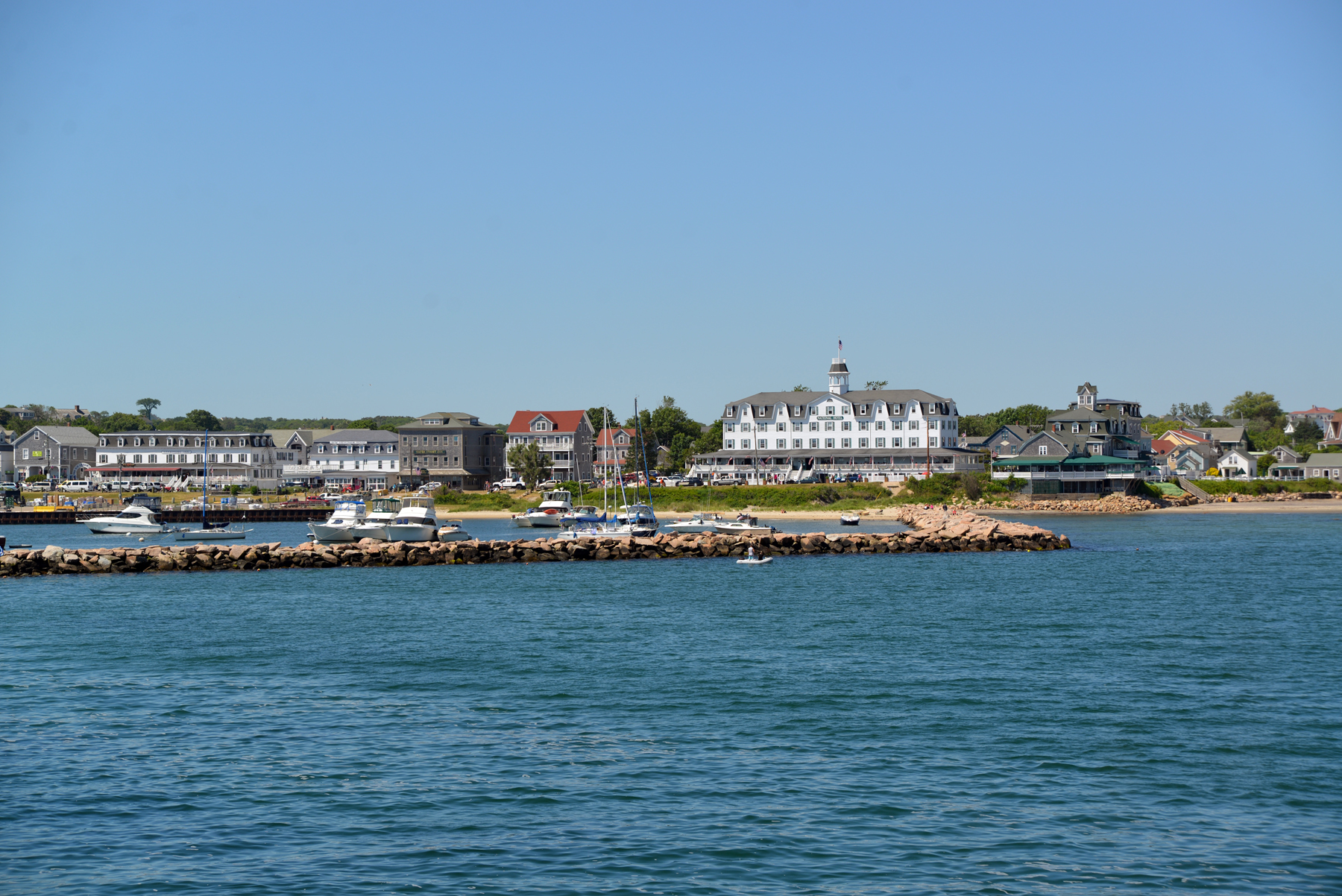 What if I want to leave Block Island or Newport early or stay later?
If you want to take an earlier or later ferry back to the mainland, you do so on your own and will be responsible for getting back to the hotel. A cab from the Point Judith ferry landing will be pricy. For the trip to Newport, you can take a cab back to the hotel. If you miss the bus or chose not to come back, you are responsible for your own transportation.
What does weather permitting mean for the day-trip to Block Island?/What is the back up plan?
On Saturday, we plan to take a ferry to Block Island. It's a very large boat with indoor and outdoor seating but there may be rough seas that cause the ferry to be canceled. If you've read the Gansett Island Series, you know Joe struggles with similar weather issues, such as Tropical Storm Hailey! If the ferry is canceled or Marie feels the seas are too rough to take the ferry, we will cancel the trip to Block Island. Not to worry though, we will take you to Newport so you can explore Marie's home town. Click here for more information about what to do in Newport. (scroll to the bottom of the page)
I have a food allergy. Who should I contact?
Please email Julie to discuss your food allergy and the menu for events you are attending.
I have mobility concerns and/or health restrictions. Who should I contact?
Please email Julie to discuss your mobility concerns or health restrictions and the events you are attending.
Can my husband come, too?
Absolutely! Click here to read about a few couples who came to Reader Weekend in 2017. Many readers bring their husbands and Marie's husband Dan will be there, along with her son Jake. Sharon Hahn and her husband, Fred, attended Reader Weekend several times. Sharon said, "Fred loves being around water and boats, so Block Island was perfect for him.  He totally enjoyed talking with Dan and Jake. He also fell in love with Marie even though he hasn't read any of her books. When I told him about the 2nd and 3rd (reader) weekends he told me to make reservations right away."
Can my child/children come?
You are certainly welcome to bring your kids, but there will be very little for them to do. The activities are geared toward adults and your kids may not enjoy it as much as you will. In general, we don't see a lot of kids at Reader Weekend (except Marie's grandniece, Harper).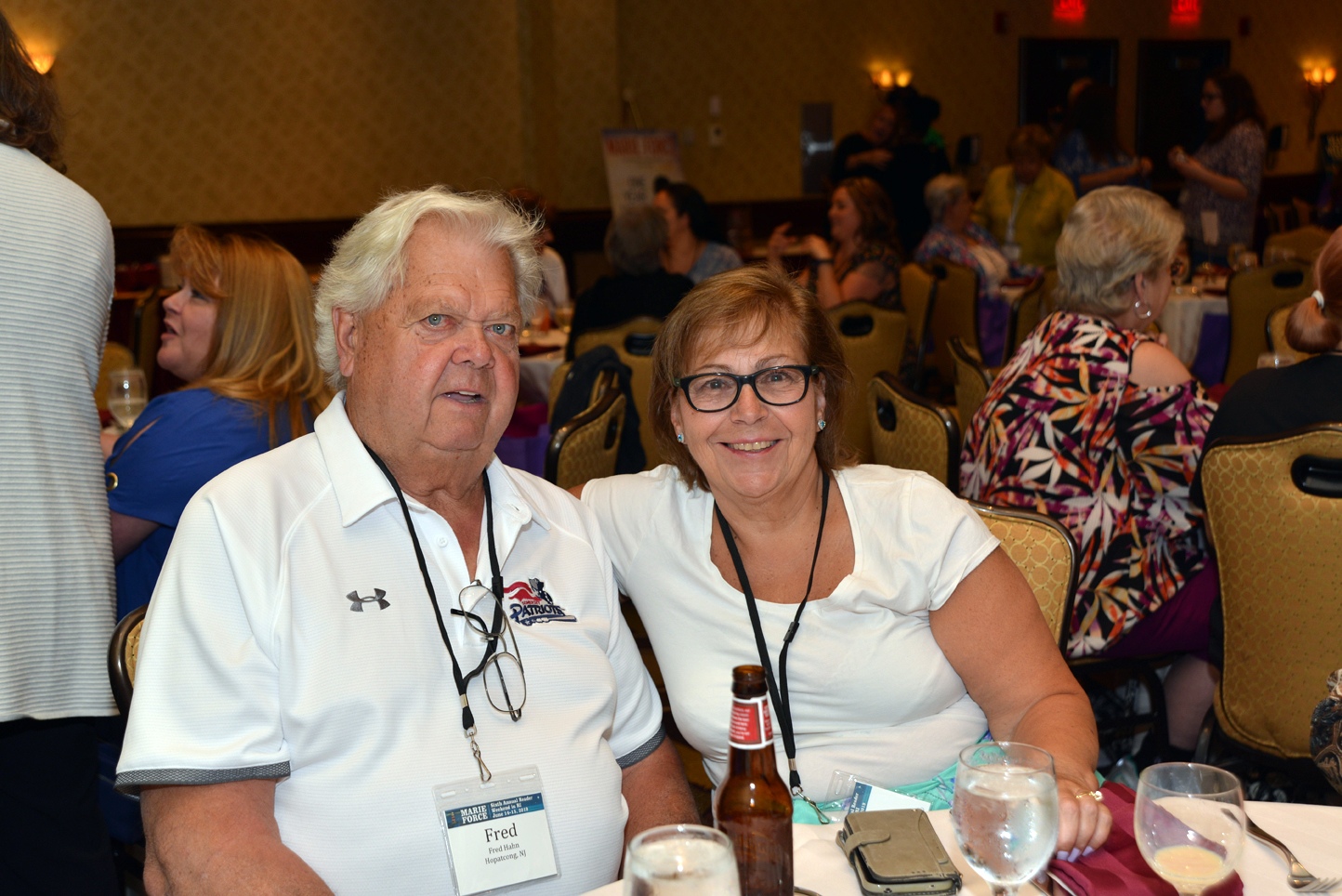 Fred and Sharon Hahn, shown above, have attended every Reader Weekend!
DISCLAIMER
As a participant in the Reader Weekend, you agree to and understand the following:
You knowingly and freely assume all risks, both known and unknown, even if arising from the negligence of others, and assume full responsibility for your participation and hereby release and hold harmless Marie Force, HTJB, Inc. and their officers, officials, agents and/or employees (the "Organizers") from any and all liabilities arising from the Reader Weekend.
The Organizers reserve the right to cancel the Reader Weekend and/or any of its components or events for any reason at any time.
If, due to inclement weather, mechanical difficulties, or other problems beyond the Organizers' control, the ferry service to Block Island is not operational or feasible on the scheduled day, the Organizers will not be responsible for refund of any portion of the registration fees or any related costs because of upfront expenses that will not be refunded to the Organizers. The Organizers will not be responsible for any personal costs or expenses incurred in relation to the Weekend including airline tickets, hotels, or other related expenses associated with the Weekend.