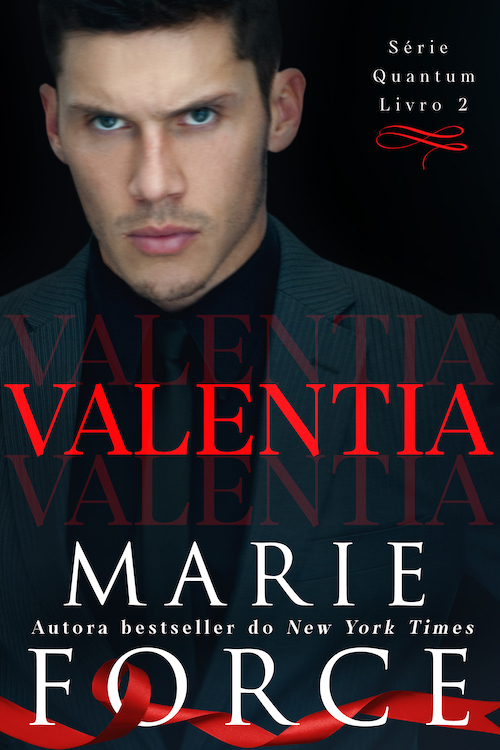 Valentia
(Série Quantum, Livro 2)
Ele é todo errado para ela, mas nada nunca pareceu tão certo…

Ele é um dominador sexual. Ela desistiu do sexo. Não há como fazerem um relacionamento dar certo… ou há?
Depois de colidir com seu destino, Natalie descobre que ele pode ser uma faca de dois gumes quando inclui o maior astro de cinema do mundo… será que o amor de Flynn e Natalie pode sobreviver ao escrutínio incessante, entre outros desafios que irão enfrentar?
De Hollywood a Las Vegas, o romance de Flynn e Natalie tem tudo… romance, paixão, sexo gostoso, paparazzi implacáveis e um assassinato que pode ser a ruína do casal. Flynn é um mocinho incrível que coloca tudo em risco pela mulher que ama. Ele não deixa de realizar seus desejos e fará o que for preciso para proteger o que é seu…
Nothing in the world can take the place of persistence. Talent will not; nothing is more common than unsuccessful men with talent. Genius will not; unrewarded genius is almost a proverb. Education will not; the world is full of educated derelicts. Persistence and determination alone are omnipotent. 
~ Calvin Coolidge
© Marie Force/HTJB, Inc. Privacy Policy. 
Marie Force, Gansett Island, A Green Mountain Romance, Quantum Series and Fatal Series are registered trademarks with the United States Patent & Trademark Office.