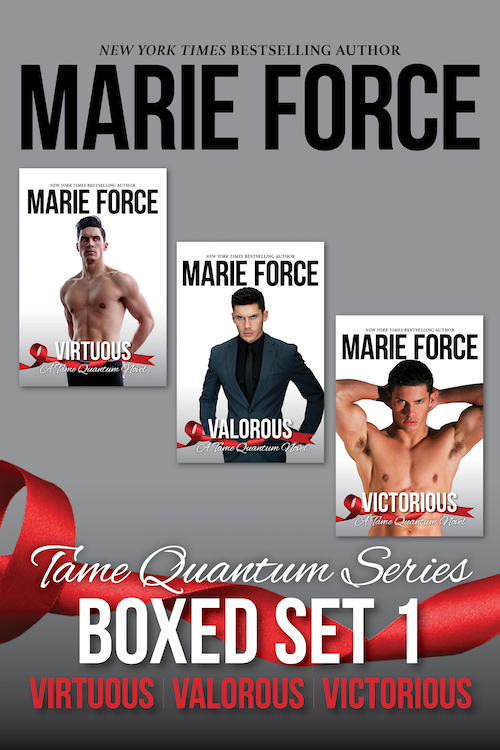 Tame Quantum Boxed Set
Books 1-3
Flynn & Natalie
By Marie Force
Chapter 1
Virtuous, Valorous, Victorious
All the emotion, all the passion…just a little less blushing.
An all-new TAME version of the sizzling Quantum Series! This version has been designed for readers who want ALL the romance with less heat than the originals have. In this first boxed set, take a magical journey with Hollywood superstar Flynn Godfrey when he falls in love with first-year school teacher Natalie Bryant after her dog Fluff bites him during a shoot in New York City. As their romance unfolds during Hollywood award season, Flynn and Natalie keep secrets from each other that could derail their new love before they have the chance for happily ever after. And when someone from Natalie's past is murdered, suspicion falls on Flynn. Please note that the NUCLEAR heat level of the original Quantum books has been dialed back to plain old HOT and HEAVY in this new boxed set!
Nothing in the world can take the place of persistence. Talent will not; nothing is more common than unsuccessful men with talent. Genius will not; unrewarded genius is almost a proverb. Education will not; the world is full of educated derelicts. Persistence and determination alone are omnipotent. 
~ Calvin Coolidge
© Marie Force/HTJB, Inc. Privacy Policy. 
Marie Force, Gansett Island, Quantum Series and Fatal Series are registered trademarks with the United States Patent & Trademark Office.