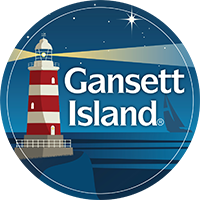 The Gansett Island Series
"If you are looking for a feel good read that's all about love, friendship and second chances – then Rescue after Dark is the perfect book for you!" —5 stars for RESCUE AFTER DARK from Susan Gorman on Goodreads
"I will NEVER get enough of Gansett Island." —5 stars for RESCUE AFTER DARK from Sherry Patrick on Goodreads
"I love the families, and how the island just grabs ahold of everyone who visits and seems to never let them go!" —5 stars for RESCUE AFTER DARK from Brooke Clanton on Goodreads
"Another 5 star read by Marie……Marie is an author that never disappoints." —5 stars for TROUBLE AFTER DARK from  Cindy Pearson on Goodreads
"I love when I get to return to Gansett Island, it is like coming home! We get to car h up on the characters, meet new ones and fall in love with their story!" —5 stars for TROUBLE AFTER DARK from Sharon Rudolf on Goodreads
"I love, love, love anything to do with the Gansett Island residents! They are real! They love, suffer, and succeed just any human being would. Following this group of characters through all their ups and downs is addicting." —five-star review of EPISODE 2: KEVIN & CHELSEA from As You Wish Reviews
"Great read that has the perfect background for a mini vacation. I am going to love these novella length check ins of our favorite island inhabitants. Marie has a way of capturing her readers with spell bounding tales of the fluidity of each relationships among our beloved Gansett Island residents." —5 star review of EPISODE 1: VICTORIA & SHANNON from Jezabell Girl & Friends
"Two people discovering that after the dark comes the light where they find the happiness and love that's been missing in their lives. Another amazing book in the Gansett Island series, don't miss Light After Dark." — 4.5 star review for LIGHT AFTER DARK from Guilty Pleasures Book Reviews
"Both Mallory and her man had deep pasts. I loved how they helped to bring them together and make them stronger as a couple." —4 star review for LIGHT AFTER DARK from A Novel Glimpse
"Force fills her stories with family, love and laughter, sadness and secrets uncovered. She vividly describes the scenery, as well as some burning-up-the-sheets moments that add so much to the story."—4.5 blue ribbon rating for DESIRE AFTER DARK from Romance Junkies
"I fell head over heels in LOVE with Shane McCarthy… Shane and Katie are magic together. These characters are so well written that as you read, these characters become your friends. You hurt with them, you laugh with them and you want to fight for them."—4.5 Star Review of KISSES AFTER DARK by Piper from Guilty Pleasures
"MEANT FOR LOVE is one of the BEST Gansett Island books so far. I immediately wanted to read it again when I finished." —Piper, Guilty Pleasures Book Reviews
"I always look forward to a Marie Force release. She manages to create lovable characters who can get a reader to fall in love with them in as little as five words (Hi, my name is…). There is something special about the group that lives on Gansett Island. It's always enjoyable to be able to reconnect with our friends from previous stories, drop in on their lives or meet new friends. They're a fun, friendly, loving group of people who make you want to go back to Gansett Island again and again." —Night Owl Reviews of SEASON FOR LOVE. Read the full review.
"This is the first Gansett Island book I've read, but it's clear that Force makes a habit of creating irresistible characters and dramatic situations. Hang out with Evan and Grace and you'll want to stay on Gansett Island, too!" —USA Today's Happy Ever After on HOPING FOR LOVE. Read the full review.
"I fall in love with Marie's characters; they are people I wish I knew, who I wish were my friends."—Review of FOOL FOR LOVE from Fangs, Wands & Fairy Dust. Read the full review here.
"MAID FOR LOVE was a charming beach read that had you believing in the HEA." ——Joyfully Reviewed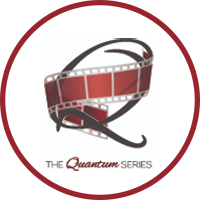 "It delivers one last story and moment with these characters whose love knows no bounds. It gives you a story that you won't soon forget, and it incredibly encapsulates everything that makes this series so special. I cannot recommend these books enough!" —5 stars for FAMOUS from The Never Ending Book Basket
"This was a twisted and thrilling reads that had hurt and had healing. I loved every word of it." —5 stars for FAMOUS from Novel Grounds
"Marie Force brings on the heat, with heart and humor coming along for the ride. " —5 star review of OUTRAGEOUS from Isha on Goodreads
"DELIRIOUS is a sexy, edgy and heartbreaking story line of one man's struggle between his public image and the truth about his past; and one woman's battle to convince the man with whom she is falling in love, is worth everything and more. The premise is encouraging and entertaining; the characters are energetic, inspiring and intelligent; the romance is sensual, passionate and provocative. DELIRIOUS is an erotic, wicked and tender story of romance and love." —The Reading Cafe
"I was so moved by this story. It is a very pertinent depiction of what the individuals suffering from cancer face. It also shows us that we can learn to accept our flaws and misgivings so we can embrace life fully." —5 star review for DELIRIOUS from As You Wish Reviews
"M.S. Force ardently wrote a story that was brimming with so much heat, passion, intensity, and steam that readers could feel the sexual attraction pulsating and reverberating between Jasper and Ellie. So if you like you a hot British alpha hero who has a penchant for dirty talks and sexual control, then I would definitely recommend you to read RAVENOUS."— 5 star review from Four Chicks Flipping Pages
Jasper is "polite, cool, calm, and collected but yet dirty, dominant, and the good kind of bad at the same time."—5 star review of RAVENOUS from A Hopeless Romantic's Booklandia
"Holy hotness of kinkery!"—5 star review of RAVENOUS by Nerdy Chick
"RAPTUROUS is a provocative story line with impassioned characters, and sensational $ex scenes. The premise is engaging and emotional; the characters are dynamic and engaging; the romance is compelling with a little bit of kink on the side." —review of RAPTUROUS from The Reading Cafe
"…It was brilliant. I loved the story line, the characters, the hot sex lol (who doesn't), the writing was spot on because I felt it all! Every emotion was there and you can feel it." —4 star review of RAPTUROUS from Sanaa's Book Blog
"This is truly an example of how erotic romance should be. The sex is mind-blowingly hot, but it always serves to drive the story forward in some way, or to strengthen the relationship between the main couple. I was beyond impressed with the way it was written."—review of VICTORIOUS from Aestas Book Blog
"Seriously… What a fantastically ADDICTIVE and thrilling series. And like I said, oh-my is it ever HOT!!!! Can I just say how totally awesome it is to literally have the entire trilogy available at once so that you can read straight through all the books with no stopping!! This is pure BOOK HEAVEN!!"—review of VALOROUS from Aestas Book Blog
"This is an erotic romance but I loved that the story did not revolve around the sex. The heart of the story was them and the sex complimented the story, but it was not the center of it. Every scene drove the story forward and was (in some way) character building. THIS is how a strong erotic romance should be!" and "This book just had everything I love it in. It had amazing writing, a gripping story, characters I fell in love with and respected, and a romance that made my heart melt."—5 star review of VIRTUOUS from Aestas Book Blog
"I honestly fell in love with Flynn. Talk about a book boyfriend. Ladies you don't know what you're missing."—5 star review of VIRTUOUS from Schemxy Girl Book Blog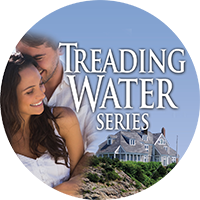 The Treading Water Series
"This is the long awaited final book to the Treading Water series. I always hoped Maggie would get a book as I wasn't quite ready to leave the TW world. Definitely did not disappoint as Ms Force once again writes an epic story. Couldn't put it down and will reread over and over!" —5 stars for FINDING FOREVER from Tammy Cody on Goodreads
"Marie does a wonderful job writing a believable May/December romance. I loved Kate and Reid together this time around. As their story unfolds you can really feel that they belonged together, and that age is just a number. The heart loves who it loves." —Guilty Pleasures on COMING HOME
As with any Marie Force book, you are immediately immersed in this storyline and connect with the characters. Once you start, you are hard pressed to put this down and you're smiling or holding your breath through all their ups and down. Another excellent read! —MARKING TIME, A Reviewer Top Pick at Night Owl Reviews. Read the full review.
"Even as I sit here a day after finishing STARTING OVER I have happy tears in my eyes thinking about how this trilogy ended. Hat's off to you Ms. Force for creating a stunning masterful trilogy that I will be recommending to everyone!"—Joyfully Reviewed, A Recommended Read. Read the full review.
"The finale to the Treading Water trilogy was an enchanting lesson in ensuring a low point in your life doesn't define the person you become. It is wonderfully written with characters that envelope you in their world. This book is an excellent ending to a series of books that truly pulled at my heartstrings." —STARTING OVER, A Reviewer Top Pick, Night Owl Reviews. Read the full review.
TREADING WATER, "shines the light on the good and the bad in life and proves that one moment can change everything and it's never too late to find love."—A recommended read from Joyfully Reviewed
"(TREADING WATER) isn't your typical romance where you're positive you're going to get the happy ending you were hoping for at the beginning. It will rip your heart out at times and having you weeping for joy at others. A stunning story about learning to love again and learning when to let go to those you love." —Night Owl Reviews, Reviewer Top Pick
"Hold on to your seat belts! This one is explosive up until the very last word! BRAVO!!" —5 star review of FATAL FRAUD from Nedra Haymon
"The Best Book of 2020! Jaw Dropping, Hysterical, Suspenseful, Heartbreaking, and Love is the journey Marie Force takes you on in FATAL FRAUD… I give infinity stars!" —5 star review from Deanna on Goodreads
"Marie gives the reader full and complex characters with a rich and exciting story." —five star review of FATAL ACCUSATION from Wicked Sexy Books
"Marie Force always seems to keep this series on the pulse of the current political and social climate. Her writing and these characters make it impossible to put the book down until the very end." -Cocktails and Books review of FATAL ACCUSATION
"…it kept me glued to the pages to see what new plot twist Force would sneak in." —4.5 star review of FATAL ACCUSATION from Harlequin Junkie
"OMG! Grab your kleenex and be prepared to breakdown into a sobbing mess at various points in this book." —5 stars for FATAL RECKONING from Cocktails and Books
"Nick and Samantha have the sort of marriage that every marriage should aspire to be. They're best friends, lovers and partners. Their love is felt in each and every scene, whether they share it or are apart." —5 stars for FATAL INVASION from The Biblioholic
"The fast-paced 12th installment in Force's Fatal Series is a testament to her talent for blending romance with politics and suspense with sex." —Publisher's Weekly on FATAL CHAOS
"From the first page until the last this story is action packed and absolutely has your attention…  This is a book that I not only couldn't put down, I didn't want it to end." —FATAL CHAOS is a 5/5 Reviewer Top Pick from Night Owl Romance
"Nick and Sam are the two halves of this indomitable couple. They are perfectly matched in both their brain power and physical energy to right what is wrong. The fact they adore each other feeds them to protect each other no matter what." —5 star review of FATAL THREAT from As You Wish Reviews
"I loved Sam from page one. Stubborn, feisty, totally in love with her husband and son, their dynamic and chemistry is really great. I love it when an author takes a couple on in a series and shows us what their life is like after that initial HEA."—B+ review of FATAL IDENTITY from Smexy Books
"FATAL IDENTITY was everything a mystery should be to me: an action-packed, heart pounding, sexy ride full of ups and downs and twists and turns. I just couldn't get enough of this book and I can't wait for the next crazy case to come Sam's way."—5 star review from A Hopeless Romantic's Booklandia
"Emotionally charged and yet deliciously romantic, Sam and Nick need to work their way through their jobs, their marriage, and an adoption. I so recommend this book and this series as it's the perfect mesh of mystery and romance."—5 star review of FATAL SCANDAL by Terri at Night Owl Reviews
FATAL MISTAKE is "another awesome political/police adventure… The suspect wasn't easily found and the ending was perfect. This series is fantastic in so many ways making it a definite must read for mystery fans." —Terri, Night Owl Reviews, Top Pick. Read the full review here.
"The suspense is thick, the passion between Nick and Sam just keeps getting hotter and hotter." A true gem from Guilty Pleasures review of FATAL DECEPTION.Read the full review.
"Each book is an absolute thrill ride with not only whatever investigation Sam and her faithful fellow police officers, but also the emotional journey she takes with Senator Nick Cappuano." —Cocktails and Books review of FATAL DECEPTION
"Force pushes the boundaries by deftly using political issues like immigration to create an intricate mystery." —RT Book Reviews, 4 Stars for FATAL CONSEQUENCES
"Marie Force's second novel in the Fatal series is an outstanding romantic suspense in its own right; that it follows the fantastic first installment only sweetens the read."— —RT Book Reviews, 4.5 Stars for FATAL JUSTICE
"I cannot wait to continue working on this series! I love Sam and Nick."—4.5 star review of FATAL AFFAIR from Mignon Mikel Reviews
"So throughout the book we have their simmering sexual tension but we also have this really interesting murder to solve and Marie Force keeps you on the EDGE the entire time." — Review of FATAL AFFAIR by Sara Strand. Read the full review here.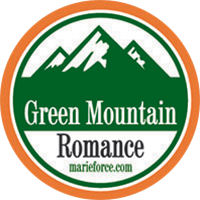 The Green Mountain Series
"Completely entertaining and utterly sexy; romance doesn't get much better than Ain't She Sweet by Marie Force."—5 star review of AIN'T SHE SWEET from Guilty Pleasures
"Force vividly describes scenery, includes burn-up-the-sheets moments, and writes a loving romance."—4.5 blue ribbon rating of AIN'T SHE SWEET by Romance Junkies
"IT'S ONLY LOVE will have you laughing and crying at the same time. I was cheering for Ella and Gavin to get it all together and finally be happy. How does Marie Force keep making me fall in love with this family over and over again? It's her perfect writing and descriptions that pull at your heart and never let you go."—Fresh Fiction
"With this fifth entry, the genuine and heartfelt (Green Mountain) series has never been better. The story of healing with touch you, and the intensity of the sensual connection will have you swooning."—four star review of IT'S ONLY LOVE from RT
"Force's fourth Green Mountain romance delivers her style of warmth and humor that brings readers back for more. As Megan's world shrinks, Hunter steps in with his big ol' heart and boisterous family, showing her that love, particularly his love, is worth the risk."—Review of AND I LOVE HER by Reader to Reader
"Force's AND I LOVE HER will have you wishing we were all living in the Green Mountains of Vermont, seeking out one of these yummy Abbott brothers."—Heroes and Heartbreakers
"Marie Force has become one of my favorite go to authors and this series is one of my very favorites. It pulls you right in from the very first page and never lets you go. I devoured I SAW HER STANDING THERE in one sitting and loved every minute of it. I felt like I was up on that mountain with Colton and Lucy trying to figure out life. I could almost smell the pine trees. Their relationship is very new but also very hot. The teasing they do to each other is perfectly delicious. Will they figure out how to be together? Fall in love with the Abbott family as you read Lucy and Colton's story to find out."—Susan Dyer's review of I SAW HER STANDING THERE on Fresh Fiction
"Ms. Force has a rare talent; a true artist, she creates a world that pulls the reader right in!"—4.5 star review of I SAW HER STANDING THERE on Shh Mom's Reading
"I dare you not to completely swoon… Marie Force knows how to write some sizzling scenes!"—Review of I SAW HER STANDING THERE by Rachel at Reader's Den posted on Romance at Random
"I'd highly recommend I Want To Hold Your Hand to any contemporary romance reader who wants to get lost in a great story!"—5 star review of I WANT TO HOLD YOUR HAND by Harlequin Junkie
"I can't say how much this story touched me and how much I thoroughly and completely enjoyed it. I've always enjoyed reading Marie Force but some how missed this series. This is the second book in it and I immediately went looking for the first. Yes, it's that good."—5 stars for I WANT TO HOLD YOUR HAND, reviewer Top Pick from Night Owl Reviews.
"Marie Force, once again, has created an amazing world in the mountains of Vermont. Just reading one book, I am hooked on the Abbott Family and the town she's given us."—Review of ALL YOU NEED IS LOVE from Turn the Page
"If you're looking for a heartwarming, feel-good story to lose yourself in for a few hours, than this is one book you should look into!" —5 stars forALL YOU NEED IS LOVE, Reviewer Top Pick from Night Owl Reviews. Read the full review here.
"Marie Force has written a memorable love story full of great humor, a wonderful town of quirky characters and a fantastic HEA! Entertaining to say the least! The best part? This is just the beginning and Marie Force will have fans clamoring for her next release after reading ALL YOU NEED IS LOVE!" —Tracy Marsac, ReaderToReader.com. Read the full review here.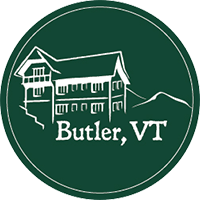 The Butler, Vermont Series
"Landon truly becomes a man the reader will fall in love with! I adore the Abbott Family and this series continues to feel like coming home!" —4.5 stars for ALL MY LOVING from Shhh Mom's Reading 
"I always love returning to Butler and Green Mountain. This is one of those long standing series that has not faded with time, and I love just as much today as I did when I picked up the first. Each new installment rekindles the warmth, camaraderie, and community that is central to this series." —4.5 stars of TILL THERE WAS YOU, Rachel from Reviews by Tammy and Kim
"TILL THERE WAS YOU is at times a heart wrenching story of determination, courage, strength and above all love and acceptance." —5 stars, Erin Lewis, MI Bookshelf
"I was captivated by Wade and Mia's story. Returning to Butler, VT and the Abbott family is like coming home. This series is everything I love about a family saga." —Denise (Shh Mom's Reading®)review of HERE COMES THE SUN
"There are Abbotts and Colemans everywhere and I love their interactions. It's heartwarming to see everyone rally around each other for various reasons, whether work related or personal, and you can feel the love. There were laugh out loud moments along with sadness, tears and heartache." —JoAnne (RomanceJunkies.com) review of HERE COMES THE SUN
"I have read it multiple times and still cannot get enough. My emotions are taken on this roller coaster ride, and I do not want it to end." Review of CAN'T BUY ME LOVE from My World of Wonderful Thoughts
"Falling in love when you are middle aged can be just as thrilling and lustful as when you were in your twenties." —Review of CAN'T BUY ME LOVE from As You Wish Reviews
"Force has become one of my favorite authors. I devour her books when they come out and always look forward to reading more.  Another five star read!"—Recommended read from Romance Junkie for EVERY LITTLE THING
"Marie Force offers up another satisfying and sexy romance in Every Little Thing and I for one am extremely excited that this series will continue for a good, long time."—4 star review of EVERY LITTLE THING from Guilty Pleasures Book Reviews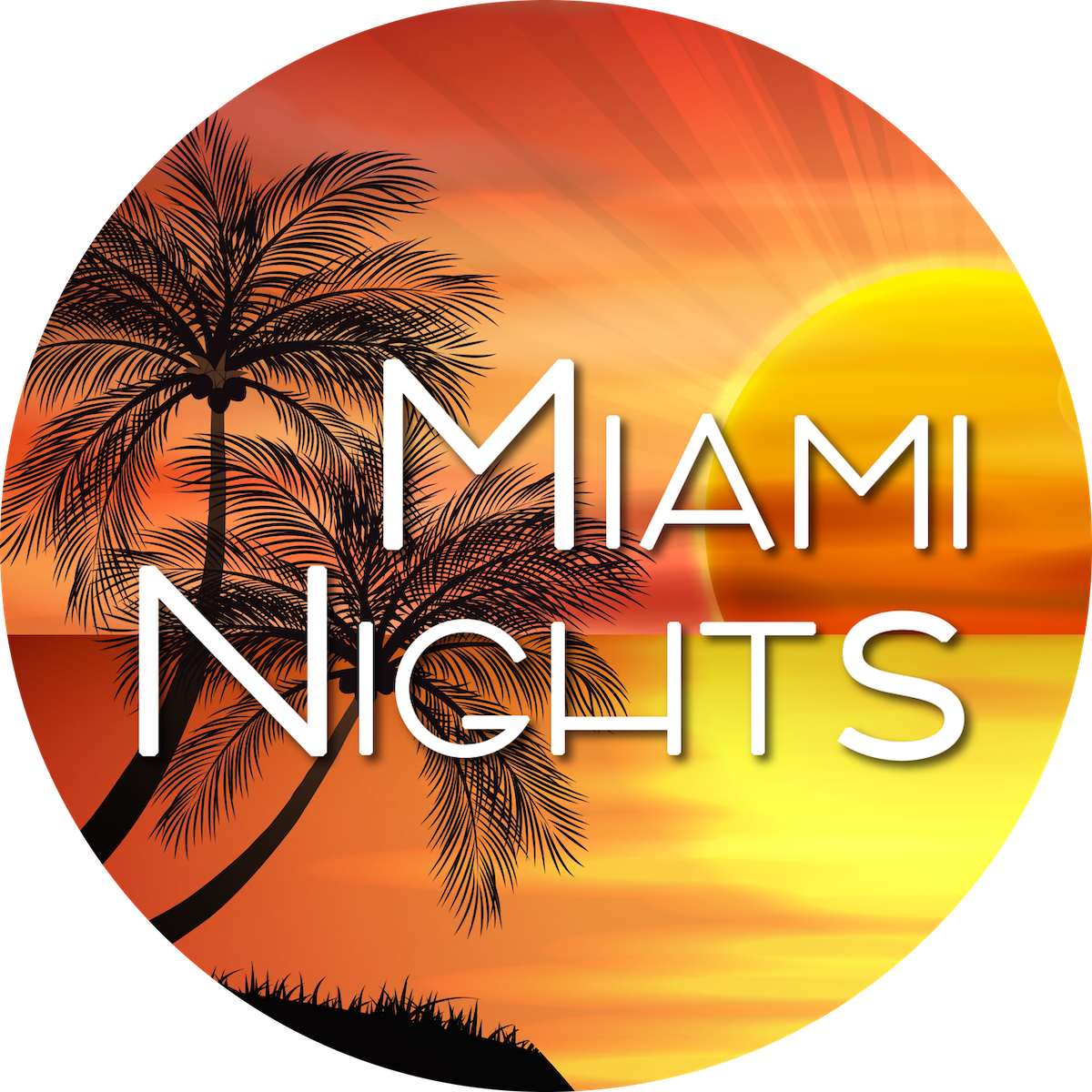 "HOW MUCH I CARE has all the feel goods. Marie Force is a master at creating genuine, relatable characters. Then gives them… highs and lows to keep you engaged and anticipating what happens next. I smiled, chuckled and (was) a little teary eyed as I read. This romance warmed my heart ❤" —5 star review form Melanie Marnell on Goodreads
"HOW MUCH I CARE by Marie Force packs an emotional punch. Sweet, charming, sexy, and, endearing this single dad romance was hard to put down." —4 star review from Guilty Pleasures Book Reviews
"True Marie Force romance. Heart warming, witty, and entertaining. Kept me up all night with no care for the next day. First in new series and looking forward to next book a day every one to come." —5 star review of HOW MUCH I FEEL from Pat Loop on Goodreads
"Perfect balance of sweet and sexy with just the right amount of heartbreak and conflict to really make it engaging while still keeping it fun. Lovable characters, believable dialog. Well written." —5 star review of HOW MUCH I FEEL from Sonia Martinez on Goodreads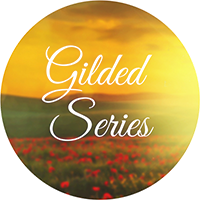 "Full of flashy wealth and drama…Aubrey and Maeve have great chemistry, the friendships are strong, and the romance is passionate and well developed."– Publishers Weekly review of DECEIVED BY DESIRE
"The seamless way in which Ms Force blends high society social drama, family politics, and a budding romance speaks to her skill as a storyteller. Add in a stellar secondary cast and this is a fast paced historical that I can highly recommend." ~ Cocktails and Books review of DECEIVED BY DESIRE
"Force has crafted a masterpiece with the perfect amount of romance." —Publishers Weekly, STARRED REVIEW of DUCHESS BY DECEPTION

"A vividly described, deeply erotic romance."  —Booklist reivew of  DUCHESS BY DECEPTION
"Catherine and Derek are entertaining characters and I very much enjoyed their instant connection and evolving love story. The secondary story line for Simon and Madeline was a nice bonus and I appreciated the way a support network was created for our fledgling couples.  Add in elements of intrigue, illness, and forgiveness and you have a well-rounded, unique read." —4 stars for DUCHESS BY DECEPTION from Cocktails and Books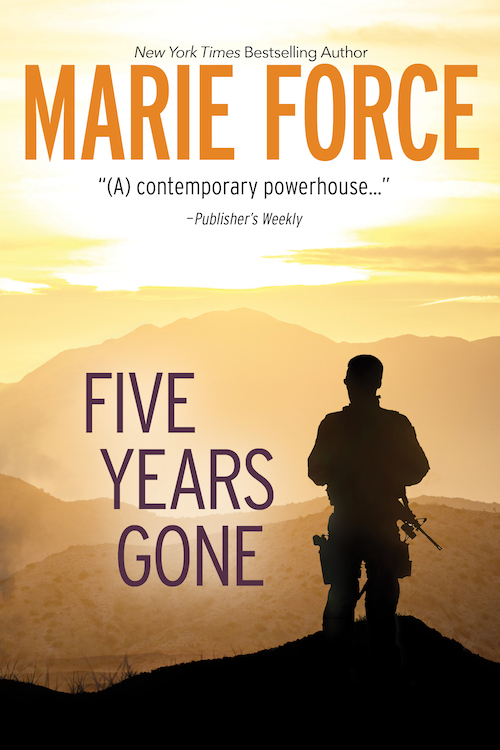 "I will never be the same after reading this book." —5 star review for FIVE YEARS GONE from As You Wish Reviews
"There is not a doubt in my mind that this book will be one of the top books of 2018 for me." —5 star review for FIVE YEARS GONE by Julie from Hey Girl HEA
"A gut-wrenching emotional roller coaster, FIVE YEARS GONE was an incredibly moving novel about the sacrifices we make for the ones we love." –4.5 star review from Harlequin Junkie
"The stars take turns telling the fast-paced story from their points of view in Force's hard-to-put-down tale." –review for FIVE YEARS GONE from Booklist
"FIVE YEARS GONE is a story of loss, love, and above all strength. I am in awe with this book and cannot get it out of my head. MUST READ FOR 2018!" –5 stars from Crystal's Book World
"Force entices with heartbreak, but inspires with tales of courageous sacrifice and hope. If truth is more powerful than fiction, Ms. Force blurs the line between the two." –5 star review of FIVE YEARS GONE from Isha Coleman
"An incredible moving novel. This story is all about the characters, and what wonderful, developed characters they are. Story is told in multiple POV and it gives you all the feels. This is a gut-wrenching rollercoaster that leaves you feeling for the characters …feelings of heartbreak as well happiness and hope. I'm eagerly awaiting the sequel to this brilliantly told story." –5 star review of FIVE YEARS GONE from Lisa at Comfy Chair Books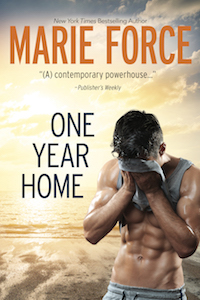 "Simply put: One Year Home made my heart happy. Through all of the ups and downs, angst and darkness, unexpected love and insurmountable odds, this powerful novel pulled at my heartstrings and left me breathless." A Top Pick from Sara at Harlequin Junkie
"After I read Marie Force's phenomenal Five Years Gone, I couldn't wait to read One Year Home, and it is all I hoped and wanted it to be — a truly memorable, poignant and beautiful romance. I don't want to say anything else about it, in case you haven't read Five Years Gone, and you WANT to read Five Years Gone. You technically don't need to read it in order to love One Year Home, but it makes the experience so much more meaningful if you do. These two books have a permanent spot on my keeper shelf and will be read again and again for years to come." —Mary @ Frolic Media
"A fantastic read to me is when I finish and close the book and days later, I'm still involved in the story. With One Year Home (as well as Five Years Gone), I'm still deeply affected by the feelings  from the journey Marie Force took me on. I'm not an observer of the story, I'm part of it. I'm right there with the characters, feeling all the deep feels. It's a moving, emotional, and character driven read." —5 stars from Comfy Chair Books
"Ms. Force has again written an outstanding and highly entertaining story. She managed to shatter my heart and put it back together again. One click this book and be prepared for the ride of your life."—5 stars from Erin Lewis on Goodreads
"I'm not even sure where to start with my review, I just loved this book so much. This one will definitely pull at your heartstrings and have you feeling every emotion under the sun and probably some you didn't even know you had. This story has me reeling from beginning to end. This will be one that will stick with me for a long time and I will be re-reading it."—5 stars from Cat's Guilty Pleasure
"Immerse yourself is a story that will take a hold of your heart. A truly unique story; written with pure literacy genius."—review from Shh Mom's Reading
"Marie is amazing at creating a world I never want to leave… She makes you feel a million emotions. She takes hold of your heart and never lets go."—five stars from Shelleys' Shelves and Reviews
"With One Year Home, Marie Force had me wondering until the very end if it was all going to fall apart for everyone or if it was all going to work out. I could NOT put this one down until I reached "The End"!"—5 stars from Wickedcoolflight blog
"Marie Force once again bring us all the emotions in this tale of love, family, strength and healing. One year home is a story that will stay with you forever."—5 stars from Two Books in a Shelf
"One Year Home was worth the wait! Marie Force brought ALL the feels! This was a beautiful story that held me captivated. I loved getting to see life through John's eyes and seeing how the next chapter in his life unfolded. This book will stay with me for a long time."—5 stars from Books According to Abby
"One Year Home is a well written and graceful look at how life and fate can bring people together in unexpected ways." —review from E-Reading After Midnight
"From the flaming chemistry to the strong characterization, Sex God is the quick romance every reader needs to spice up their day." —review of SEX GOD from USA Today's Happy Ever After Blog
"Mercy! If all the men in Marfa, Texas, are THIS hot, it may be time to move! From a Sex Machine to a Sex God, Marie Force is back with another sexy standalone that burns the pages. There's nothing like a best friends to lovers romance, and Marie has written such a delicious read!" —review of SEX GOD from Bookalicious Babes Blog
"Holy. Hotness. Sex Machine has to be one of the hottest reads I've ever picked up. It catapulted right onto my favorites list within mere chapters." —5 star review of SEX MACHINE from Got Nikki
"…(SEX MACHINE) had me reading non stop and it will most definitely leave you wanting for more." —5 star review from Jackie's Book World
Marie, "allows her readers to experience all the joys, struggles, sadness, anger, etc. that her characters do. Her books are a must add to your libraries." —Romancebookworm's Reviews five star review of THE WRECK
"It's a rare treat that you get three gorgeous romances in one story but Marie Force has achieved that with Georgia On My Mind. Ms. Force has seamlessly woven these stories into one magical novel. Each couple is drastically different with their own issues and smoking hot chemistry. This story has a bit of suspense, plenty of humor and lots of romance. GEORGIA ON MY MIND is a keeper!" —Joyfully Reviewed.
"I read this book in less than a twenty-four hour period. I can't remember the last time a story held me as mesmerized as LOVE AT FIRST FLIGHT; I couldn't get enough and wanted more… It's a great story that knits together friendship and new-found love around bitter and sweet emotions, fear and sacrifice, and heartache and joy. Ms. Force pens so much more than a simple romance, her voice has that "certain something" which captivates the reader from first word to the last. She creates a story and characters the reader can embrace and cheer on whole-heartedly with a smile and a lump in the throat." —Once Upon A Romance
"The romance and love scenes were sizzling. Fall in love with these wonderful characters!" —EVERYONE LOVES A HERO, Night Owl Romance Reviewer Top Pick
"A beautifully written love story! Marie Force has found a new fan in me." —Love Romance Passion on EVERYONE LOVES A HERO, 5 stars
"Marie's debut novel is wonderful! I was captured on the first page, and her characters are bigger than life. The emotional tug-of-war between two people who loved deeply but lost, takes you to the core in matters of the heart. Marie does a marvelous job leading you to the edge, and back again. So buckle up for a fun ride!" LINE OF SCRIMMAGE reviews by Magical Musings.
Nothing in the world can take the place of persistence. Talent will not; nothing is more common than unsuccessful men with talent. Genius will not; unrewarded genius is almost a proverb. Education will not; the world is full of educated derelicts. Persistence and determination alone are omnipotent. 
~ Calvin Coolidge
© Marie Force/HTJB, Inc. Privacy Policy. 
Marie Force, Gansett Island, Quantum Series and Fatal Series are registered trademarks with the United States Patent & Trademark Office.