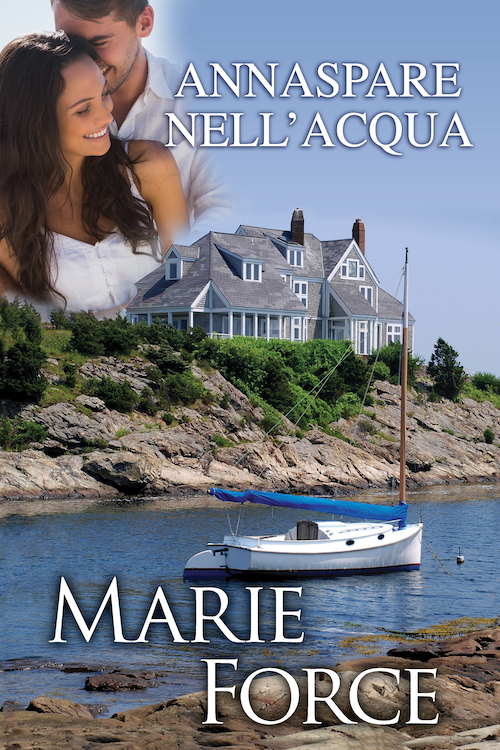 Annaspare nell'acqua
(Serie Annaspare nell'acqua, Libro 1)
Jack & Andi
Quando vivi facendo un passo alla volta, il passo successivo potrebbe cambiarti la vita… per sempre.
L'amore occupa l'ultimo posto nella mente di Jack Harrington quando parte per incontrare Andi Walsh. Tornato da poco al lavoro dopo aver trascorso oltre un anno ad assistere la moglie in coma, Jack è concentrato a vivere giorno per giorno e a prendersi cura delle sue tre figlie. Tuttavia, nel momento in cui mette gli occhi su Andrea Walsh, la designer d'interni venuta ad arredare l'hotel che la sua azienda sta costruendo a Newport, Rhode Island, Jack inizia a chiedersi se Andi potrebbe essere la sua seconda possibilità.
Dopo un matrimonio disastroso, Andi, mamma single di un figlio non udente, non è esattamente alla ricerca dell'amore, ma è proprio questo ciò che trova con Jack. I due iniziano una relazione a distanza piena di sfide barcamenandosi tra le necessità dei loro figli e le loro carriere, mentre Jack continua a prendersi cura di sua moglie, Clare. Proprio quando Jack pensa che la sua vita abbia di nuovo raggiunto un equilibrio, deve fronteggiare una nuova sfida che lo mette alla prova in modi che non avrebbe mai potuto immaginare, lasciandolo a chiedersi se anche lui sia destinato a un lieto fine.
Nothing in the world can take the place of persistence. Talent will not; nothing is more common than unsuccessful men with talent. Genius will not; unrewarded genius is almost a proverb. Education will not; the world is full of educated derelicts. Persistence and determination alone are omnipotent. 
~ Calvin Coolidge
© Marie Force/HTJB, Inc. Privacy Policy. 
Marie Force, Gansett Island, A Green Mountain Romance, Quantum Series and Fatal Series are registered trademarks with the United States Patent & Trademark Office.