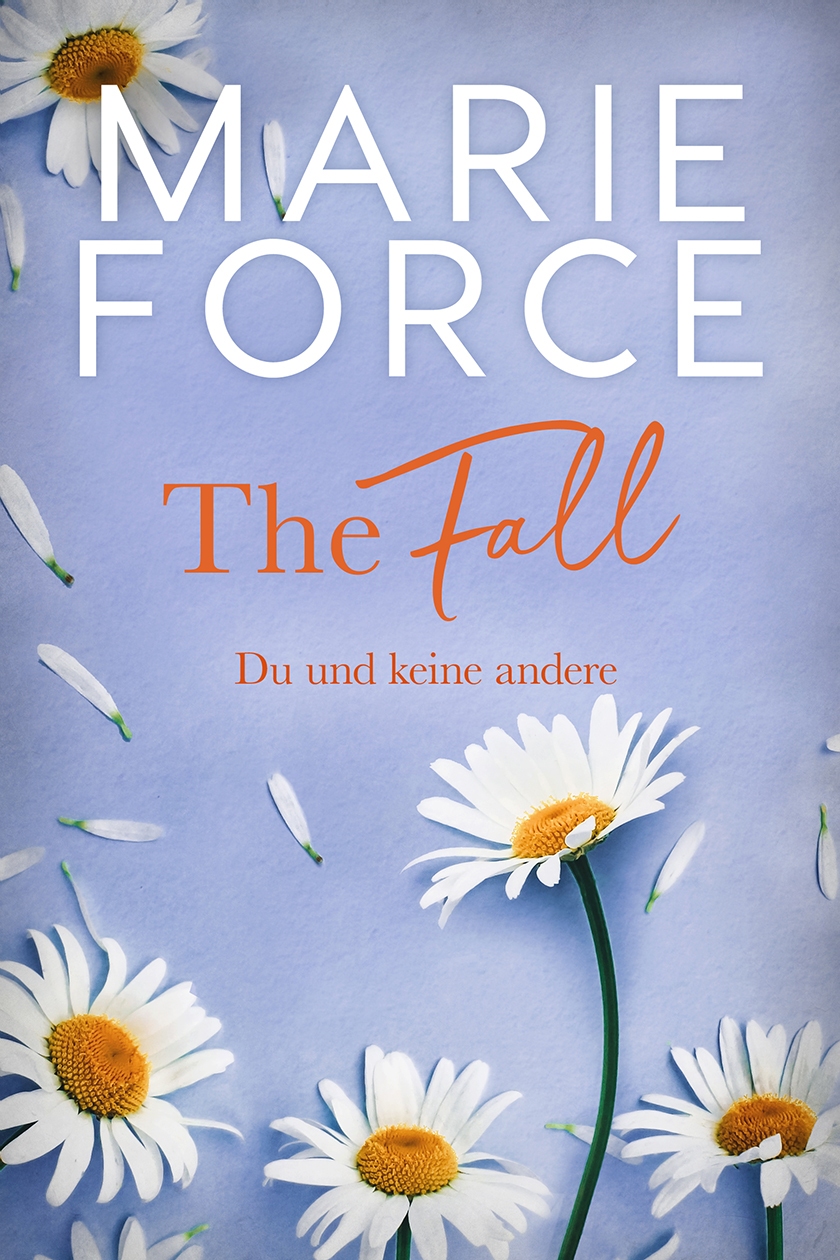 The Fall – Du und keine andere
Dr. Ted Duffy ist ein renommierter Kinderonkologe in Boston. Er ist siebenunddreißig Jahre alt, mit seiner Arbeit verheiratet und mit Leib und Seele Arzt. Die einzige Verschnaufpause in seinem kräftezehrenden Job sind die gemeinsam mit seinen Freunden in Newport, Rhode Island, verbrachten Sommerwochenenden. Dort begegnet er an einem schicksalsträchtigen Abend Caroline, der neuen Freundin seines besten Freundes. Für Ted und Caroline ist es Liebe auf den ersten Blick. Als sie schließlich ihrem Herzen folgen und den Gefühlen nachgeben, reagiert ihr gesamtes Umfeld gleichermaßen schockiert – und Ted, ein angesehener Arzt, geliebter Sohn und Enkel sowie ein treuer Freund muss plötzlich damit klarkommen, alle, die ihm am Herzen liegen, vor den Kopf gestoßen und verletzt zu haben. Hat die Liebe zwischen ihm und Caroline unter diesen Bedingungen überhaupt eine Chance …?
Marie Force/HTJB, Inc. is a participant in the Amazon Services LLC Associates Program, an affiliate advertising program designed to provide a means for sites to earn advertising fees by advertising and linking to amazon.com.
Nothing in the world can take the place of persistence. Talent will not; nothing is more common than unsuccessful men with talent. Genius will not; unrewarded genius is almost a proverb. Education will not; the world is full of educated derelicts. Persistence and determination alone are omnipotent. 
~ Calvin Coolidge
© Marie Force/HTJB, Inc. Privacy Policy. 
Marie Force, Gansett Island, A First Family Novel, A Wild Widows Novel, A Miami Nights Novel, A Green Mountain Romance, Quantum Series, Fatal Series  and Butler, VT are registered trademarks with the United States Patent & Trademark Office.