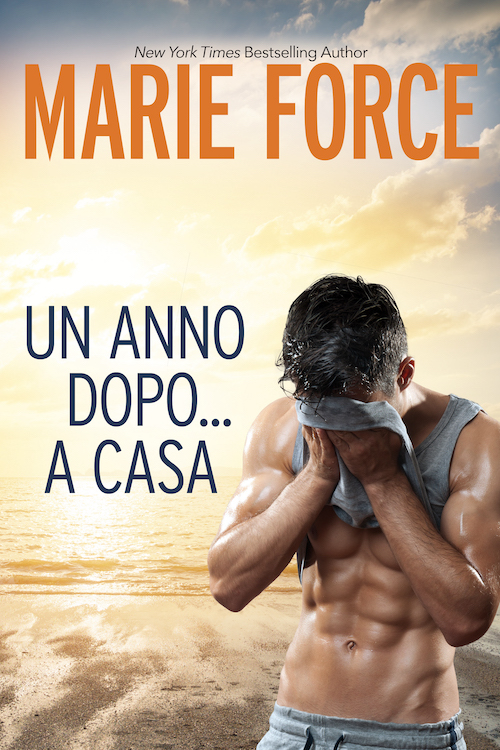 Un anno dopo… A casa
È tornato a casa da eroe e ha perso l'unica donna che abbia mai amato…
John
Non ho idea di come sopravvivere senza la mia amata Ava. Lei non aveva altra scelta se non andare avanti con la sua vita durante il mio dispiegamento durato sei anni e adesso ha sposato Eric. Lo odio per avermela portata via. Preferirei sguazzare nella mia depressione e nel mio cuore spezzato, ma l'intero dannato mondo vuole un pezzo del comandante della squadra di SEAL che ha contribuito alla cattura del terrorista più ricercato al mondo. Ho bisogno di aiuto per gestire le richieste incessanti e, quando Ava mi ha mandato la sua nuova cognata per farla occupare del circuito dei media al posto mio, mi sono preparato a odiarla per principio. Suo fratello si è preso la mia Ava. Che cos'altro mi serve sapere di lei?
Julianne
Impiego cinque secondi per rendermi conto che l'ex di Ava sarà il cliente più complicato e difficile che io abbia mai avuto, ma l'opportunità di rappresentare l'uomo più famoso del mondo potrebbe dare una svolta alla mia carriera. Sono determinata a svolgere questo lavoro, anche se detesto John dal primo momento in cui l'ho incontrato. E a me piacciono tutti. Talmente tanto che i miei fratelli si preoccupano che io possa essere sfruttata da quelli che vorrebbero approfittare del mio incrollabile amore per il prossimo. Ma John… Lui è un caso a parte e la sua amarezza è una ferita infetta che io inizio a desiderare di poter curare in qualche modo per lui. Più tempo trascorriamo insieme, più il nostro reciproco disprezzo si trasforma in qualcosa che assomiglia terribilmente al desiderio. Non è possibile che io possa desiderare quest'uomo, o almeno questo è quello che mi ripeto, e se Eric scopre che ho iniziato a provare dei sentimenti per l'uomo che ha creato problemi al suo matrimonio, beh…
Si prospetta un gran casino.
Marie Force/HTJB, Inc. is a participant in the Amazon Services LLC Associates Program, an affiliate advertising program designed to provide a means for sites to earn advertising fees by advertising and linking to amazon.com.
Nothing in the world can take the place of persistence. Talent will not; nothing is more common than unsuccessful men with talent. Genius will not; unrewarded genius is almost a proverb. Education will not; the world is full of educated derelicts. Persistence and determination alone are omnipotent. 
~ Calvin Coolidge
© Marie Force/HTJB, Inc. Privacy Policy. 
Marie Force, Gansett Island, A First Family Novel, A Wild Widows Novel, A Miami Nights Novel, A Green Mountain Romance, Quantum Series, Fatal Series  and Butler, VT are registered trademarks with the United States Patent & Trademark Office.