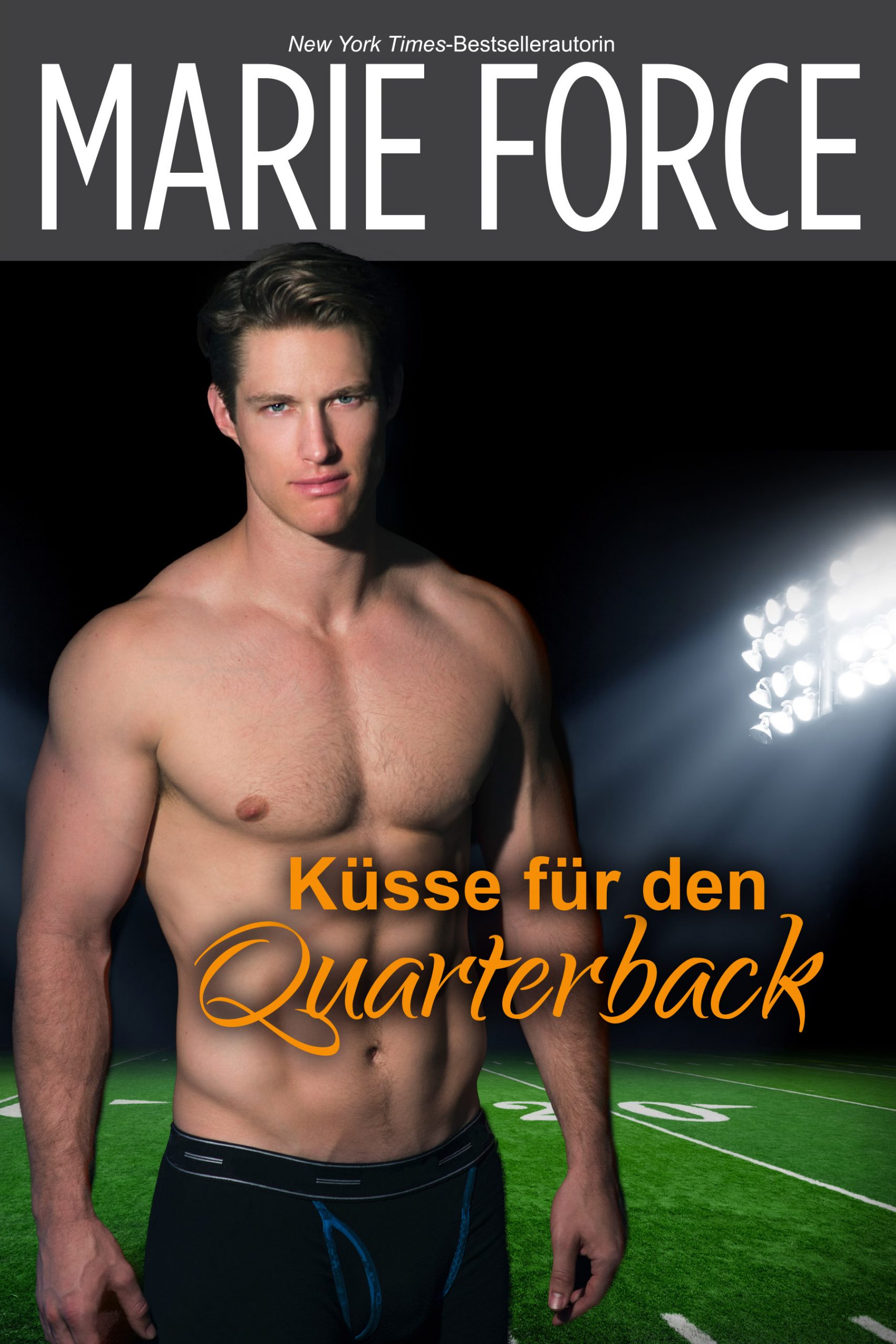 Küsse für den Quarterback
By Marie Force

Star-Quarterback Ryan Sanderson hat zehn Tage Zeit, um seine Frau Susannah zu überzeugen, es noch einmal mit ihm zu versuchen – und es gibt nichts, was er nicht tun würde, um sie zurückzugewinnen, auch wenn er dabei zu schmutzigen Tricks greifen muss.
Susannah Sanderson hatte endlich einen Schlussstrich unter ihre stürmische Beziehung mit dem beliebtesten Spieler der Denver Mavericks gezogen. Als ihr Noch-Ehemann also plötzlich auftaucht und verlangt, dass sie ihm und ihrer Ehe noch eine Chance gibt, würde sie ihn am liebsten zum Teufel jagen. Wenn seine Küsse nur nicht so unwiderstehlich wären ……
Marie Force/HTJB, Inc. is a participant in the Amazon Services LLC Associates Program, an affiliate advertising program designed to provide a means for sites to earn advertising fees by advertising and linking to amazon.com.
Nothing in the world can take the place of persistence. Talent will not; nothing is more common than unsuccessful men with talent. Genius will not; unrewarded genius is almost a proverb. Education will not; the world is full of educated derelicts. Persistence and determination alone are omnipotent. 
~ Calvin Coolidge
© Marie Force/HTJB, Inc. Privacy Policy. 
Marie Force, Gansett Island, A First Family Novel, A Wild Widows Novel, A Miami Nights Novel, A Green Mountain Romance, Quantum Series, Fatal Series  and Butler, VT are registered trademarks with the United States Patent & Trademark Office.